MAGAZINE
❤ ❤ ❤ ❤ ❤ ❤ ❤ ❤ ❤ ❤ ❤ ❤ ❤ ❤ ❤ ❤ ❤ ❤ ❤ ❤ ❤ ❤ ❤ ❤ ❤ ❤ ❤ ❤ ❤ ❤ ❤ ❤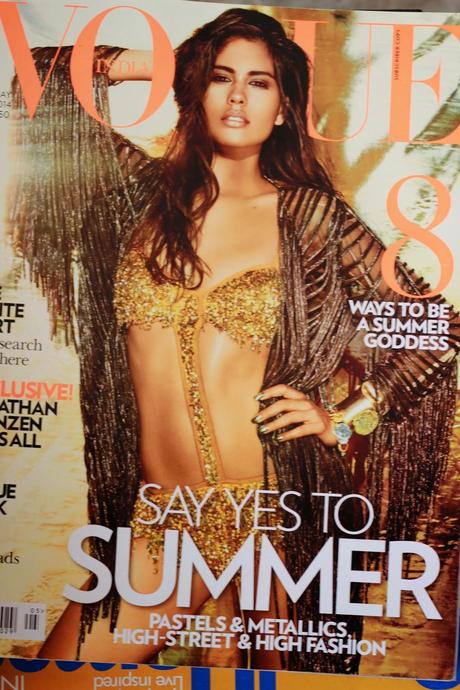 Who?
(
Indian Model) Ashika Pratt
What is she wearing? Swimsuit by Sanchita, Cover-up by SavioJon, Cuff by Aquamarine Hair by -Kirsten Klontz Makeup by -Nickol Walkemeyer Manicure - ? Styled by - Anaita Shroff Adajania Photographed by -Mazen Abusrour
When I look at a magazine cover, it either brightens my eyes or cringe. I'll tell you the psychological reason behind this - I instantly try to relate myself with the model/actor/actress, her/his clothes, accessories and so on. So, something/someone who looks like "oh-i-can-do-that" or "i-can-wear-that" brightens my eyes and cringe when  find something opposite. So, when I looked at this cover page, it did not titillate me, but, it did not leave me cowered either!
What do you think about this cover page? Do you feel differently? 
How would you have styled Ashika?
 www.vogue.in
Subscribe to VOGUE India