The Handloom School & Good Earth Presents AKAARO, ANTAR-AGNI, EKA, Neeru Kumar, NICOBAR, PERO, Rajesh Pratap Singh, Rohit Bal, Sanjay Garg, Suketu Dhir, Urvashi Kaur, 11.11
The Designers showcased their collection in Amazon India Fashion Week Autumn/ winter 2017. The show started with a panel discussion where the importance of Handloom in India was conveyed. Were the concept of Fabrics and silhouettes added a different charm to outfits. Whereas they were quite trendy in nature which ended up giving it an elegant look.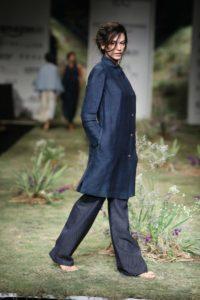 The Handloom_Global Earth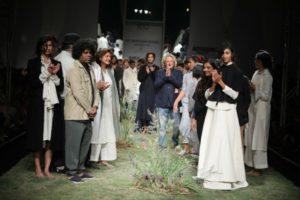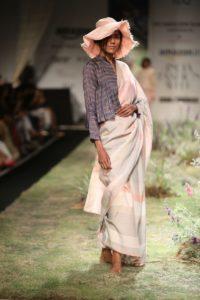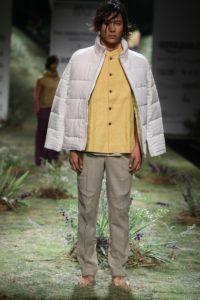 The Handloom_Global Earth_AIFWAW
Jakarta Fashion Week presents Novita Yunus "BUMI – LANGIT"
Novita Yunus is a premium brand of Batik which was created under the framework of 2013 Indonesia Fashion forward program of Jakarta Fashion week 2014. Where the collection is inspired by the idea of balancing the color palates of autumn leaves and the cold winter sky. Varied materials and techniques such as Eco- prints processing, Batik and embroidery clothes are beautifully showcased in AIFWAW"17. Even the Kaftans, Palazzo and traditional embroidery have the significance attached to it which depicts the color of earth and sky with the same matching accessories.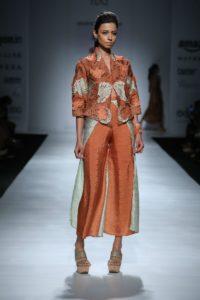 Jakarta_Fashion_AIFWAW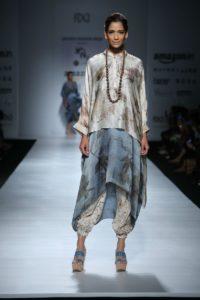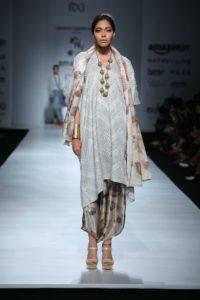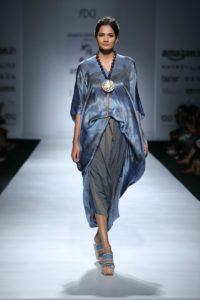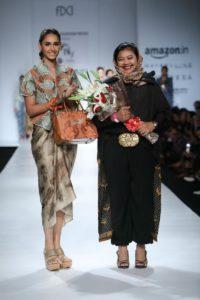 Jakarta_Fashion
Krishna Mehta & Madhu Jain
The collections are animated in nature and they are duly designed to mirror the variety of passion that this vivacious young woman pursues. It depicts to have the characteristics of confident, mischievous and also gracious at the same time. One of The look contained ombre draped dress along with path work worn with a peplum vest. Whereas another with an ombre purple to yellow one shoulder top with the hand embroidery flowers, worn with a shaded bronze to gold dhoti along with a detailed belt.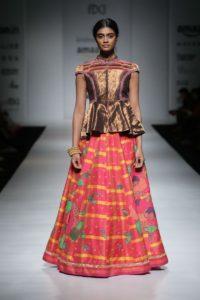 Krishna_MEhta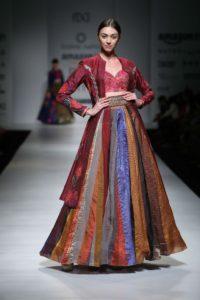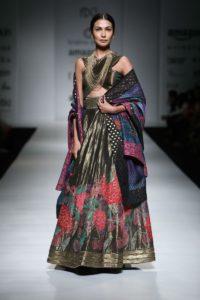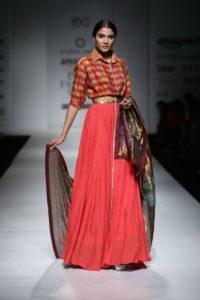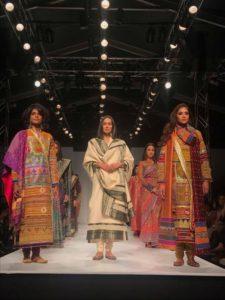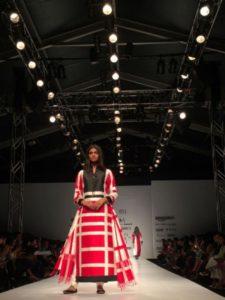 Madhu_Jain_AIFWAW17
Abraham & Thakore
Their collection is named as 'Back to Work'. Looking at the needs of the urban Indian woman they have used pure cotton providing practical alternatives to their everyday as work day. They are designed in with such fabrics where they can feel comfortable wearing it even in 40 degree Celsius. The concept also talks about the androgynous styling which is suitable for both women and man.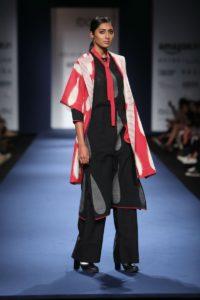 Collection_Abram_Thakore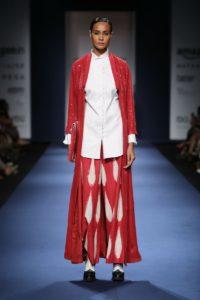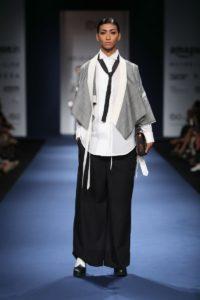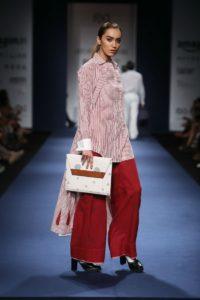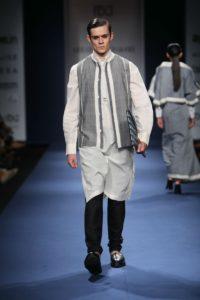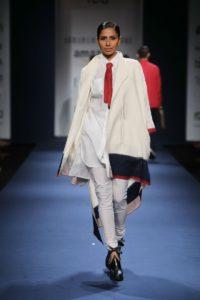 Abram_Thakore_
Jharcraft Presents Shaina C, Pinnacle by Shruti Sancheti, Rina Dhaka, Dabiri by Divya & Ambika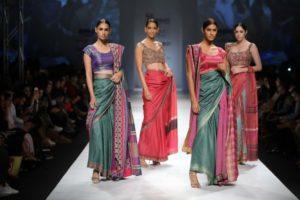 Jharcraft_AIFWAW17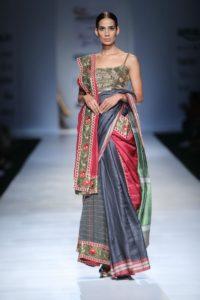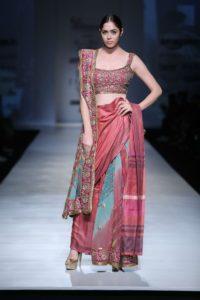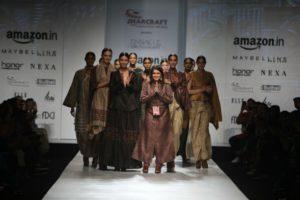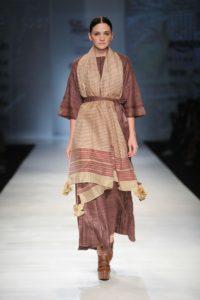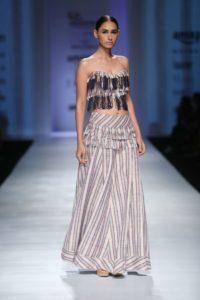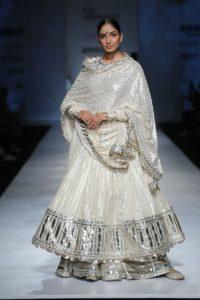 Dabiri_AIFWAW17