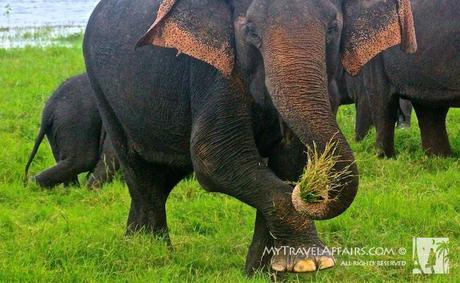 You all know I'm in Sri Lanka. Attending TBC Asia Conference for a week and after staying an extra month to explore and wonder on my own. Just the way I like it!
One of the most important reasons why I always wanted to visit Sri Lanka is a very big population of elephants! And I love elephants! I adore those amazing creatures! I really do!
Elephant Gathering – Kaudulla National Park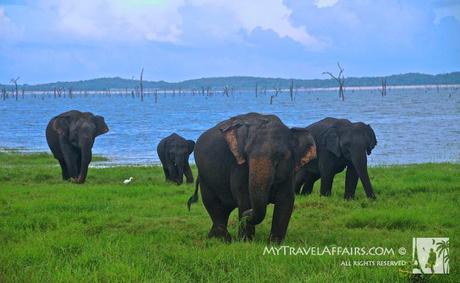 Being able to observe elephants in Kaudulla National Park on their annual 'gathering' was a definite highlight of today! Unluckily weather was not on our side!
I mean unlucky strictly regarding photograph's quality. I myself loved every minute of this experience! My pictures unfortunately won't really show you the beauty of this place and the beauty of those majestic animals! Super sorry for that!
Kaudulla National Park was declared Wildlife Sanctuary in 2004 and acts as a natural corridor between Minneriya, Somawathiya Chaitiya and Wasgomuwa National Parks.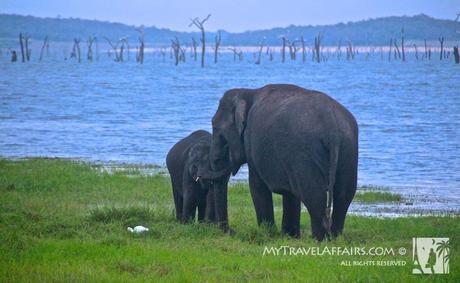 The park is 22km north of Habarana where we are staying in a lovely Chaaya Village. It was already getting dark and cloudy on the way to the park. Once we changed to the jeeps it started purring with rain! Therefore yet again sorry for quality of pictures in this post, believe me, nobody is more disappointed about that more than me.
We drover for a while in the rain and saw nothing, except one eagle and two monkeys! I even joked that now I know why they call it 'Jeep Safari"! Because you only get to see very unusual animals on this safari… jeeps! lol
But being serious for a while, our driver told me there are leopards, deers and bears in the park as well.
But when we approached Kaudulla Tank I couldn't believe my eyes, there were like 60 elephants in front of me!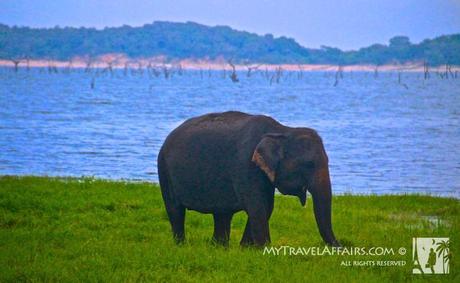 In my life I have only seen elephants in their natural habitat once before. All of them on the safari that I took in Pendjari National Park in Benin and never in such amounts. Seeing all of them gathered close to the tank was nothing but short of spectacular!
As the weather was really bad for pictures, I mean for such a hobby photographer like me, I just stand in the jeep and watched them eating, showing love to each other, getting upset, but mostly eating! ha ha ha
The most amusing were the little ones. They were so so cute! Even being so small they knew the proper technic of eating grass! Elephants clean it by hitting it on one of the legs, creating very characteristic sound!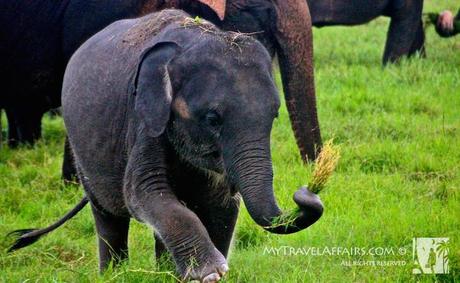 You can imagine I was one happy Marysia today, not only because of the elephants but mainly! The other reason was everything I have observed on the road from Colombo to Habarana, but about that in another post.
As of now I really need to go to sleep! 6am wake up call tomorrow so we can climb Sigiriya Rock, as well knows as 'Lion's Rock'. The question is when I will finally get a good night sleep? Seems like not very soon ha ha ha