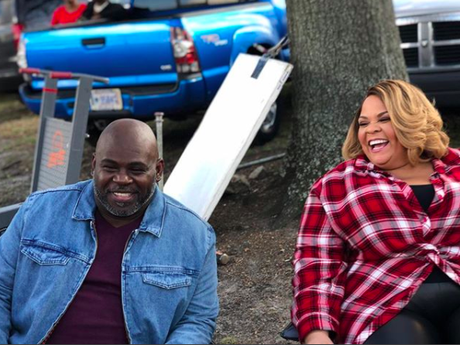 David & Tamela Mann are starring in Merry Wish-Mas a TV One original holiday movie.
The romantic comedy revolves around Keneisha 'Kenni' Wright portrayed by Tamela Mann, a single and successful Atlanta businesswoman, who has avoided the annual holiday trip to her hometown of Columbia, South Carolina for years.  While she is hoping for the best, as with any family, there are unresolved issues lingering that could make the holiday not so bright.  Tamela plays opposite her creative husband David Mann as Jessie Jenkins, an old high school friend.  The two reunite at Jessie's fledgling wellness facility, the Beverly Living Center, where Kenni is reminded of the transformational power of love, hope and faith, amplified by the spirit of the holidays.
Directed by award-winning actress, director and producer Terri J. Vaughn, the movie also stars veteran actress Kim Fields as Celine, a regular at the center who loves seeing the new smile Kenni puts on Jessie's face, but is protective about his feelings. Towanda Braxton,  plays the role of Natalie, the persistent local woman who has a crush on Jessie. Elizabeth Omilami (Madea's Family Reunion) appears as Kenni's matchmaker mom Regina, while Chrystale Wilson (The Player's Club) steps into the role of Kenni's sister and food truck entrepreneur Dionne, adding a high dose of sibling rivalry. Rap artist Yung Joc makes a cameo appearance.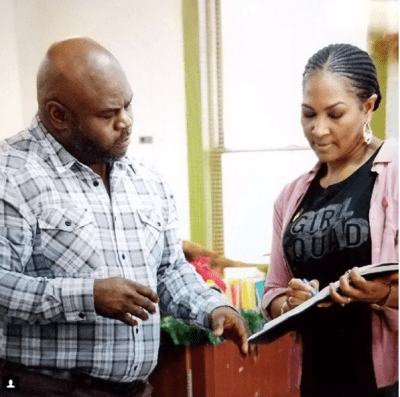 Pic Source: Director Terri Vaughn Instagram
"Heartwarming stories like Merry Wish-Mas that bring families together and make us laugh are as much a part of the season as Christmas trees and Santa himself," said Vaughn, who makes her TV One original film directorial debut.  "And this movie, touching upon family conflicts, singlehood and love, money woes, and wishing for Christmas miracles, is set to become a highlight of the coming holidays."
Written by Cas Sigers-Beedles, Merry Wish-Mas is executive produced for TV One by Roger Bobb and Angi Bones (Bobbcat Films), and Terri J. Vaughn and Cas Sigers-Beedles (Nina Holiday Entertainment).  David Mann and Tamela Mann also serve as executive producers.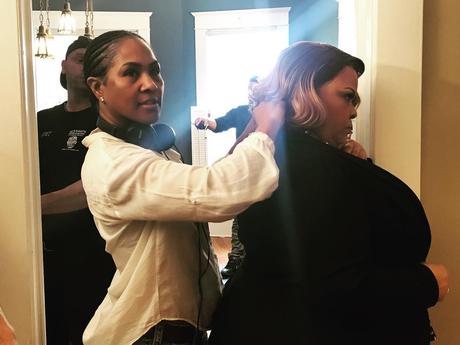 Merry Wish-Mas will premiere on TV One this upcoming holiday season.