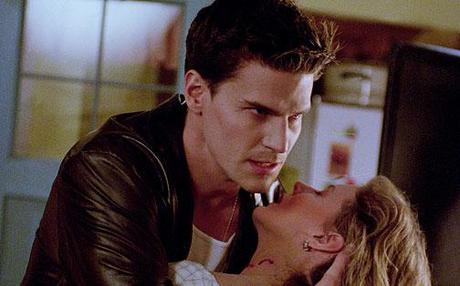 Many movie and television stars have openly declared their love of HBO's True Blood.  Some have admitted in interviews to loving the show and others have expressed their love in a more unique way – for example rapper Snoop Dog did a song dedicated to Sookie.  The popularity of the show continues to grow and recently David Boreanaz, who can be seen in the hit television show Bones, shared that he would love to direct an episode of True Blood.  Boreanaz is well known for appearing in the vampire shows Buffy The Vampire Slayer and the spinoff Angel in which he played the title character.  He posted his thoughts on his Twitter account saying:
"When does True Blood start up? I'd like to direct an epp of that (sic)."
Although he has primarily been an actor, Boreanaz does have some directing experience and has been at the helm of four Bones episodes.
Source:  Digitalspy.ca – David Boreanaz 'wants to direct True Blood'
Photo Credit:  Fox Television