Shimla, the capital of Himachal Pradesh is also known as "The Queen of The Hills". Tourists come here from all over the world to this fascinating place as it provides a serene environment in the lap of Himalayas. However, apart from this, people come here to watch the beautiful attractions of this colonial city. To add jazz to your vacation, you can also visit Shimla Summer Festival. Here's a guide about this festival which will make you groove surrounded by the Himalayas.
About Shimla Summer Festival
Image Source
Shimla summer festival is celebrated by the local people on a grand scale. It is attended by a huge gathering of tribal people, budding artists, and tourists to mark the advent of the summer season. It is said to be a tribute to God by singing and dancing. For the people of Himalayas, this festival is a way to mark a successful harvest season and they ask for the same blessing in the following year.
The trend of this festival began 59 years ago. Shimla was the summer capital during the British Raj. They started this festival in order to boost the tourism of Shimla. This festival has become a huge success since then and a number of tourists come from all corners of the world to enjoy it.
Must Read: Honeymoon In Shimla 2021: Guide To A Romantic Escape For Newlywed Couples
Highlights Of Shimla Summer Festival 2020
Image Source
The Shimla summer festival 2020 will mark the presence of many performers and artists of different backgrounds.
This extravaganza has been graced by the presence of Lata Mangeshkar, Asha Bhosle, Kishore Kumar and Mohammed Rafi in the past.
There are well-experienced organizers, who ensure the safety of all the attendees through electronic surveillance.
The Ridge Maidan, Shimla, where you will see a lot of shops and all the hullabaloo is the venue of Summer Shimla Festival 2020. It can be a picturesque background for your trip.
The ideal duration for which you should stay for the festival is 5 days.
There are many fun and engaging activities for children that makes this carnival children-friendly too.
During the festival, there are many photography competitions that help budding photographers showcase their skills.
Suggested Read: 9 Boutique Hotels In Shimla Near Mall Road For Comfort And Ease Of Travel
Shimla Festival 2020 Date And Time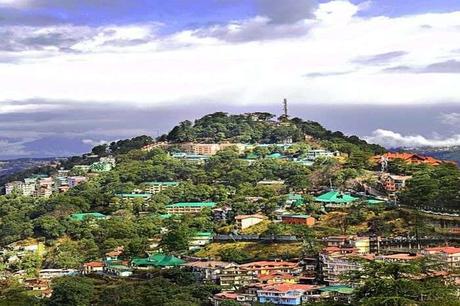 Image Source
Shimla summer festival 2019, India is scheduled to last for five days. Make sure you book well in advance as there are a number of people looking to be at the event. Also, there is a heavy rush during the peak hours, and we are sure you want to miss out the fun.
Shimla summer festival 2020 Dates: Tuesday, 2 June to Sunday, 7 June.
Suggested Read: Camping In Shimla: How About Some Adventure Instilled Romance In 2021?
Shimla Summer Festival 2020 Schedule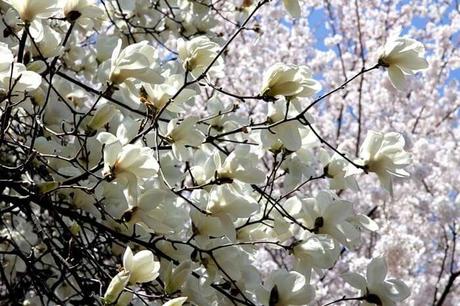 Image Source
There are a number of programs that are organized to make the event even more special. Many people are seen participating in these activities and there is at least one activity that suits each visitor. There is a musical gala in which the local tribes perform, depicting their culture. A sports tournament is organized which is enjoyed by everyone, from children to adults. To make the whole atmosphere more lively and colorful, a beautiful flower show is also held. The presence of fresh, local cuisine of Himachal, will titillate your taste buds. People prepare local handicrafts for months and wait for this festival to display their skills and put up their art for sale. This festival is a treat for children too, as there are so many competitions in which they can showcase their talent. The other interesting activities in this festival include fashion shows that display the traditional attire of Himachal, dog shows where you will be able to watch some exquisite dog species. Poster-making competition stalls selling artisanal waress and ice-skating are the other major activities loved by the visitors. During the whole season, local artists perform every day. Leaving no stone unturned, they even invite famous celebrities to perform at this event, making it extra special.
Activities: Music Festival, Flower Shows, Sports Tournament, Food Festival, Ice-skating, Poster Making, Local Handicrafts, Dog Shows, Fashion Shows, Dance Shows
Suggested Read: These Cafes In Shimla Are A Heavenly Pit Stop For Food Loving Travelers!
Significance Of The Summer Festival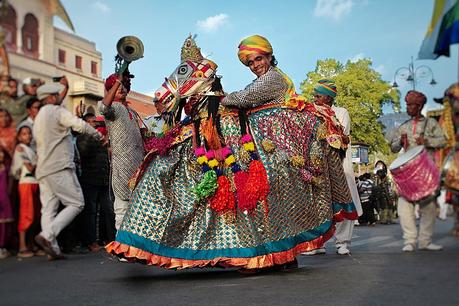 Image Source
The summer festival in Shimla is being celebrated annually since 1960s and is a way to promote tourism by the government. It is now one of the most anticipated and sought after festivals. The festival is a amalgamation of culture and folk activities and provides the attendees an insight into the tradition of Shimla.
How To Reach
Shimla can promise you beautiful scenery on your way to the city. To experience the city at its best, you can choose any of these economical means of transport and then head out to enjoy the festival.
By Air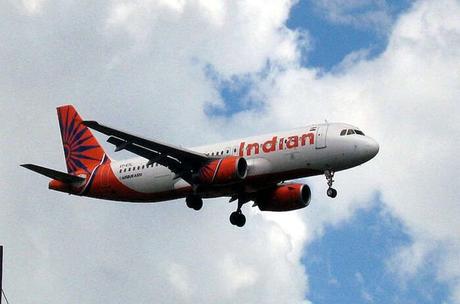 Image Source
One of the best ways to reach here is by taking direct flights. Landing at Jubbarhatti Airport, Shimla, is the best way to get to your destination on time. If you book your tickets early, you can even enjoy a discounted price!
By Road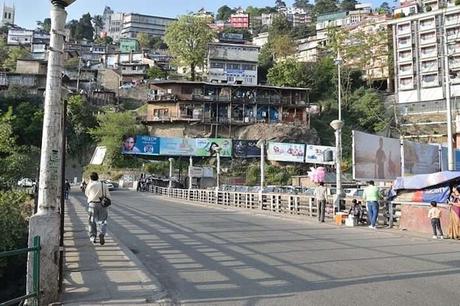 Image Source
The next option that you may consider is by road. It is very convenient and you can easily reach the Mall Road, Shimla. The roads are newly constructed and even the winding paths will be easier to navigate. You can enjoy a spectacular view of the roads along your way as the weather of Shimla is perfect at this time of the year.
Suggested Read: 5 Most Haunted Places In Shimla: Exploring The Eerie Side
By Train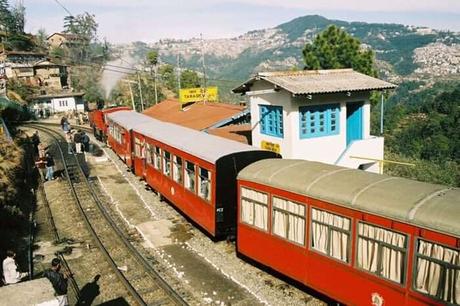 Image Source
Many tourists also prefer rail transportation as it is reasonable as well as very comfy. The view of the hills from the train is absolutely stunning. You are sure to get mesmerized by the breathtaking scenery on your way.
Further Read: Top 17 Hill Stations Near Shimla That Are Perfect For A Himalayan Getaway In 2021!
There will be a different atmosphere altogether in Shimla Summer Festival 2019 waiting for you. The colorful and vibrant aura all around will make your trip to Shimla worth the while this summer. If you want to have an amazing time around the hills of Himachal with your loved ones this summer, then don't miss a chance to get mesmerized by this mesmerizing festival. With so much to do here, you will not have a chance to be bored!
Frequently Asked Questions About Shimla Summer Festival
People Also Read:
Mount Abu Summer Festival Summer Festivals In India Ooty Summer Festival

Comments
comments