It is all too easy to slip into lazy thinking and simplistically assume that pre-internet, Big Data, cookies, mobile phones and so forth, it was like the Dark Ages and that options in terms of tracking and surveillance were limited. Well, think again. My own such assumptions were challenged from an unlikely source: a detective novel written in 1929 ("The Man in the Queue" by Josephine Tey).
Instead, the enterprising, thoughtful and rather dapper detective (Inspector Alan Grant) was able to get hold of many little elements of data, all of which provided valuable clues. This was possible because he was operating in the smaller scale, slow, pre-globalised and pre-AI world where people still wrote things down by hand and carried out many transactions in person.
Here are some examples to bring life what I mean:
Critical to uncovering to the identity of the murder victim was his tie. As things still got made in the UK at this time, the Inspector and his team went off to the tie manufacturer for some insights. The manufacturer checked their books and found out to which shop this tie with a more unusual design had been sent off. The next stop for the team was the identified department store on Nottingham. The Inspector spoke to the young man who worked on the tie counter, who was able to recall what the gentleman who had bought the tie looked like. There was no need to spool through hours of CCTV footage, hoping to find the right moment, which would have no doubt been caught only in limited grainy detail and at an odd angle. People remember people and, more importantly, are able to describe a person not just in terms of appearance but what 'they were like', giving valuable clues as to their character and state of mind.
In the 1930's there was no digital social media but instead real-life community networks. And this turned out to be very useful for finding out where the suspect might have gone off to hide holed up by their family or friends. One of the Inspector's team pretended to be a struggling soldier looking for some odd jobs to do in the neighbourhood and deliberately targeted the vicar. It was a smart choice as the vicar's household knew all about their congregation and their backgrounds – a little flattery to some gossiping servants went a long way. No misleading fake posts here.
Another important point to note is that the analog world still 'did' data but in different forms. Fingers prints abound, used left right and centre, whilst more ingenious and interesting, was making use of the serial numbers on bank notes. The suspect left a significant wedge of cash in their room and the Inspector took these notes to the bank. The bank tellers were able to look back at their ledgers and check who had actually withdrawn this money. This turned out not to be the suspect, thus providing another valuable clue.
But you know what – at the end of the day, none of this data was actually useful and more of a distraction or red herring! The guilty party turned out to be someone not caught up in this trail of records, files, community chat and so forth – but that kind of surprise twist is what you expect from a detective novel. Some things don't change.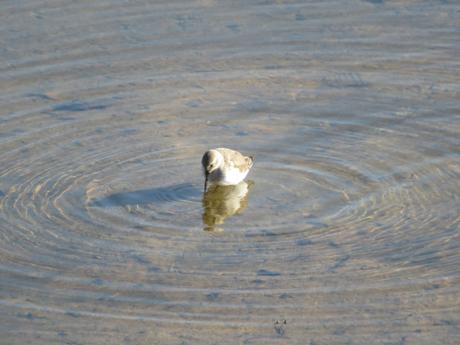 Advertisements