I had the amazing opportunity to attend the Dark Days Tour hosted by Not Your Mother's Book Club and HarperCollins at Books Inc. on Van Ness and I had such a great time! I got to meet the amazing Tahereh Mafi, Veronica Rossi, Anna Carey, and Ellen Schreiber and chat with some awesome local bloggers as well!
First off, Not Your Mother's Book Club had a fun Twitter giveaway going on for the event, and the person who tweeted the most about it won a super cool prize. Being the crazy Twitter freak that I am, I was all over that and SURPRISE SURPRISE! I won :) I managed to snag an ARC of Fracture by Megan Miranda (who will be at Books Inc. in two weeks!!!!) and an ARC of Once by Anna Carey (which I got signed right away!!!) so that was an awesome start to the night!
Then the authors came out!! SQUEE!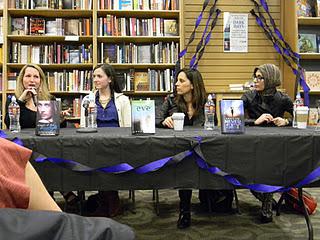 (Ellen Schreiber, Anna Carey, Veronica Rossi, and Tahereh Mafi)
It was so great to see them all, and Tahereh was sick but she still came out which was really awesome of her! Next the authors all answered questions about their books and talked about their most popular books (in the case of Ellen Schreiber) as well as what they're working on now!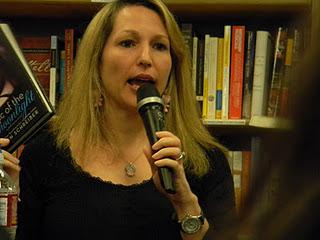 (Ellen Schreiber talking about her book Once in a Full Moon and her inspiration for it)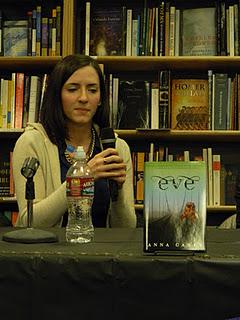 (Anna Carey talking about Eve and the sequel Once which comes out July!)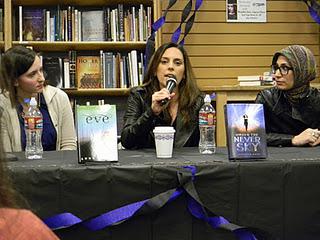 (Veronica Rossi talking about Under the Never Sky and all the research that went into it!)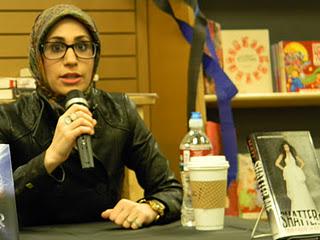 (Tahereh Mafi talking about her inspiration for the BIRD TATTOO! It was her brother, which she admitted was kind of weird.)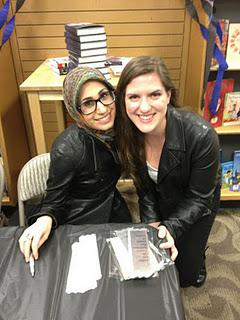 (Tahereh Mafi and Me!!!)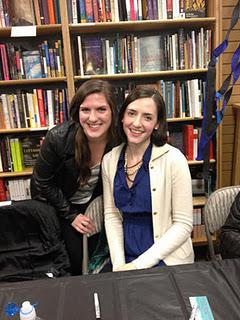 (Anna Carey and Me!)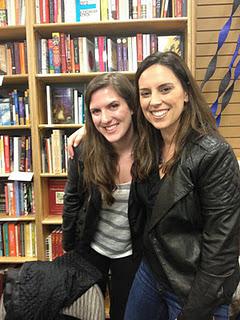 (Veronica Rossi and Me!!)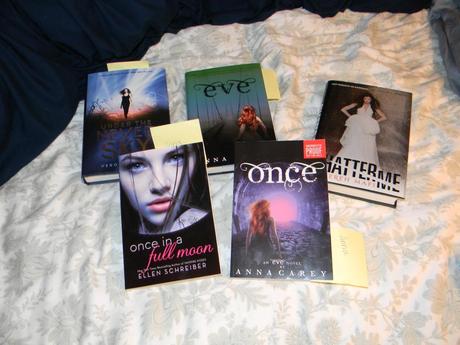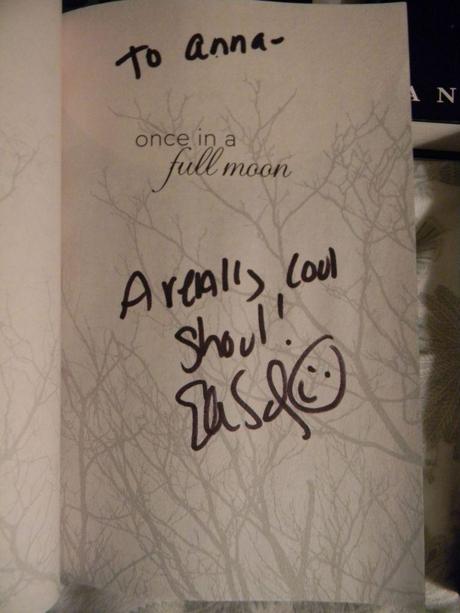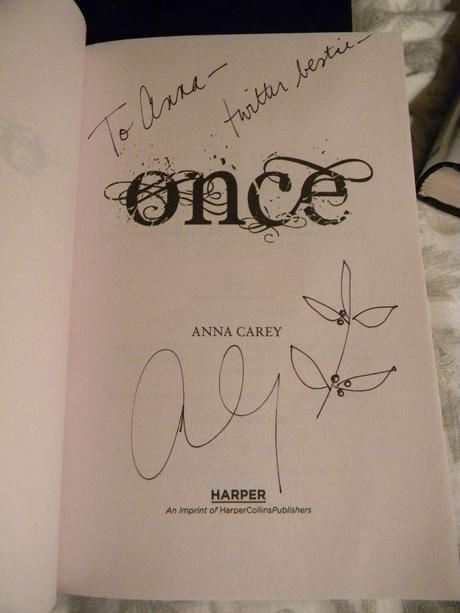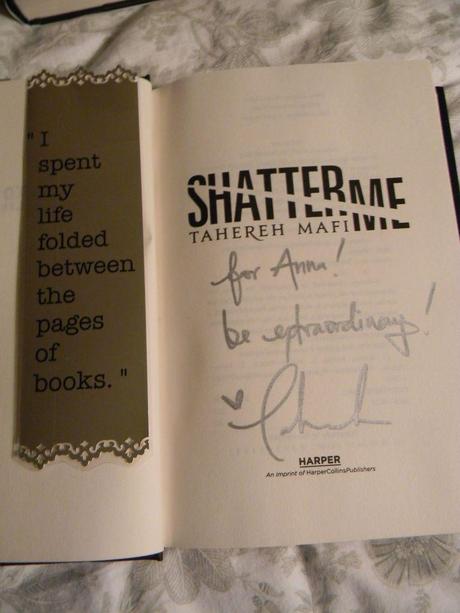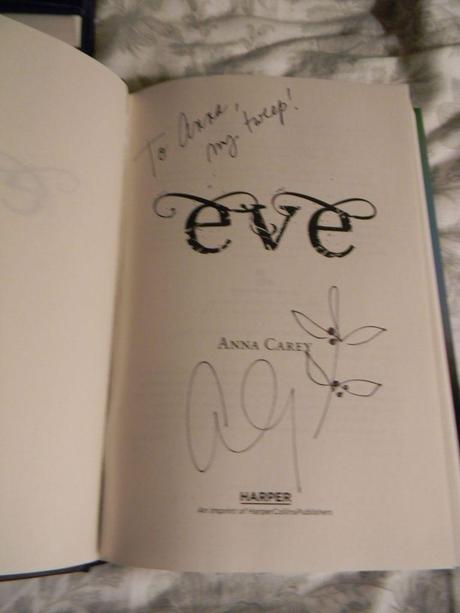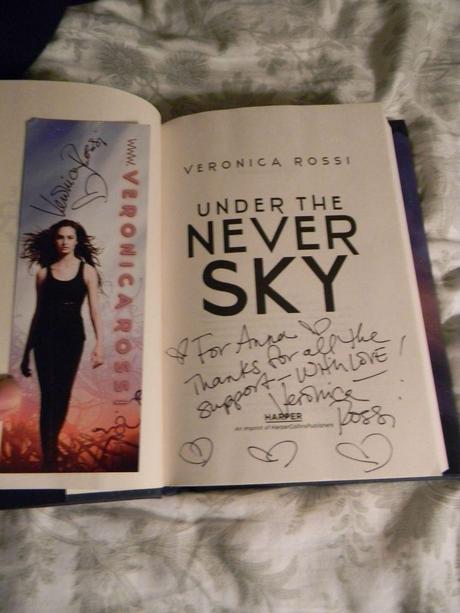 Some of my fab signed books and some great bookmarks!!!
Make sure you check out my Facebook page for more pictures!
Well I had so much fun, and as always, Not Your Mother's Book Club hosted an amazing event! And do you see all those hearts on Under the Never Sky!!! So cool :) And Anna Carey called me her tweep! And her Twitter bestie! I feel so cool :) And aren't those some gorgeous bookmarks?! I definitely cannot wait for these amazing authors to come around again!! 
ALSO! If you want your OWN signed copies of these books you can order them from Books Inc. via their website or by calling them so make sure you do that!!! http://www.booksinc.net/SFOpera