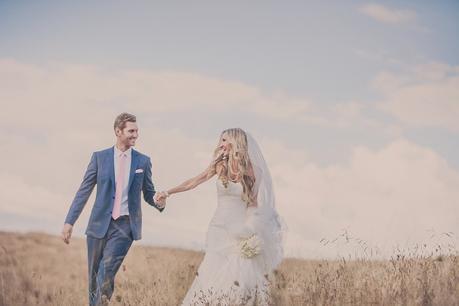 I have to admit. I have had a major girl crush on Dani since featuring her engagement shoot on P&L. This gorgeous gal and fellow wedding enthusiast (she owns wedding site New Zealand Bride) is down to earth and obviously head over heels in love with her now hubby Matt. Their gorgeous day on Waiheke Island was cleverly captured by Jessica Photography and I am in awe of how effortless these two make wedding photos look!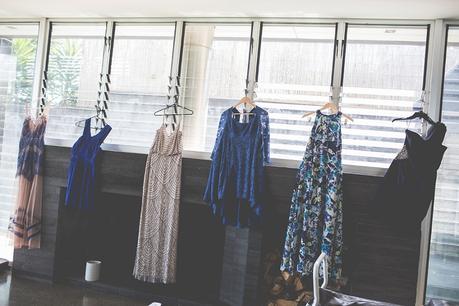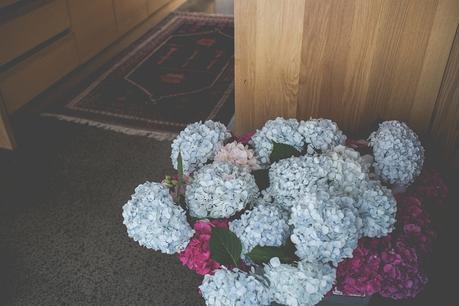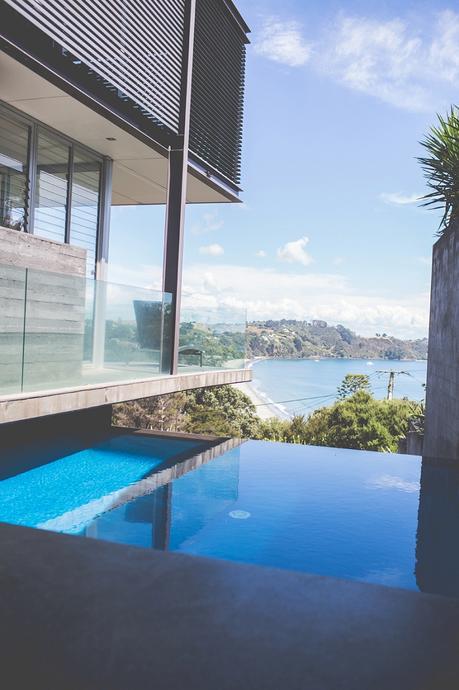 Who Dani (owner of NewZealandBride.com) and Matt (Structural Engineer)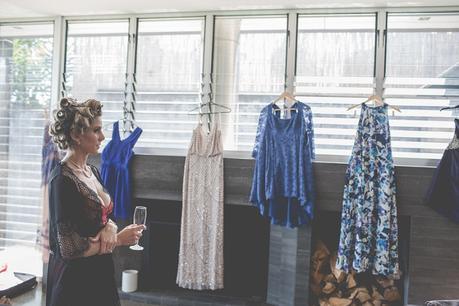 How did you meet?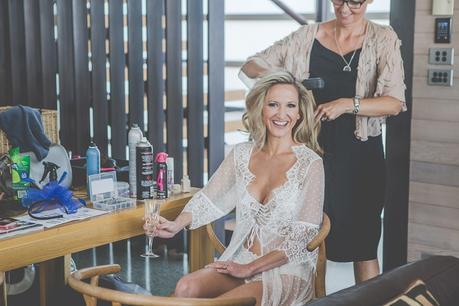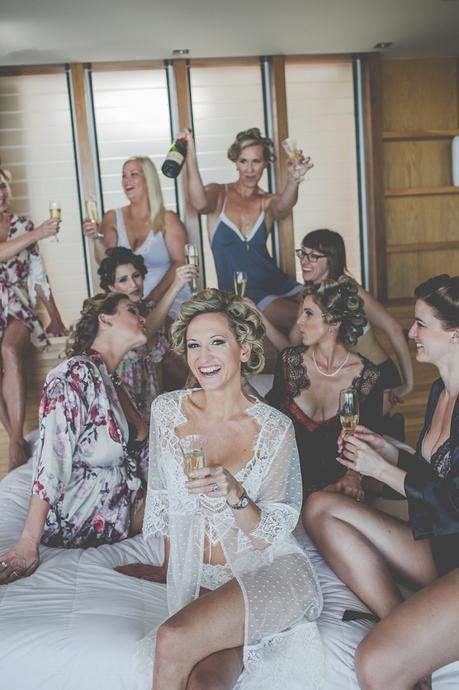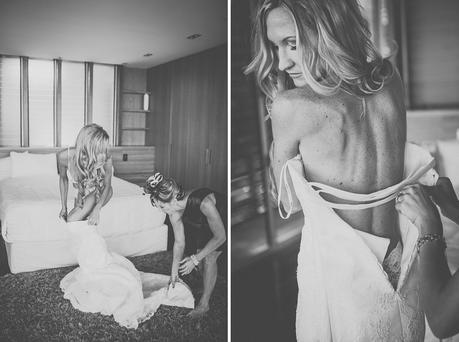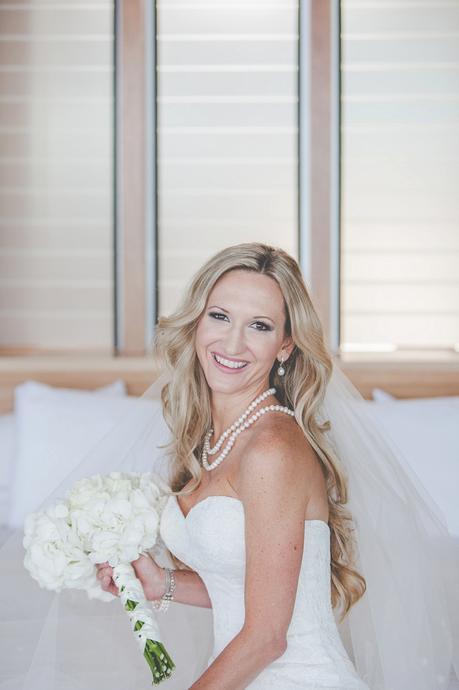 Tell us the one quality you love most about each other.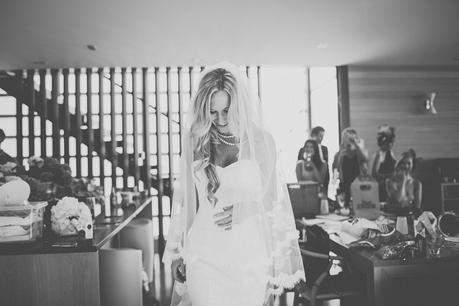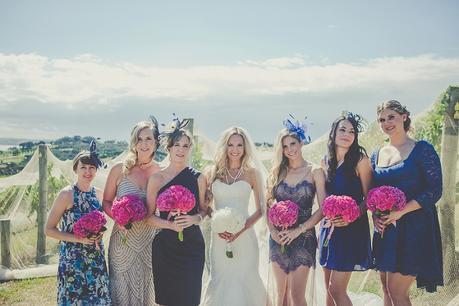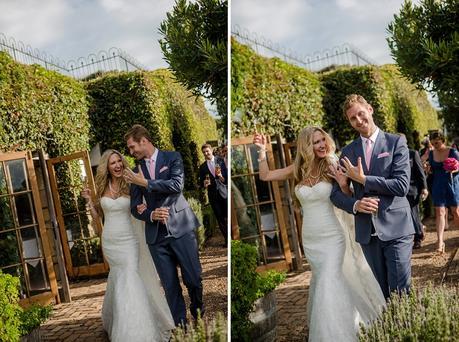 In three words describe your wedding style.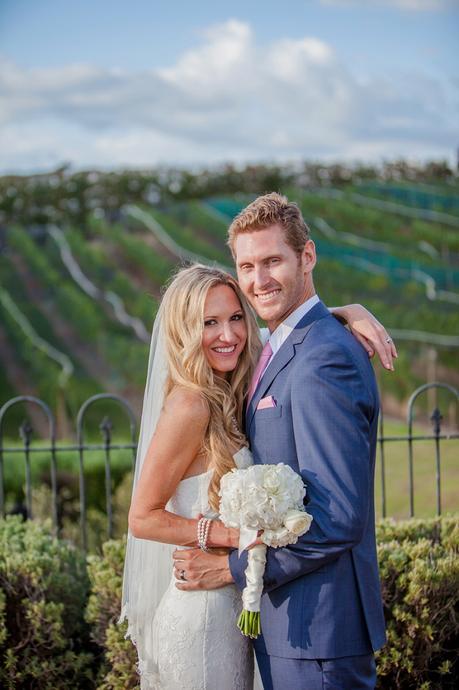 What were your save and splurge items for your wedding?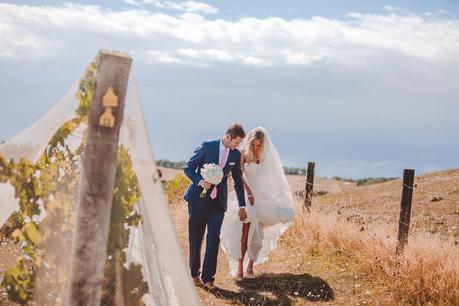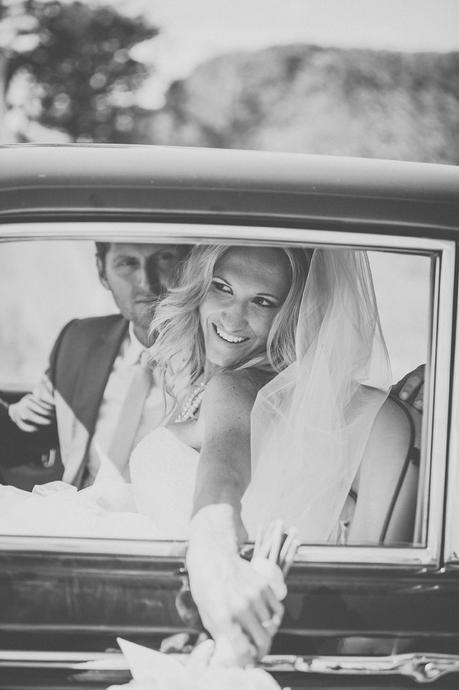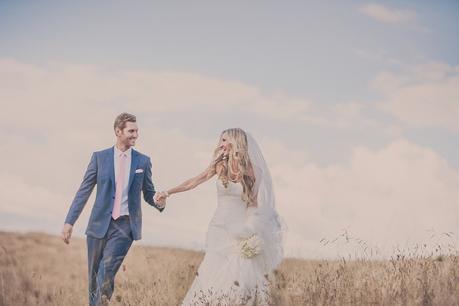 In hindsight, is there anything you would've done differently?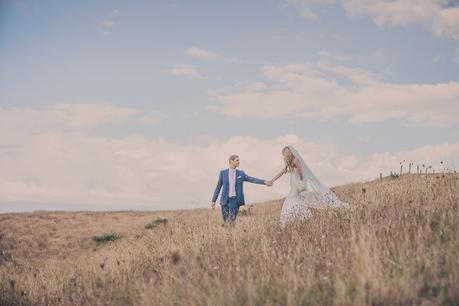 Did you DIY? If so, what did you do?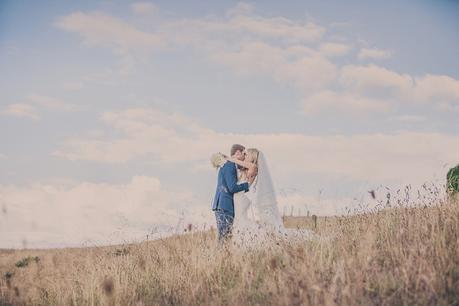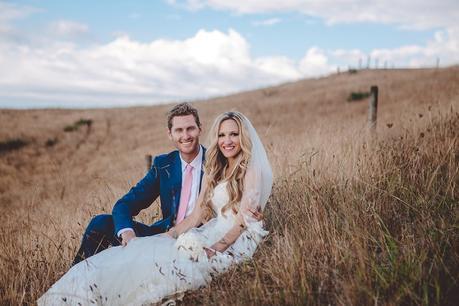 Where are you going for your honeymoon and why?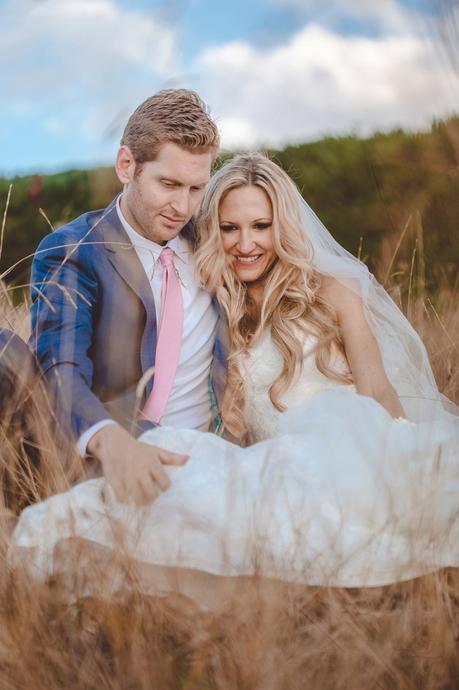 What do you love most about being married?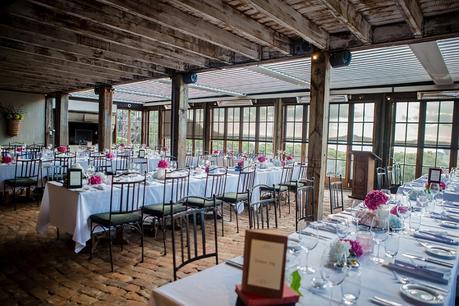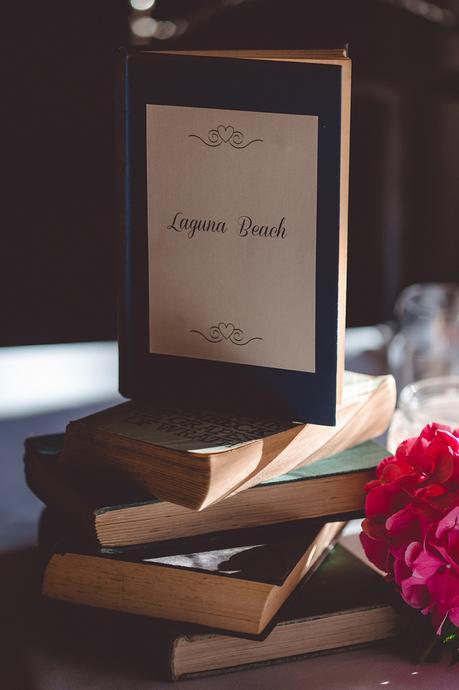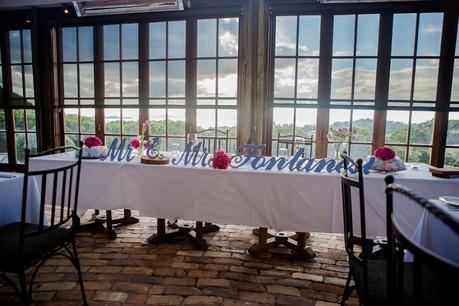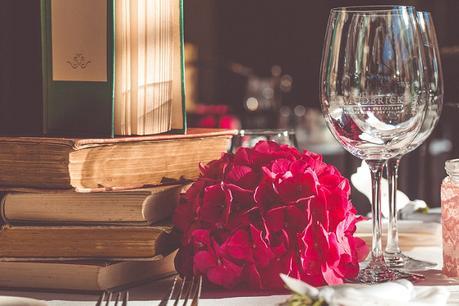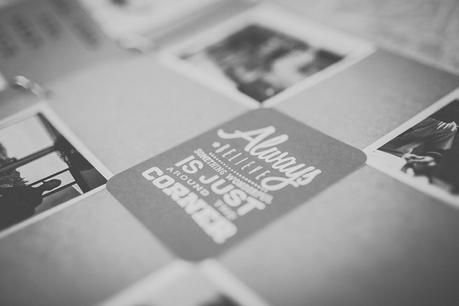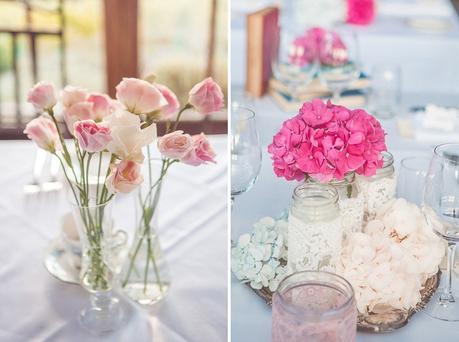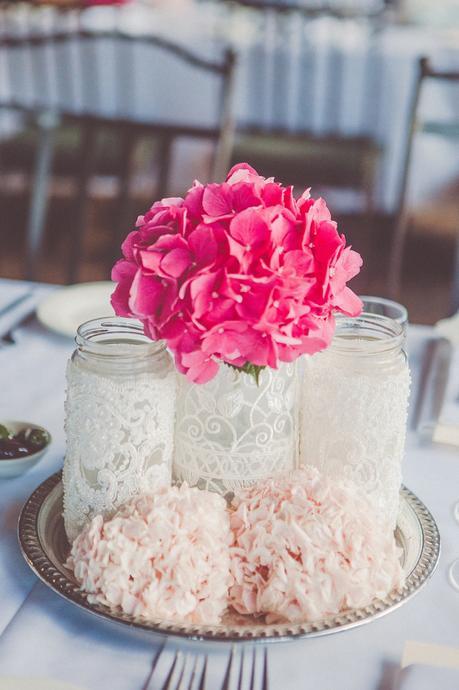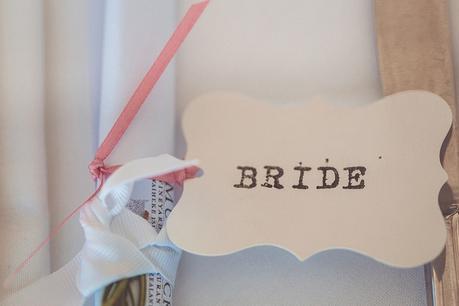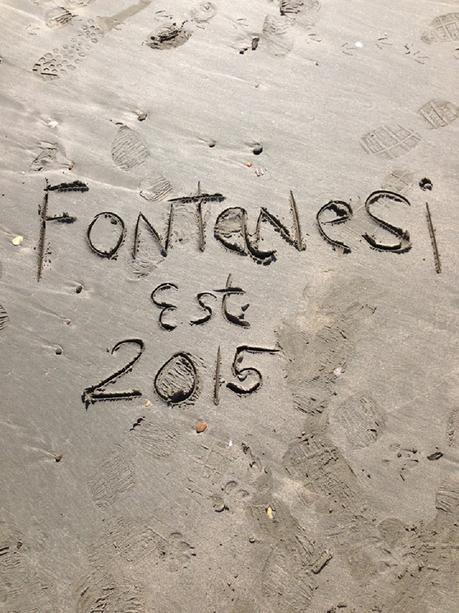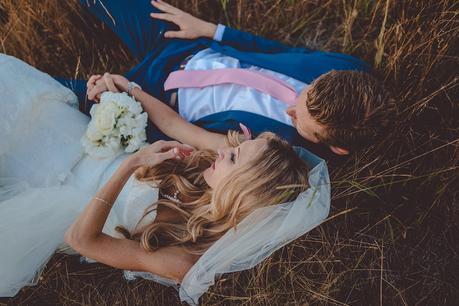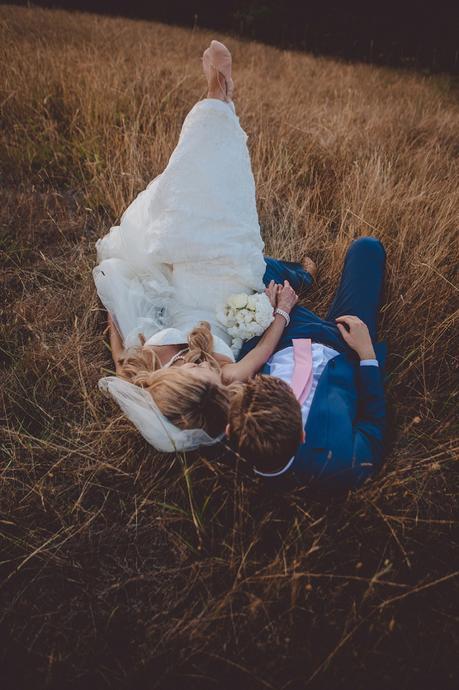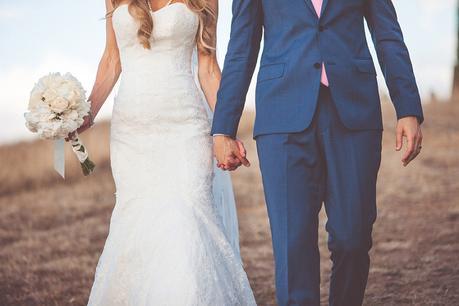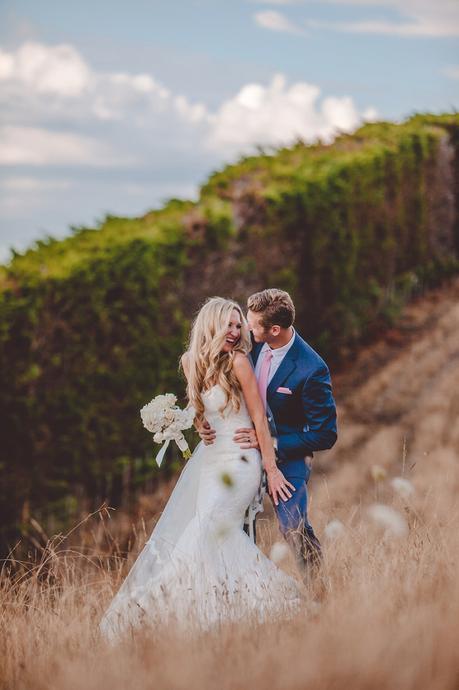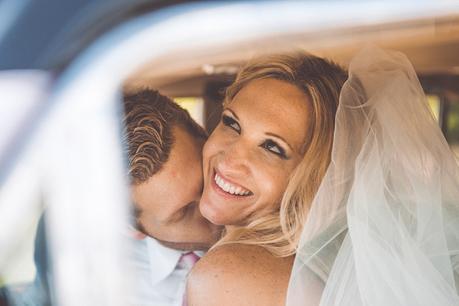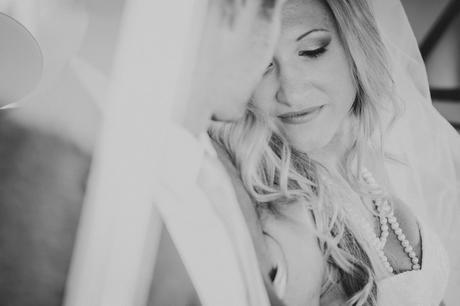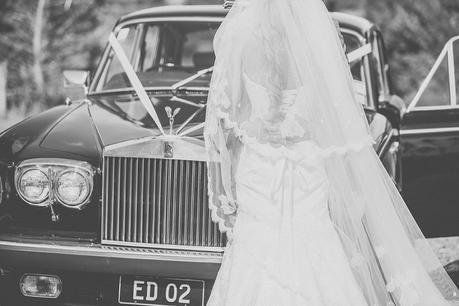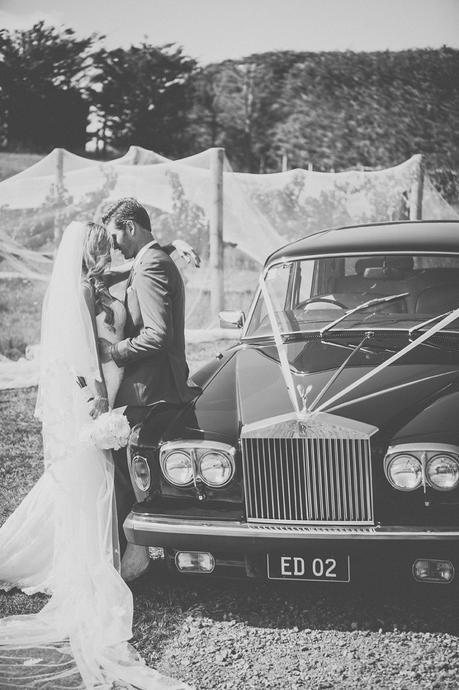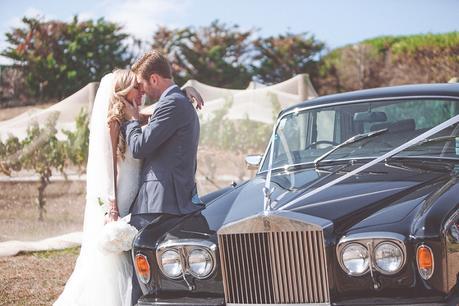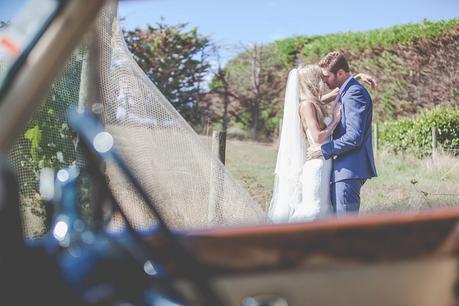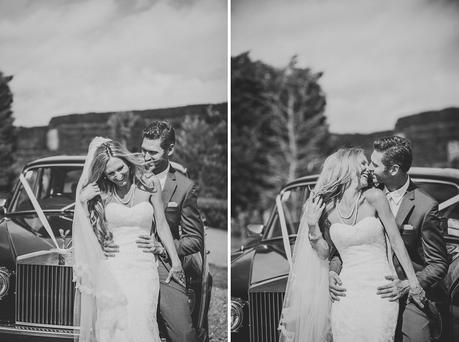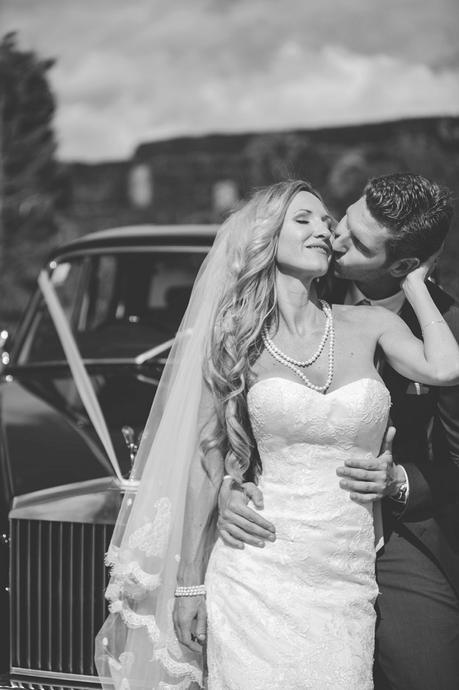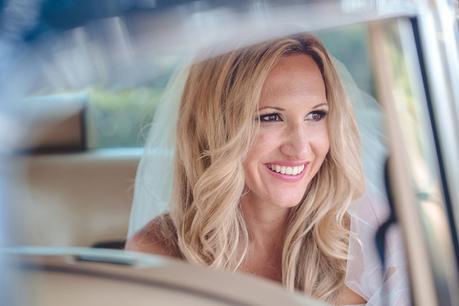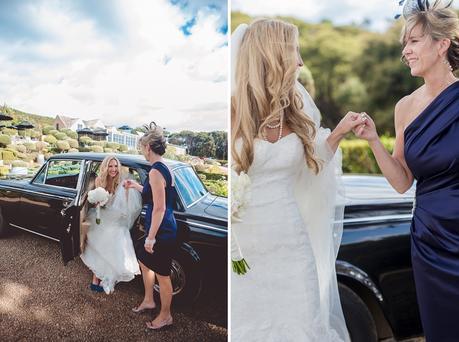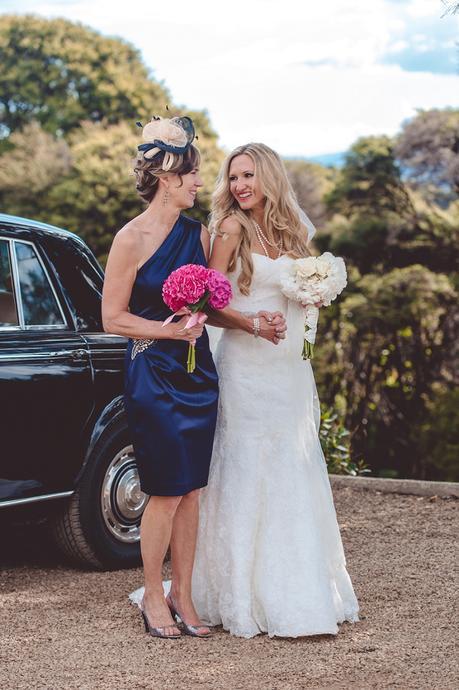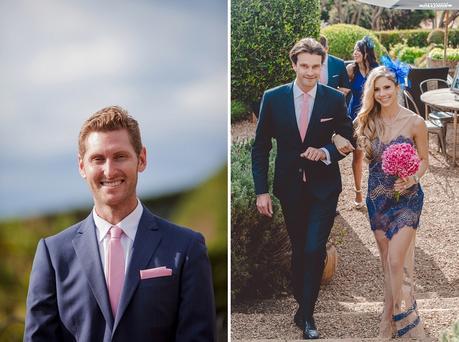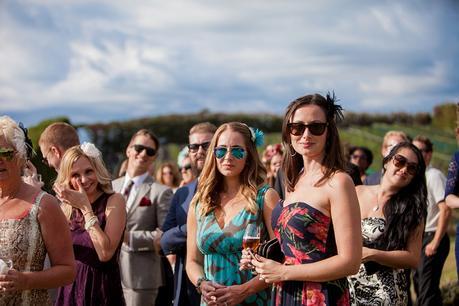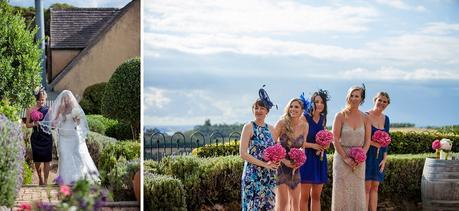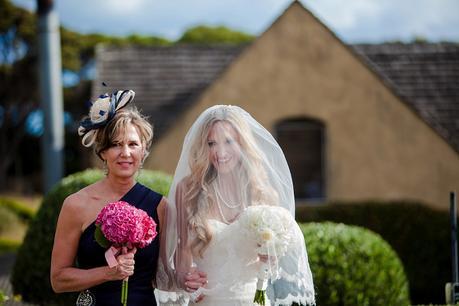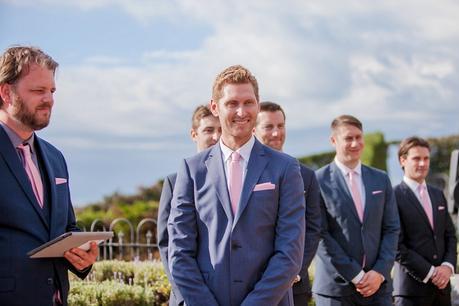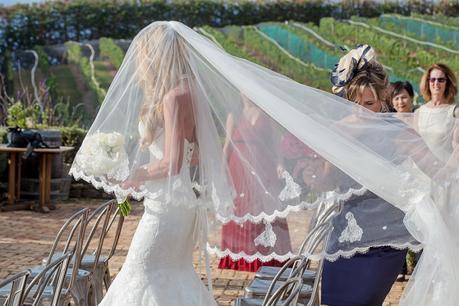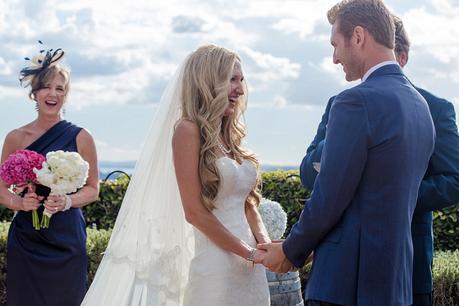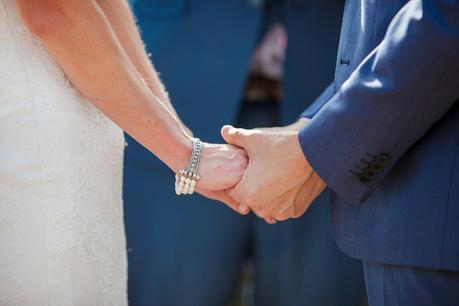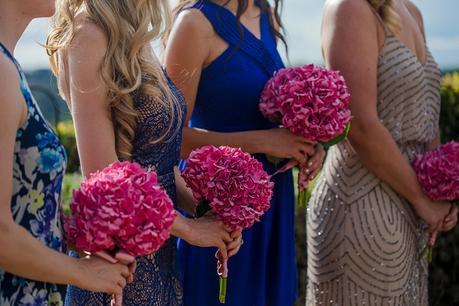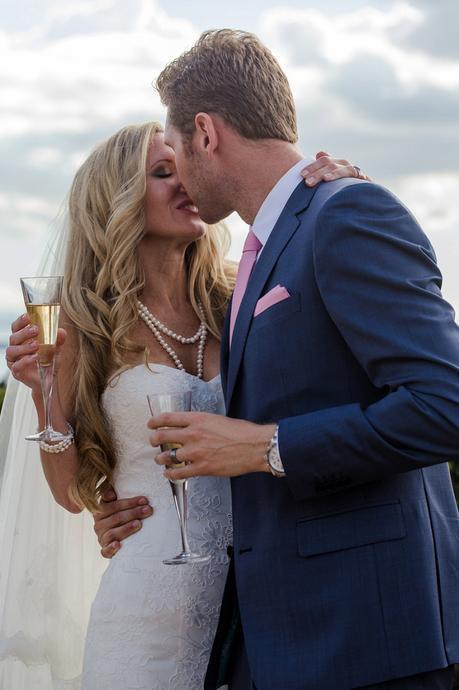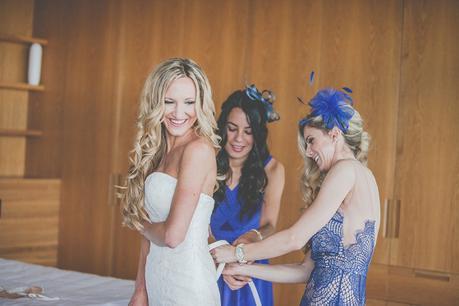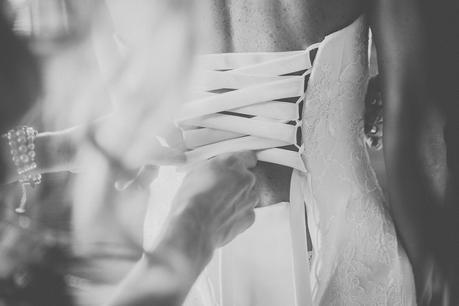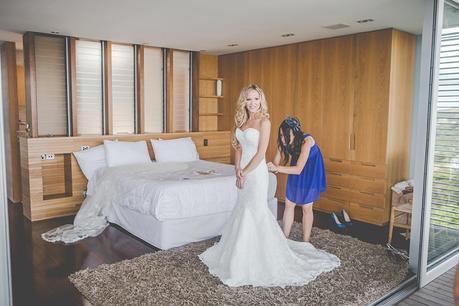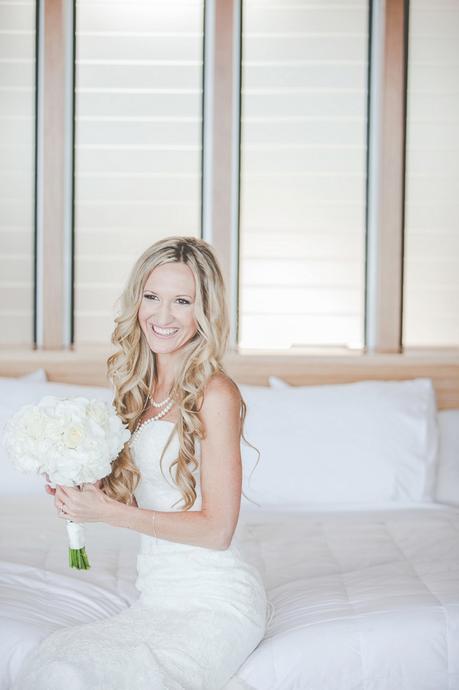 When 26th Feb 2015
Where Mudbrick Vineyard & Restaurant, Waiheke Island
Guests We had an intimate wedding of approximately 65 guests.
We were introduced by a mutual friend about ten years ago but it wasn't until Christmas 2011 that our lives were changed forever.
We were both living in the US at the time, and our paths crossed from time to time but we were never in the same place long enough to make things work. Our relationship seemed to be one of hellos and goodbyes as we travelled to different countries and across states - each heading in opposite directions it seemed.
Over Christmas 2011, we both met up in California where I was living at the time, and from that day on we were nearly inseparable. We spent a few magical few weeks hand in hand, and as Matt's departure back to NZ drew near, I knew I couldn't say goodbye again.
I decided then and there that we had to make it work. I had no idea how, but I knew we would find a way. Not even the biggest ocean in the world could keep us apart.
Two months later, my plane touched down in New Zealand as I came to visit him for the first time here. Four months later, I was packing my bags and moving to Wellington. And as they say, the rest is history...
Hmm...there are many qualities that we both admire about each other, but we are both so different that many of these qualities don't overlap (for instance, I admire Matt's patience and never-ending quest for knowledge, and he admires my spontaneity and passion).
The one quality we both have in common and value deeply in each other is our loyalty ... our loyalty to each other, our friends, our family. It's something that is deep rooted in both of us and something we couldn't live without.
Simple but beautiful.
Our save item was... well, we had lots of them, but probably our biggest save item was the flowers. I ordered these from a local flower wholesaler and made all the bouquets and flower arrangements myself.
My splurge item ... well, we had a few of these too! Our main splurge item was probably the venue and all the extra little costs that came along with it (getting married on a little island tends to have a lot of unexpected costs associated with it). It was well worth it, though! I wouldn't have had my wedding anywhere else!
Yes - I would've hired a wedding planner! I wanted to prove to myself and others that I could "do it all" when it came to planning my wedding, but in hindsight I wish I would've just left the planning (and organising and arranging and sorting-out-of-details!) to someone else and just relaxed and enjoyed my day (and the months leading up to it!) to the fullest!
Yes! Almost everything! I did my own flower arrangements, made my own vases and candle holders, handmade our guestbook (which featured photos of each of our guests and a blank space for them to sign), I made the centerpieces and table names from old vintage books and antique silver trays that I'd collected, and I even organised a week's worth of events for our overseas guests (we had about 50 people flying in from overseas!). It was a lot of fun, but if I had to do it again, I would do a lot less DIY and a lot more "leaving it to the professionals" and just enjoying my wedding week!
Since we got married in summer, we decided to wait until winter to jet off to somewhere warm for our honeymoon, so we're heading to America in less than 2 weeks (!) for the Northern Hemisphere summer. We're doing a little tiki-tour of the States (California, Washington D.C., NYC and the Pacific Northwest), but I don't know if you can call it a "honeymoon" exactly as we'll be visiting lots of friends and family along the way (we're calling it our "friends and family moon"). We plan to do a "real honeymoon" later in the year and are thinking on escaping to Tahiti or the Cook Islands or somewhere warm and relaxing!
Knowing that I've found the person I want to be with for the rest of my life and knowing that he feels the same way.
Photographer Jessica Higueras of JESSICA PHOTOGRAPHY. From the moment we met her, it was love at first sight! She is so warm, friendly, bubbly - we instantly felt like we had known her for years. Her creative talent is unmatched and the way she was able to capture the beauty, love and laughter of our day was nothing short of magical.
Dress and veil My dream wedding dress has always been something simple but beautiful, and this one was exactly what I wanted. I fell in love with the idea of wearing a cathedral length, lace-trimmed veil, and from the moment I tried this one on, I knew it was the one!
Shoes I wore blue Christian Louboutin CHRISTIAN LOUBOUTIN shoes as my "something blue" but I brought my ballet shoes to wear when I needed a break from the heels.

They made me feel fun, girly, elegant and - most importantly - they allowed me to dance the night away!
Jewelry I wore a string of freshwater pearls that Matt bought me in the Gili Islands on our "engagement moon". I matched it with a pair of pearl earrings and wore a beautiful vintage bracelet that Mum wore to her wedding as my "something borrowed".
Hair & Makeup Hair by Jules Arlove of HAIR ON WAIHEKE | Makeup by Charlotte Edwardes of ISLAND BEAUTY. They were a dream to work with!
Groom's suit WAYWARD HEIR (purchased from FARRYS MENSWEAR in Wellington). Matt wore a blue suit (which matched his eyes perfectly!) and a pink tie and pocket square. The blue suit was perfect for our summer wedding (and conveniently, the blue and pink also matched our wedding colours!). We opted for pocket squares for the guys rather than boutonnieres, which gave them a classic look.
Bridesmaids dresses I wanted each of my bridesmaids to express their individual style so I gave them a colour palate of blues, whites, and nude hues - and no further instructions in choosing their bridesmaids dresses! It turned out perfectly! They all looked beautiful and individual - exactly like I imagined!
Stationary We used PAPERLESS POST for our invitations, which is a great eco-friendly option. We also designed our own programs, and instead of printing one off for each guest, we only printed one and had it framed and placed next to the entrance to the ceremony for guests to see as they walked in.
Ceremony The ceremony was held on the beautiful, cobblestone terrace above the wine cellar at MUDBRICK VINEYARD. Mum escorted me down the aisle and stood by my side throughout the ceremony - a fitting reflection of our close relationship.
Reception The ceremony was followed by cocktail hour and canapés, and the reception was held in Mudbrick's open air restaurant (which was voted one of the top 10 restaurants in the country!). Guests were served a selection of various New Zealand specialties like Cloudy Bay clams and first class lamb loin, and they were also treated to a special show during dinner as the sun dipped into the ocean behind us, leaving a spectacular display of colours across the sky!
First Dance Matt and I twirled and dipped our way through Ed Sheeran's "Thinking Out Loud" for our first dance, which was beautifully choreographed by Saran Goldie-Anderson of FULL SWING VINTAGE DANCE STUDIO in Wellington. The mood for the evening was set as Matt picked me up and spun me around the dance floor!
Entertainment The venue recommended RICK HOGGARD for DJ services, and we couldn't have been happier with him! The evening ended with our guests chanting "one more song" but the party didn't stop there - our guests continued the dancing and singing in the bus that we had chartered to drop them off at their holiday houses. It was truly a magical day from start to finish!
Transportation We hired a vintage Rolls Royce from WAIHEKE ISLAND ROLLER and vintage double-decker London bus from ROBBIE'S FUN BUS to transport our guests.
Our wedding style and inspiration Our love for the ocean inspired much of our wedding theme - from the blue and white hues of my bridesmaids' dresses to the sapphire stone in the centre of my engagement ring. Our guests enjoyed stunning views across the Hauraki Gulf during the reception, and Rangitoto Island stood out as the backdrop for our ceremony. We also incorporated a sand pouring ceremony into our vows where we poured sand from beaches that had special meaning to us - the beach in Hawaii where I grew up, the beach in California where Matt grew up, and the beach in New Zealand where we now live.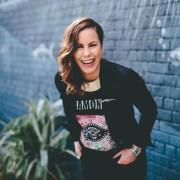 Founder and editor of P&L. Self-proclaimed shoe guru and lover of bogan chic (wtf!) Wife of a butcher, mother of 7 dogs and a cat. Bonkers.