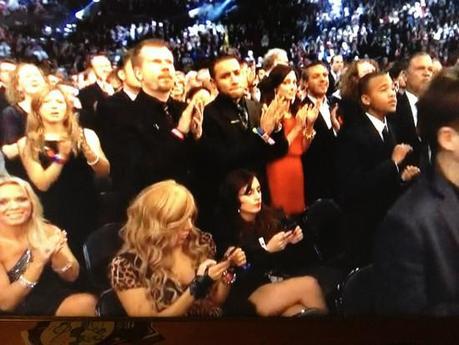 It was the text heard around the World.
Seriously, girls?  Updating your status to Disrespectful?
I can't get enough of this picture.
One of the highlights of this weekend's 2012 Grammy Awards was a performance by Glen Campbell during an all-star salute to the country legend.
Suffering from Alzheimer's, this could potentially have been one of the final opportunities to hear him sing any of his classic songs, and the performance brought the entire arena to their feet.
Well…almost everyone.
It appears that the Texting Twosome with the sore feet had more important matters to attend to as the crowd gave their standing ovation.
One of the women has already shamefully come forward and claimed to be professing her love for the performer in 140 characters or less.
Sure, honey.
Whatever you say.
TTFN.