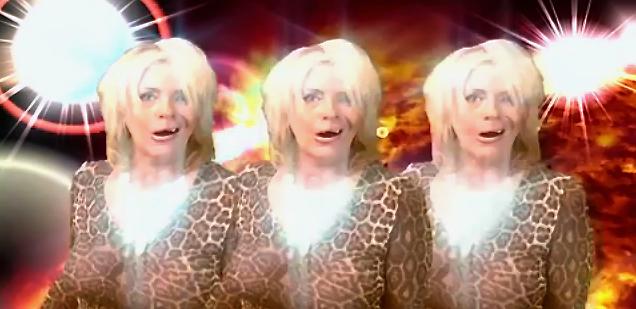 Just in time for Memorial Day Weekend.
If the humidity doesn't kill you, this will.
When you hit the beach this summer, be sure to pack your Igloo Cooler full of muffin tops and burnt toast, because Patricia "Tan Mom" Krentcil is back with a vengeance.
Apparently, when she's not (…allegedly…) dragging her young daughter into New Jersey tanning booths, drinking herself into a face plant at random D List events around the Tri-State Area or milking the World's Longest 15 Minutes Evah…Tan Mom found the time to polish up on her SPF Diddy rap skills.
I know, right?  Who knew?
It's the official Tan Mom Music Video.
So bad that it's…well, it's just that bad.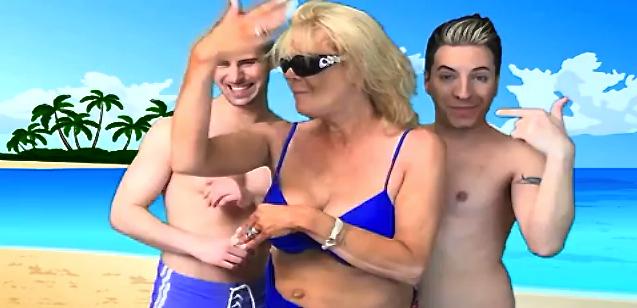 Done on a green screen budget of about $27 and change, the video is everything that you could ask for from the woman who refuses to stay out of the damaging rays of the hot sun…or our collective consciousness…for more than one day.
Clearly, Patricia is better at baby oil spritzing than she is at sit ups and lip synching, since the whole musical extravaganza is basically 3 minutes of your life that you will never get back again.
Not to mention a sun parched tongue from your mouth hanging open in disbelief the entire time.  She even mentions something about her goodies getting brown.
Yeah.  That happens.
So moisturize, and enjoy.
At least that way, when you burn your retinas within the first 20 seconds, your skin will still be baby soft for the upcoming beach season.
And one last word of warning:
Don't go in the water, or watch this, until at least a half hour after you've eaten.
It's Tan Mom, Bitch.