Or I could just snap her neck right now and settle this whole solo thing before we even order lunch.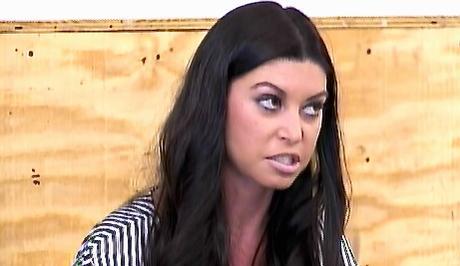 It's 200 degrees out, I'm pregnant and I'm sitting on untreated plywood. You really want to start with me again today?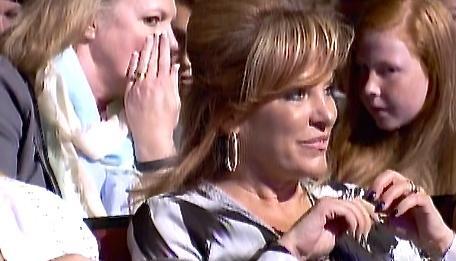 Psssst. Can you tell who's dancing right now? I can't see a damn thing behind this big a** Bump-It.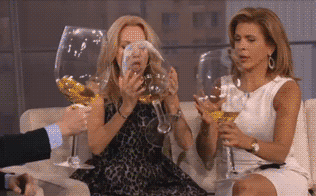 "Nationals."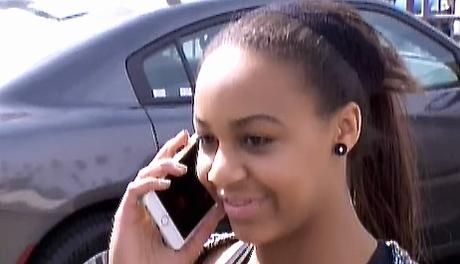 Yeah, Hi. I need to know how to stop a guy from posting photos of my dance teacher in her bra.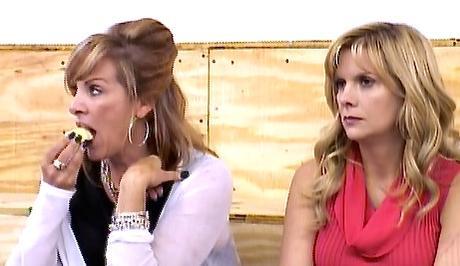 How 'bout you save some room for the cake? I'm not going to Costco if you're not gonna eat it.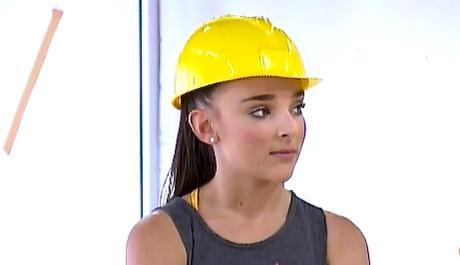 Seeing my Mother do a cartwheel in a skirt on national TV. Guess I can check another one off my Bucket List.
Who knew?
Nationals are coming up again.  And in two weeks, apparently.
Or at least that's what I gathered from the latest episode of Dance Moms, because everyone was sure talking about it a lot.  And I mean…a lot.
Which I guess means it's a pretty big deal.  So let's not waste any valuable time.  Just grab your high-end designer dance bag, stenciled ALDC logo Drinking Game shot glass (…or plastic Asia Monet Ray sippy cup if you're under 21…) and some form of protective chapeau in case you bump your head and let's get this party started, shall we?
It's The Road To Nationals.
You know the rules by now.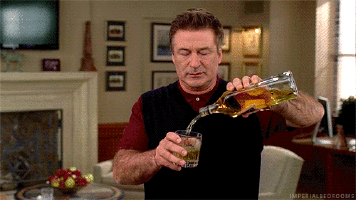 As all the Moms and Kids wandered into at a vaguely familiar back alley location, it was clear that this was going to be a week of change and progress for all our temporarily displaced Pittsburghians.
You heard me.  Actual progress.
Most notably, the arrival of the Official ALDCLA 1-800-Got-Junk? Dumpster, which signified that Abby Lee Miller's first step towards World Dance Domination was now one trash receptacle closer to becoming a reality.
It's true.  Somebody was actually throwing stuff out.  Which meant that the new LA studio was real.  And almost completed!  Good job, Bob.  Took you long enough.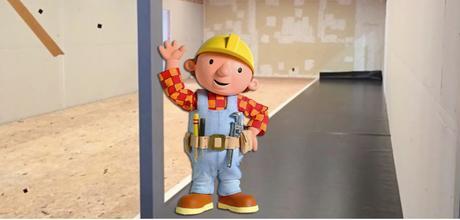 I've never seen so many people so excited to see a dumpster since that episode of CSI:Miami where they found all the missing bodies that were supposed to have been eaten alive by swamp alligators during Spring Break.
It was the Big Reveal.  The ALDCLA Studio was actually happening.
And now it was time to check it out.
Jill Vertes Fashion Watch:  My MomCrush did a cheerleading cartwheel in a skirt and somebody had to blur out her 1-800 like it was Melissa's mouth.  If I smoked, I would be outside behind that dumpster having a cigarette right now.  That will be all for today.
The girls went ba-zonkers when they saw the new studio, which really was pretty slick.  It had that light colored wood flooring you always see on the cover of Hamptons Magazine and brick walls painted the same color as Donald Trump's toilet.
Side note:  FYI for the Internet Gamers out there.  Wherever they are placed, walls made out of gold bricks immediately stop your enemy from spawning and can be used to build houses, castles, barricades and dance studios, I guess.
Hilarious, when you put it into Dance Moms context.  Right?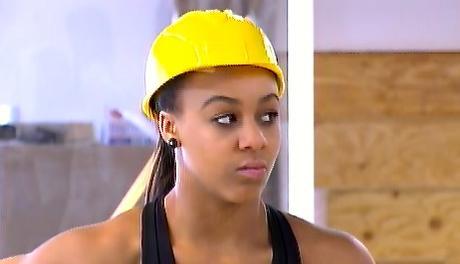 The Road To Nationals:  I can't keep up with this one any more.  This week it was Two Weeks To Nationals, which we'll just refer to as "2W2N" going forward, since there is no way I'm typing that whole sentence out every time one of these women says it.
Not happening.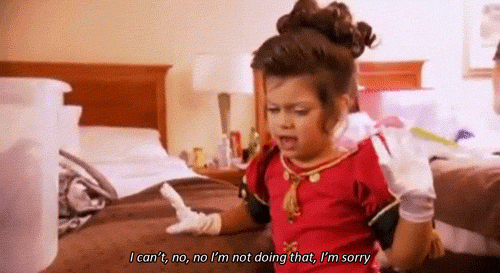 As the girls ran in circles strapping on yellow iParty hard hats, Melissa got a little touchy-feely with two of the construction guys for some reason.  
Sam
and
Chris
didn't seem to mind, tho, since they got free advertising for their flooring company.  You'd swear Mama Z thought this was her own new home being revealed on HGTV for the first time.
Am I wrong?  Dial it down, ma'am.  They already handed out the Emmys.
As for the ALDCLA, Abby announced that the goal was to have the new studio open and up and running in two weeks.
Just like Nationals…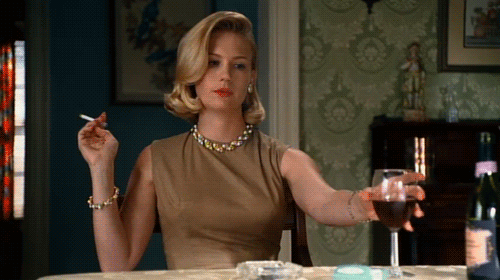 …which concerned Jill, because she knew how Abby gets when it comes to multi-tasking.
Abby's concern, on the other hand, was that none of her team had improved their technique since last year's final competition.  And how is that even possible?  Other goals?  Other interests?  Blinded by the lights of Hollywood?  Hmmm.
But that would have to wait until the Pyramid of Shame, where Kalani, JoJo and The Artist Formerly Known As Just Nia found themselves commiserating at the bottom, while Maddie and Kendall hung out somewhere in the middle.
Which meant that Mackenzie (…is she legit not MackZ anymore?…) made it to the top.  And that's about as quickly as Abby went through the lineup.  Game over.  Moving on.
This week, the gang was headed to Spokane, WA for another Sheer Talent Competition.
Kendall, who had beat out JoJo in last week's ALDC Battle For The Solo Cage Match, would be going up against Maddie this time for a spot at Nationals.  JoJo, as you will recall, had spaced out and forgotten her entire routine at the last competition, but it really doesn't matter because her Mom has the best SideEye on the show.
Srsly.  Jessalynn Siwa Hilarity Scale:  I'm afraid her eyeballs may stick like that some day.  She makes me snort.
Here she is giving SideEye while calling 911 on her imaginary cell phone: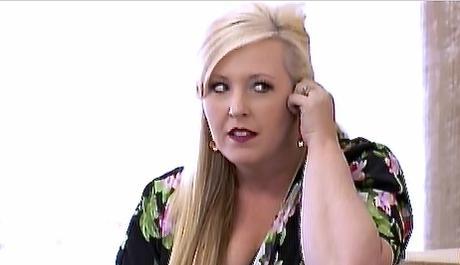 Love.
Mackenzie was also assigned a solo this week, entitled 'Bat S*** Crazy,' which made everyone laugh and get (bleeped) out.  Not sure how I feel about parents always swearing around their kids, but Mackenzie's face was so F***ing hilarious that everyone got a pass this week.  Her solo also had something to do with getting a spot at Nationals, but she wasn't going up against her sister, mainly because I can't do Dance Math.
The group routine was based on the movie Bridesmaids.  Figure it out.
With only two days to go before Sheer Talent, the girls were hard at work always being bridesmaids while the Moms sat around the perimeter wall on the same un-sanded plywood risers they use to display terra cotta plant pots in that seasonal part of Home Depot that you can never get to when it rains.  You see that set-up?
I realize the whole thing is still a work in progress, but you know how the Moms like to slide in and out of position without setting down their Starbucks and Sidekicks.  I hope Lifetime is footing the bill for everyone's tetanus shot, cuz that's gotta hurt.
NEWSFLASH:  Kira is pregnant!  With a baby.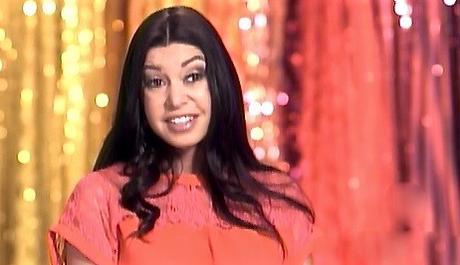 Pregnant!  But not married, as Melissa was quick to point out.  Or even engaged, as Melissa was quick to point out.  And maybe, but probably not (…or maybe yes…) living in Sin, as Melissa was also quick to point out.  I dunno.  But Kira was definitely pregnant.
Five months pregnant, actually.
And definitely staying cool in all the shade Melissa was throwing her way.
I love this show.  And Melissa.
Doctor's note:  Turns out that Kalani's Mom has had complications with her pregnancy, which would explain all the screaming and yelling and raging hormones during the last few Abby vs. Kira throw downs.  Like the one where this happened…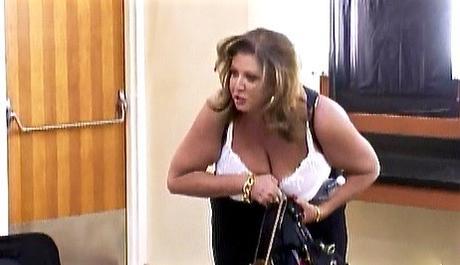 So to recap:  It's 2W2N.  And the 4W you've seen Abby in her ALDCDDD bra.
Dance Moms:  The Gift That Keeps On Giving.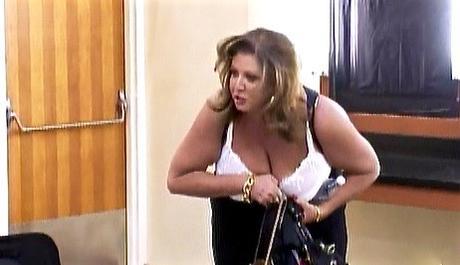 And Giving.
I'm done.  I swear.  At least until I mail out this year's holiday card, that is.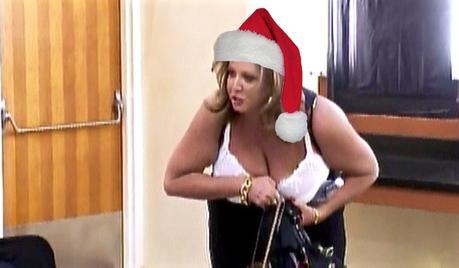 Now I'm done.
As Melissa, Abby and Jill planned out Kira's Baby Shower (…did we miss an episode or something, because didn't they all hate each other last week?…)  Holly and Nia Sioux received an absolutely Fabulous phone call from the Fabulous Mikey Minden who was off at some undisclosed location just being Fabulous.
Long story short…Mikey had just scheduled Nia's next music video shoot.  Abby tried to eavesdrop on the call.  JoJo was asked to be a back-up dancer.  Melissa and Jill seemed to be less than supportive, but I'm giving them the benefit of the doubt because party planning is a pretty stressful occupation when you're new in town and don't know a good cake shop.  And Mikey was Fabulous.
The next day, Mackenzie was having trouble being Bat S*** Crazy, which is pretty ironic given her surroundings.  So she cried.  And Abby called her a 10 year old baby.  And then Melissa got (bleeped) out again.  And then Mackenzie cried again.
Kendall's Radical Red Riding Hood Routine (…say that 10X fast…) involved a flying head scarf as a prop.  And you know how well this show does with props.  So you might as well just leave that one on the floor and work on your spins, honey.
Maddie, on the other hand, did NOT get a prop for this week's competition.  Which, according to my MomCrush, left zero room for error with the judges and pretty much guaranteed Sia's BFF a spot at Nationals.  Which were in two weeks.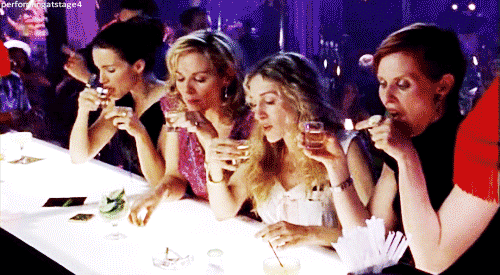 Side note:  The Moms finally got a blanket to sit on.  Nobody said it, but you know it was Holly who made someone go get one at Bed, Bath & Beyond.  It would be one thing if she was still wearing pull-on principal pants, but now that Dr. Beyoncé is a fashionista…Girl, pleez.  Protect that investment.
Side note Two:  Holly does NOT carry around an afro wig in her purse.  Never has.  Never will.  That debate was finally cleared up once and for all during this week's bonus #ThrowbackTuesday Holly & Nia Variety Hour which aired immediately after the regularly scheduled episode.
Not that anyone other than Abby ever thought she did, of course.  But have you seen the size of that Louis bag?  Mama's got something good in there.  You just know it.
And then Abby noted that it was only 2W2N.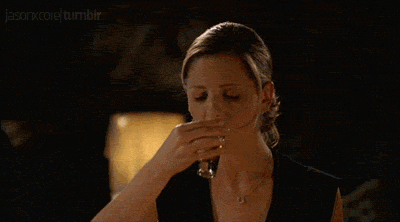 Finally, it was Showtime!
Aside from winning First Place, everyone's biggest concern this time around was finding a cake table for Kira's impromptu baby shower.  And maybe finding Kira, who was MIA as the bus pulled up to the curb.
According to Kalani, her Mom was headed to the hospital.  Just as a precaution.  For some pregnant lady stuff.
Did I forget to mention that Kendall only got a little red head scarf for a prop but Maddie got an elaborate Cirque du Soleil costume that did everything but light up and blow fireworks for her solo routine?  I may have forgotten since I almost didn't notice.
But Jill noticed.  Oh, yeah.  She noticed.
Right before Abby announced that it was only 2W2N.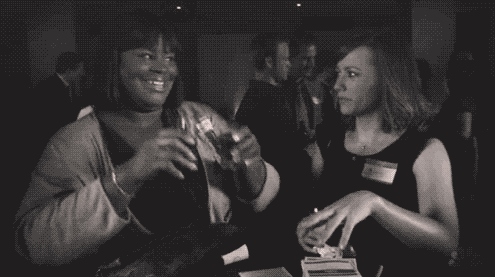 Mackenzie was first out on stage.  Second, actually.  Her music started before she got there.  Not sure how that happened.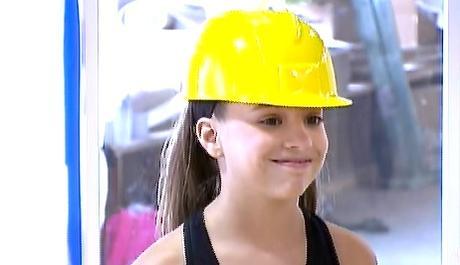 At first she was kinda cute with her little
Halloween
BatEars and BatTumble shtick that she does every week, but then all of the sudden she got all like…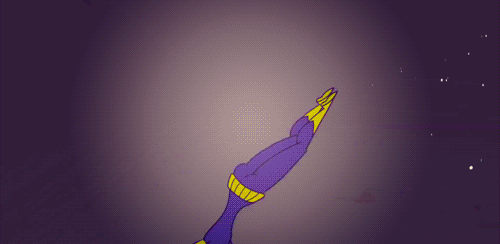 …and it went from being just plain BatS***Crazy to pretty BatCool.
Side note:  Did we ever figure out what happened to that one missing judge?  Did you see the #EmptyChair that stayed #Empty throughout the entire competition?
That was #Random.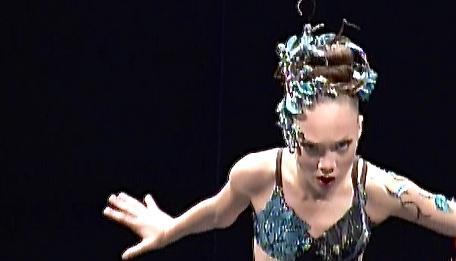 Maddie followed with her Living Oak Tree Dance and then Kendall rocked her RRRHRoutine until she dropped her scarf on the floor, just like I said she would.
Props.  Go figure.
And then Kira showed up, so I guess her pregnant lady stuff wasn't too serious after all.
Unless she knew there was gonna be cake, I mean.  Because if I knew there was cake involved, I'd drag my IV Drip against traffic, straight up Hollywood & Vine just to get me a slice.  But maybe that's just me.
The last ALDC performance was the group dance, which they nailed.  If you're getting tired of The Road To Nationals Drinking Game, we could probably change it to the Mackenzie In Pigtails Again Drinking Game if you'd prefer.
Because that needs to stop immediately.
I'm serious.  Pigtails and Ugg Boots.  Just stop.  I'm not even joking anymore.
Side note:  At some point in the show, Nia made this face.  Which was hilarious.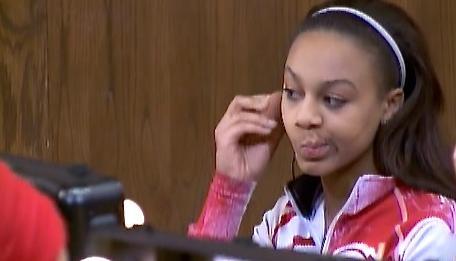 I swear.  I don't know where she gets that sassy attitude.
As for the Awards:  Mackenzie took First Place in the
I'm Not A Baby Anymore
category.
Maddie took First Place in the other one, followed by Kendall in Second Place.  And the Bridesmaids swiped First Place right out from under everyone else.  Pretty much a clean sweep.
Which totally called for cake.  And the cutest little ALDC onesie evah.  Kira definitely hauled in some quality goods at her backstage baby shower.
She even got in a food fight with the girls.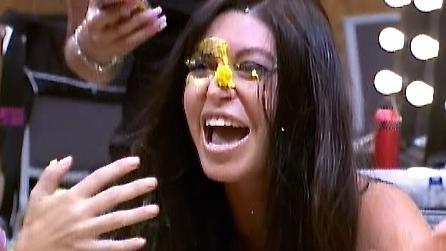 But the fun was short lived.  All of the sudden everyone started arguing about who was going home and who was staying in California and how Melissa could possibly have two different departure dates for the same Hawaiian vacation.  I'm not even sure what that was all about, since I'm too poor to ever go to Hawaii.
Everyone was talking at once and it gave me anxiety.
And then it was over.
That fast.  Just like that.
2W2N, people.
Count 'em.