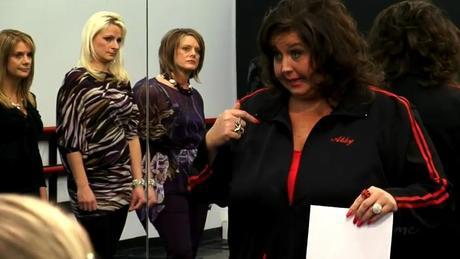 Remember…there's no "I" in TEAM. But there's a "MEAT" which gives me the munchies.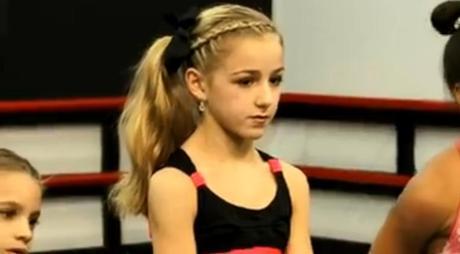 Seriously? The bottom row? This stinks worse than that Beef Jerky onesie, bitch.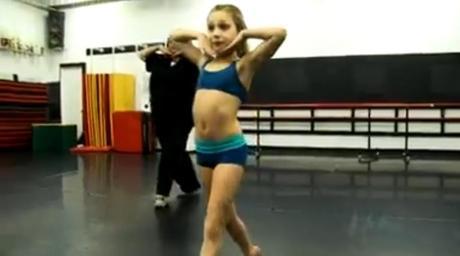 Haters gonna be hating. Don't diss the Maddie Show.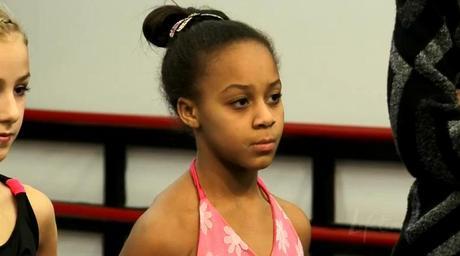 I'm about to unleash some mad serious Beyoncé on these chicks, for realz.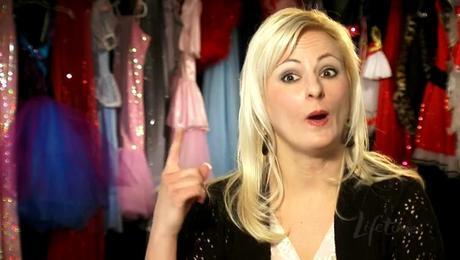 Look up there. Not one Candy Apple. That alone is way better than a nose job, thank you.
Admit it.  It's ok.
Who wouldn't want a little nip & tuck? Nothing major.  Just a little sumthin sumthin to take a few years off the old face after years of hard living, bad choices and too much Reality TV.
Like those forehead creases you got from your eyes bugging out during two seasons of Dance Moms.
Or those jowly, marionette lines you got from your jaw hanging open for a solid hour each week.
Or those annoying "11″ lines between your eyebrows you got from squinting to make certain that the girls were actually wearing something up there during that scandalous Topless Showgirls episode, may it forever Rest In Peace.
You get my drift.
Luckily for you, this week was your chance to live vicariously through the Abby Lee Miller Dance Company as they shimmied and sashayed their way through a plastic surgery group number that would have made any Beverly Hills Housewife proud.
As Abby continued to push the girls to dance longer, harder and tighter for the upcoming Energy Dance Competition, we learned way more than we needed to about stress fractures, surgical procedures and Kelly's maternally drained upper body.
But, as always, the party couldn't start until the Pyramid of Shame was revealed.
This time around the Seriously, What Kind Of Tape Do They Use On Maddie's Picture Because I Don't Think They Could Pull It Off The Top If They Had To Pyramid was a bit of a downer for some of the girls.
Poor Chloe and her little eyes were stuck on the bottom row.  I know, right?
Chloe nailed her stuff last week, but Abby wanted more.  And more.  And then some more after that, which according to the rules in Abby's head, require Chloe sit this one out down in the basement.
Paige and her sassy, slightly too old for her head haircut was right there next to Chloe, as was Nia.
The same rules that got Chloe in the bottom applied to Paige, while Nia was there because she was a beat or two pokey in last week's trio.  She tried her gosh darnedest, but let's be honest…she was playing catch up a few times.
That, and the fact that Mom Holly still won't allow Abby to choreograph a Mr. Bojangles number each week.  She never says it, but I think Abby is still holding a grudge because Nia won't let her hair go all Dy-No-Mite afro. Give it a rest, Abby, before Al Sharpton shows up.
Second row was held down by Brooke and smiley Mackenzie.
Little MacNugget just needs to keep working on her dancing and her front teeth.  She is a crazy good gymnast, and boinks all around the stage with that fearlessness that tiny kids have until the first time they cut their head open.  Brooke just needs to do something with her neck besides use it as a breeding ground for hickies.
I'm sure her Mom was thrilled when Abby pointed that one out on national television.
Check the hits on Brooke's Facebook tonight.  They probably cut the JV football practice short so they could go home and get online.
Whether you've had Botox or not, there should have been no change in your facial muscles when Maddie was revealed on the top.  Every time she is on the upper deck I get confused as to whether I'm watching a repeat episode or not.  Wasn't she just there last time, too?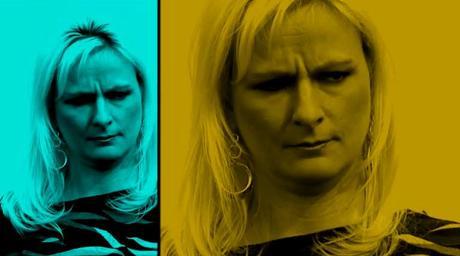 The Big News this time, since there always has to be Big News, was that a talent scout from the Joffrey Ballet was going to be in the audience during the upcoming competition.
(Insert weekly KidSpaz here.)
This meant that they had to all step up their game, because now they had to win trophies and impress an agent who could potentially yank one of them into instant stardom.
And what better way to impress than do two…count 'em…TWO trios and a group number about plastic surgery?  This announcement gave Christi a chance to squint and question the balance between the trios, and gave the rest of us the first of many chances to hear about Kelly's less than stellar boobs.
MacNugget, Paige & Nia were going to be competing against Chloe, Brooke & Maddie.
As for the experience and balance…one group had top tier Maddie, and the other had a 7 year old who can do major backflips until those Ohio cows from last week come home,  but only a little bit of 7 year old dancing.  Do the math.
I didn't squint as much on that one though, as I did when Kelly explained how breast feeding two girls could suck the air out of a balloon animal in under 30 seconds and leave it all withered up and stretchy.
When I came to and found I had slipped off the couch, I climbed back up and sure enough…Kelly was in the Mom Perch talking about her boobs again.
Luckily Christi interrupted her long enough to try out that new iPhone with the Siri to see how many hours it was to Michigan.  Honestly, if Kelly hadn't finally shut up about her small boobs and disproportionate bootay I would have started walking down the highway.  How many days would that take, iPhone genie?
And then a mini Diva hit the ground.  Poor little Nia took a face plant in the rehearsal studio and got a stress fracture in her mini Diva foot.  But she's a trooper.  Sasha Nia, bitches.
Maddie and Chloe were also assigned solos that would be performed in front of Mr. Joffrey at the competition.  While Chloe struggled in rehearsals, Maddie got 400% of Abby's attention and guidance.
Pick favorites, much?
When this was pointed out to Mom Melissa, it went about as well as you would expect.
Gah.  I'm losing track.  Can't talk about her personal life.  Can't talk about her engagement.  Can't talk about her booty call boyfriend.  Can't talk about her kids.  What's left?  Why are you even on this show, lady?
Abby was so impressed with what she could see of Maddie through her tunnel vision that she had the entire Senior Company Dancers come in and watch her routine.
It was kind of nice to actually see a few other dancers in the studio.  We knew all along that Lifetime couldn't keep the lights on with just the tuition checks from six kids and a few Jane Seymour movies, and we've only really seen one or two nameless Mom Heads accidentally pop up from the other side of the Perch Couch (…seriously…did the other off camera Moms have to crawl around back there on all fours if they didn't sign something?…) so it was a nice change of pace.
Granted, the senior kids looked like kids do when you make them all report to the gymnasium for an assembly on Prom Etiquette…but at least they showed.  And Maddie did her thing, and it was clear that she was getting priority seating, if you know what I mean.  But it's not her fault.  She's more level headed than most adults I know.  And that Jennifer Lopez hair stylist she hired is growing on me.  So props, Maddie.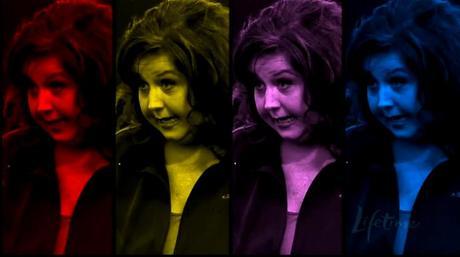 When the Moms kept needling Melissa about favoritism, she finally blew a nutty and ran out like TMZ paparazzi was stalking her.
Seriously.  Holding your coat up over your head to block the cameras?  You're a Dance Mom, not some coked out starlet leaving the Grove at 2am.  Chill pill.
According to Siri it was going to be a long ride, so everybody boarded the bus for Michigan and hit the road.
Melissa had dialed down the Hollywood drama a notch or two and decided to show up, and even brought a gift for Kelly.
It was a little black bra…because of that whole, you know, boob thing.  Don't make me relive that moment.
By the time they got to Michigan, the girls were starting to stress out about the Joffrey Guy.  Maddie and Chloe each had to learn three dances in record time, and most of the attention had gone to Maddie.  So everyone was a little on edge.  Even Abby's hair was more tightly wound.  Girlfriend is certainly getting her money's worth with those hot rollers.
Even Melissa was a little off her game as she stabbed Maddie with a pin.  That was good for a few tears, which probably came from pre-dance stress and not from the actual puncture wound.
Mr. Joffrey was seated in the audience.
He definitely was not what I expected, even though I didn't really have any expectations.
He was a lot less Kids from Fame than I thought he would be, and a whole lot more Wall Street.  That could have just been due to the fact that Lifetime ran that Dance Moms: Miami promo every 90 seconds, and I was getting so used to that So You Think You Can Dance guy being all Faaabulous and everything that it clouded my judgment.
Whatever.  The point is he was there.  In a tie like the guy at my bank wears.
Maddie did her solo and it was great.  Abby said you could hear a pin drop in the audience.  Or you would have I guess, if it wasn't still lodged in Maddie's hip.
Thanks, Mom.  Next time watch what you're doing, or learn how to sew.  Pay attention…or can we not talk about that, either?
Both trios were nifty.  MacNugget bazoinked all over the place as per usual.  Nia got her groove back, even with the stress fracture.  Brooke even smiled, I think.  The lights were so bright it kind of blurred out any hickies she may have been sporting.
Poor Chloe choked on her solo and forgot a chunk of it, which Abby was more than happy to point out later in the Green Room.  Abby also managed to spin that blooper into a bad flashback for Nia who had forgotten her own stuff a few weeks earlier.
The plastic surgery group number was the highlight.  With their faces all marked up with Sharpies with those dotted lines that you always see on tenderloin cut pictures at the butcher shop, the girls busted out their best Nip,Tuck & Roll.  The audience seemed to be digging it, but they didn't win.
This must have been a pretty fancy competition, because they had a drum roll before each prize was given.  Michigan knows how to throw a party.
Maddie won.  Brooke's trio won.  Chloe didn't.  The other trio didn't.
Abby used the whole thing as a learning experience to force feed teamwork to the dancers.  Group numbers have to be as tight as a celebrity's face.
Finally, Mr. Ballet Bank of Joffrey came out back to meet the gang.  Next Friday they are having open auditions for their Summer Program.  Full scholarship for some lucky winners.
(Insert SECOND KidSpaz of the week.  This one put us way over quota.)
The girls went full on gangstah dance as they jumped all over the room.  Abby even hoisted up tiny MacNugget like she was a laundry bag, and the poor thing looked like Pinocchio did right before the whale swallowed him up.
Everyone was hyper happy, but I'm not gonna lie…I missed my Jill poof.  And there was definitely not enough Candy Apple drama for my tastes.
I don't know if Michigan was ready for that bad a** red haired Mom, so to prevent rioting in the streets Chaos Cathy and her League of Tupperware Vixens must have chosen to stay home for the safety of glitter eyed Vivi-Anne and that Justice scamp.
But it looks like everyone will be back next week to kick some serious Joffrey butt.
I'm gonna need an extra shot of Restylane to get through that one.