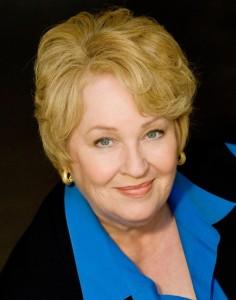 Learn all about Hoyt's Mama, Dale Raoul when she is interviewed tomorrow, November 2, 2012 at 7p.m. on Media Nite Radio.
Before True Blood, Dale worked in a myriad of stage, film, and television productions such as films, The Mexican with Julia Roberts and Brad Pitt, The Lawnmower Man with 007 Pierce Brosnan, primetime television, ABC's The Middle,HBO's Six Feet Under, NYPD Blue, etc. Dale is currently filming the drama,Untold due out in 2013.
In addition to her other acting jobs, Dale has also been portraying  the role of  Sylvia Sterling in Scandal Crest, a new improvised soap opera TV series from the World famous ACME Theater in Hollywood, CA.
You can catch Dale in the next installment of Scandal Crest on Nov. 16 at ACME.
Click here to listen at 7pm on November 2. You can call in to ask a question of Dale during her interview by dialing -  (914) 338-1671.
source:  facebook.com/DaleRaoul