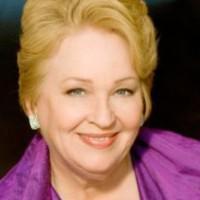 True Blood's Dale Raoul will appear in celebrity benefit performances of the Vagina Monologues directed and produced by Sheena Metal. The performances start May 8, and continue on May 9 and 10. All the proceeds from the performances will benefit a great childrens' charity, Protect.org and are sponsored by LA Talk Radio and the Sheena Metal Experience.
Dale Raoul will appear in the charity production on Tuesday May 10th with a cast of amazing actresses.
See who else is appearing and on which day, by clicking here.
If you're in LA, you are welcome to attend!

To buy tickets by click here.
when: May, 8, 9, 10, 2011
where: The Complete Actors Place Theater, 13752 Ventura Blvd, Sherman Oaks, CA 91423-3067. Visit their web site: completeactorsplace.com
V-Day is a global activist movement to end violence against women and girls that raises funds and awareness through benefit productions of Playwright/Founder Eve Ensler's award winning play The Vagina Monologues and other artistic works.In 2010, over 5400 V-Day benefit events took place produced by volunteer activists in the U.S. and around the world, educating millions of people about the reality of violence against women and girls. To date, the V-Day movement has raised over $75 million and educated millions about the issue of violence against women and the efforts to end it, crafted international educational, media and PSA campaigns, launched the Karama program in the Middle East, reopened shelters, and funded over 12,000 community-based anti-violence programs and safe houses in Democratic Republic Of Congo, Haiti, Kenya, South Dakota, Egypt and Iraq. In 2001, V-Day was named one of Worth Magazine's "100 Best Charities," in 2006 one of Marie Claire Magazine's Top Ten Charities, and in 2010 was named as one of the Top-Rated organizations on GreatNonprofits. In twelve years, the V-Day movement has reached over 300 million people.
source: vdayvalley