As we pull into the sandy haze, and the city of Dakar, Senegal emerges, the first thought that crosses my mind is: My goodness, who on earth put this here?
We're in the Sahara, geographically spoken, but Dakar is a handsome metropolis with high rises galore and the obvious regalia of bustling international trading grounds. We're not the only ones here; the anchorage is crammed with ships waiting to be hailed in. We see lot after lot of brand new cars, containers, steel in massive rolls. There's even a cruise ship tied up: the Corinthian II.
Directly off the coast lies a pretty island. The buildings are old and majestic. Only later we learn that this is a place of atrocity and horror. Ile de Goree was once a holding house for slaves. While the owner and his family dined upstairs, up to 200 people were kept in tiny cells down below. Guards could have an unchecked go at whatever poor sap was taken there, along with his wife and children. It's a museum now. Fortunately for all of us, there's no time to go ashore. Ludin's tender sensibilities won't take another blow, I'm sure.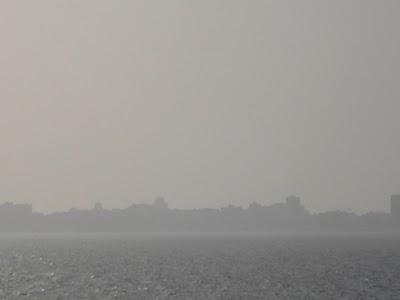 Dakar, Senegal in the sandy haze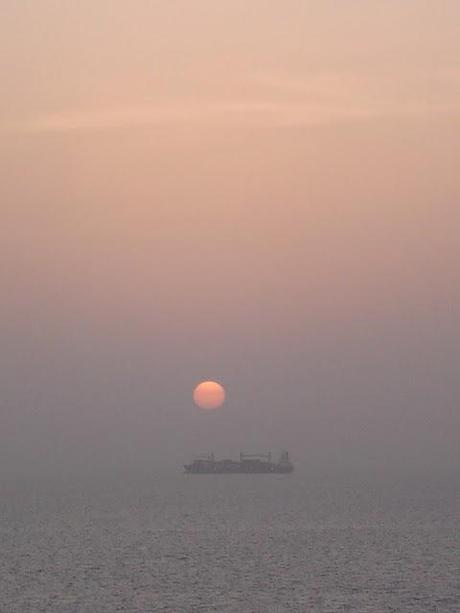 Sunrise over a ship at the anchorage of Dakar, Senegal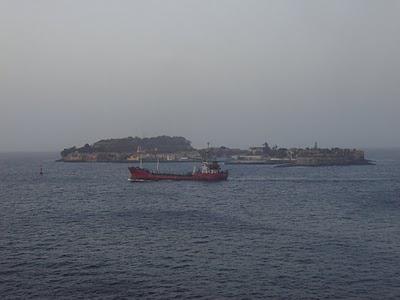 Ile de Goree, off the coast of Dakar, Senegal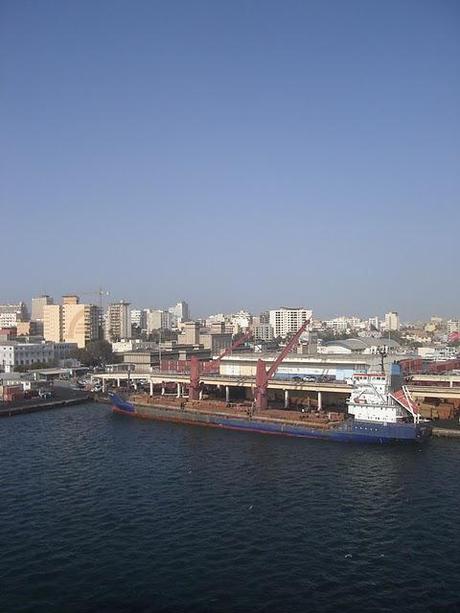 Dakar, Senegal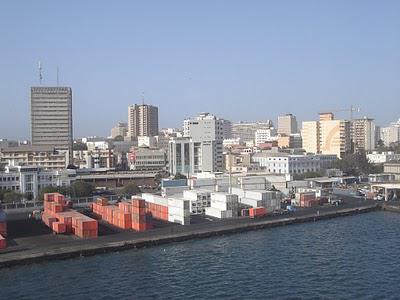 Dakar, Senegal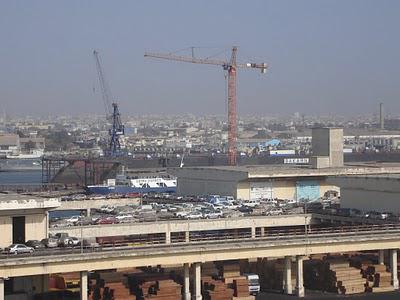 Dakar, Senegal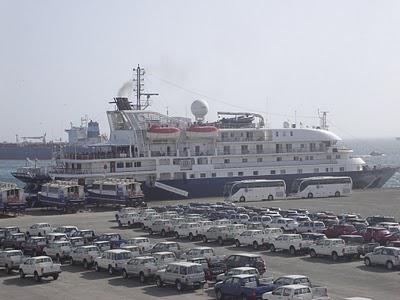 The Corinthian II docked in Dakar, Senegal