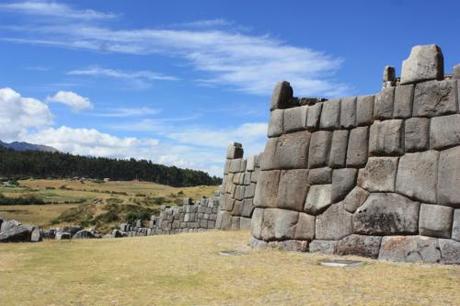 This Incan site overlooks Cusco, Peru.
Sacsayhuamán may well be the first Incan site you see, if you fly into Cusco. It sits on a hill overlooking Cusco. If you're in the mood to stretch your legs and aren't too queasy from the elevation (Cusco, 11,200ft), it's  not too difficult a walk from the city center.  You can use the Cristo Blanco (huge white Jesus), which shares the same hill, as a navigational reference.
The Incans were the master masons. These stone walls were made without mortar. Yes, those irregularly shaped blocks sit perfectly on each other and have for hundreds of years.  The one thing that Sacsayhuamán has that other sites don't is a naturally occurring fun park of slides. One can also traverse a pitch black cave, and get spectacular overview shots of the city.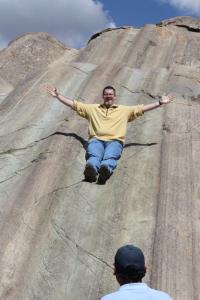 Naturally occurring slides