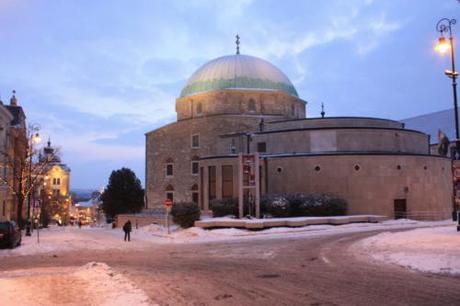 Taken December 31, 2014 in Pécs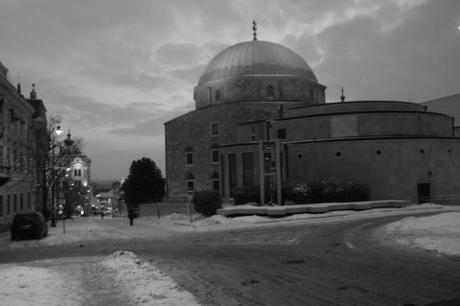 I'm back from Hungary with a load of photos to share. Here's the first installment.
This building is also–and currently–known as the Downtown Church of the Blessed Virgin Mary, and in the intervening period was known as St. Bartholomew's Church. It's located on Széchenyi Tér in downtown Pécs. It was built as a mosque in the latter half of the 16th century under Ottoman control, but was converted to a Roman Catholic Church when the Turks were defeated. There are several such re-purposed mosques in the area, but this one has been said to be the best example of Turkish architecture in Hungary.
By B Gourley
in
photographs, pictures, travel, Tourism, Photos, history, Hungary
on
January 5, 2015
.