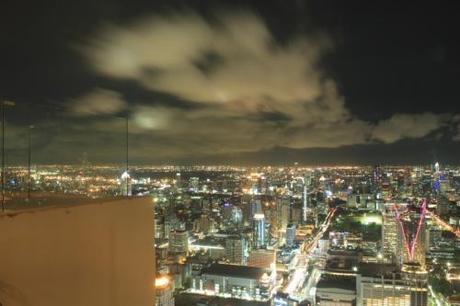 Taken on September 10, 2014 from the Baiyoke Sky Hotel.
The Baiyoke Sky Hotel is Thailand's Tallest Building. For about 650 Baht (+ beverage costs) [i.e. $20 USD] you can eat at from a vast buffet and then go up to the revolving observation deck for panoramic views of Bangkok.
By B Gourley
in
City, photographs, Photos, pictures, Thailand, Tourism, travel
on
September 19, 2014
.