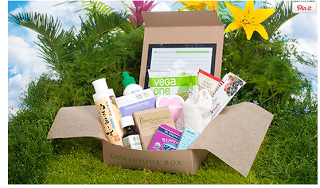 Plum District is offering a great deal on the Conscious Box today- you can get a 3 month subscription for only $29 ($57 value)! Each Conscious Box includes a variety of 10-15 new products so you can  discover organic snacks, green cleaning solutions, non-toxic beauty supplies, and more!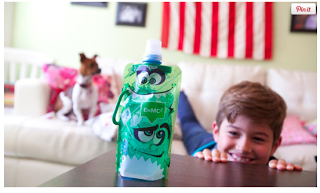 Also on Plum District today is a $40 voucher to Vapur for only $20! Vapur offers convenient water bottles with a splash of personality all-in-one. They have so many stylish options for every occasion. You can run with them, throw them in kids' lunches or store them in the car. Vapur reusable water bottles hold between .4 liters to 1liter of liquid, so you can squeeze it, freeze it, quench it and pack it for a refreshing relief! Vapur Anti-Bottles are ultra-durable, freezable, dishwasher-safe and BPA-free.


My Habit is having an awesome sale today on Maya Organic Toys. Their toys are made of Hale wood that is not treated chemically and finished with a natural resin. Check out all the toys being offered in the sale here!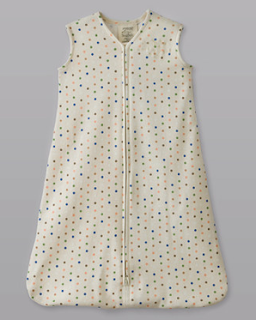 On Zulily today you can get an organic Halo sleepsack for only $16.99. Organic options are available in pink, teacup, polka-dot, cowboy.

Another great deal on Zulily is for Hip Peas hair-care products which are marked down 40%!
Hip Peas products are free of harsh chemicals, parabens and sulfates and never tested on animals.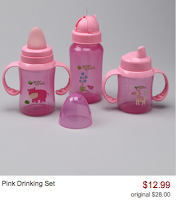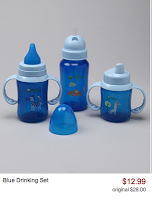 Various Green Sprouts products are also on sale at Zulily. I found the above drinking sets for only $12.99 (reg $28)! Check out the full sale here!