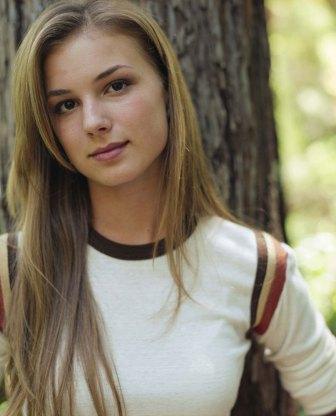 What's up everyone? I trust you enjoyed Superbowl weekend? I celebrated by watching a couple of De Palma movies, and Independence Day (with a commentary track from the fine gents at Filmsack). I turned the game on just in time to see San Francisco almost do something cool and then not. Meh, I'm a hockey fan.
Since I'm Canadian, I didn't get the benefit of seeing the Superbowl commercials, which as we know is half the point of tuning in. No biggie, since all the ads get posted online these days anyway. There were a bunch of movie trailers in the mix, but I'm not gonna get into those here. If you missed anything, Film School Rejects has a good summary. It's almost all mass-appeal action stuff, so there's not a whole lot for me to say.
Fortunately, I have a whole different batch of trailers to discuss!
First though, a couple of quick updates on some other things. In a previous bulletin, I mentioned the shortlist to play Sharon Carter in the upcoming Captain America sequel. Well, throw that list away! The part has reportedly been cast, and it's going to Emily VanCamp (that's her above). I'm not familiar with her work, but she's done a ton of TV (Revenge, Brothers & Sisters, and Everwood). She's also Canadian, so that makes her awesome by default. Beyond that I can't tell you much.
On the awards front, Ben Affleck won the Director's Guild Award for best director on Saturday, further cementing Argo's position as the front-runner for a Best Picture Oscar. Rian Johnson also picked up an award for TV, specifically a Breaking Bad episode he directed ("Fifty-One"). Good reminder for me to start watching that show again; I'm way behind. And his earlier episode ("The Fly") was one of my favourites too…
At the urging of my sometime co-host Matthew Burt, I started watching Netflix's new series House Of Cards. I shouldn't have needed the prodding, really. Political thriller? Me likey. Starring Kevin Spacey and Robin Wright? Me likey. Directed by David Fincher? Me really likey. In theory, anyway. In practice? Well… I'll save further comment for later, but I have to say between House Of Cards and The Newsroom, I'm a bit tired of the "lowly blogger who longs to break real news" character. And I'm far from being a journalism expert, but the way they portray certain things on these shows is far from realistic. I know, I know, you're thinking, "You mean I can't believe everything I see on TV?!" Yes, it's true. I'm sorry to be the one to break it to you. The show is still fun so far though (I'm only two episodes in).
Alright, enough about all that. Let's talk about trailers.
Community Season 4

I know I've talked about the show on the podcast a bunch, but I don't think I've mentioned Community much here in the news posts. In short, it's an awesome show and you should watch it. It follows the misadventures of a study group at a community college: Jeff, a lawyer who actually didn't have a law degree and is now trying to get one, Britta, an anarchist/activist/poser, Shirley, a single Christian mom with a 'tude, Annie, an overachiever who got addicted to Adderall while studying for finals and had a breakdown, Troy, a former high school jock who dislocated both shoulders doing a keg flip, Abed, a guy obsessed with pop culture and movies, and Pierce, a millionaire who attends college due to boredom.
The show has a great mixture of humour and heart, but it's best known for two things: 1) hilarious parodies of well-established genres (westerns, zombie invasions, Law & Order, Christmas specials, clip shows, etc.) and 2) being the best show on TV with the worst ratings.
The show's underachieving ways as far as ratings go is a concern for fans, but there are bigger worries. If you haven't been following the behind-the-scenes shenanigans, Chevy Chase, who plays Pierce, quit the show midway through the upcoming fourth season. And the show's creator, Dan Harmon, was fired as showrunner. And the season will be a short one, only 13 episodes.
All that being said, I still like all the actors involved in the show, so hopefully even without the crazy mind of Dan Harmon overseeing things, it'll still be okay. And if it sucks, at least we'll have three awesome seasons to look back on. Community's fourth season premieres this Thursday at 8pm. I'll be watching, with great trepidation.
Byzantium

I've known about this movie for quite awhile now, owing mostly to my liking for its star, Saoirse Ronan, who was incredible in 2011′s Hanna. That, and I always mix up Neil Jordan (this film's director) with Neil Marshall (another, better director). That's not to say Neil Jordan is bad, mind you. He directed Interview With The Vampire way back when, and more recently he's been writing/directing episodes of The Borgias, which I hear great things about. But Neil Marshall wrote and directed The Descent, so he wins automatically. Anyway, beside the point…
So Byzantium. Obviously, Jordan's returning to familiar ground with the vampire thing. See what I did there? "Familiar" ground? Vampires? … I'll stop now. On one level, I'm looking forward to this film as the return of "real" vampires to the big screen. And when I say "real," I mean the non-Twilight, non-sparkly kind. But the early reviews out of TIFF (where the film premiered last year) aren't looking great. The movie makes liberal use of flashbacks (which kinda makes sense since the story spans centuries), but one review I read said that each time they cut away from the present it basically stops the movie dead. So that's a concern.
I hope the script is better than some of these early reviews are indicating, because there are a lot of talented people onboard for this one. On the acting side, beyond Ronan you've got Gemma Arterton and Johnny Lee Miller, both of whom I like. The cinematography was done by Sean Bobbitt, who worked on Steve McQueen's films Hunger and Shame. And the score is from Javier Navarrete, who seems like a good choice for this kind of creepy, gothic subject (he's worked with Guillermo del Toro on movies like Pan's Labyrinth and The Devil's Backbone). I hope their efforts don't go to waste, because the potential for something cool and creepy is certainly present. There's no release date for this one yet.
Like Someone In Love

There was an earlier trailer for this one, and this new one is almost as cryptic as that. Buy hey, at least there's dialogue this time around. Still, things are quite murky. You get more plot from the critics' pullquotes than the actual trailer itself, which is a bit odd. "Willful mistaken identity"? I'm… not sure I follow. Abbas Kiarostami is the director here, and this movie seems quite reminiscent of his last one, Certified Copy, which was basically one long philosophical conversation between two characters. I enjoyed that movie quite a bit once I got on its wavelength, so I'll be keeping an eye out for Like Someone In Love. Not entirely sure when it's coming out.
That's all for today, folks. Seeya next time!