CVS Pharmacy, the retail division of CVS Health (NYSE: CVS), today announced significant progress toward the goal of full transparency for all of its beauty imagery by the end of 2020 and its efforts to create new industry standards for post-production alterations of beauty imagery.
Just one year after the Company made the commitment to create new standards for post-production alterations of beauty imagery, nearly 70 percent of beauty imagery in CVS Pharmacy locations nationwide will be CVS Beauty Mark compliant.
First announced in January 2018, the CVS Beauty Mark initiative was introduced to lead positive change around transparency in beauty in order to educate customers on the difference between authentic and digitally altered imagery.
At an event at the CVS Pharmacy in Times Square today, the Company revealed the first look at its updated beauty aisles and celebrated the leadership of the brand partners that joined in the effort over the past year to strive for transparency for beauty imagery.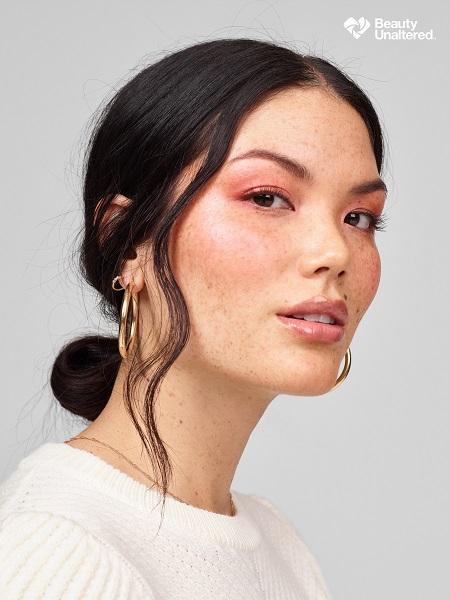 CVS Pharmacy New Beauty Aisles Reflecting Transparency and New Standards for Beauty Imagery
CVS Executives were joined by key brand partner executives at the event and by COVERGIRL Ayesha Curry, who appears digitally unaltered in a campaign image for COVERGIRL Outlast Lipstick.  Additionally, Neutrogena Brand Ambassador, Kerry Washington, and Revlon Brand Ambassador, Ashley Graham, as well as other influential brand ambassadors also appear digitally unaltered in their images as part of their respective new campaigns.
"As a purpose-led health care company as well as the second largest beauty retailer in the country, we want the millions of customers that visit CVS Pharmacy locations each day to see a more authentic and diverse representation of beauty," said Kevin Hourican, president of CVS Pharmacy.  "We applaud the brand partners that truly embraced this initiative and helped us in taking significant steps forward in our effort to change an industry standard that has an impact on the health and self-esteem of our mutual customers."
Brand partners throughout the beauty industry that have made the commitment to work together to reach the goal of full beauty imagery transparency by the end of 2020 include Neutrogena, COVERGIRL, Revlon, Olay, Almay, Aveeno, Rimmel, JOAH, L'Oreal, Maybelline, Unilever, Burt's Bees and  Physician's Formula.
These channels reach more than 100 million consumers each year. In addition, CVS Pharmacy has instituted a contractual requirement for all of its beauty influencer partners to create and share only imagery that has not been digitally altered and does not use social filters.
"From TV to social media to walking retail aisles searching for a beauty product, Americans, particularly young women, are influenced by media portraying an unrealistic representation of beauty, leading to negative feelings about their own appearance," said Dr. Tochi Iroku-Malize, a practicing family physician in Bay Shore, New York, and member of the American Academy of Family Physicians Board of Directors.
CVS Pharmacy New Beauty Aisles Reflecting Transparency and New Standards for Beauty Imagery
"Research shows that exposure to altered media is linked to poor self-image, and that dissatisfaction can lead to critical health concerns. Working to reduce altered imagery from beauty campaigns and addressing this issue at the point of purchase is a great first step to improve how young people feel about their appearance."