October is National Breast Cancer Awareness month – so add some pink to your wardrobe! Choose from dozens of breast cancer t-shirts in our shop and customize any design to make it more personal.
Here are five tips for customizing your breast cancer t-shirt this October.
If you have a loved one battling breast cancer include their name on your t-shirt. "I walk for Carol," or something along those lines. This really brings the message home.
If you're participating in a breast cancer awareness event, include the date and name of the event on your shirt
Browse our wide selection of clip-arts and design elements and personalize your shirt with significant images to you and your loved ones.
Add a photo, if you have a photo that means a lot to you upload it under the "image tab" in the design tool.
Get matching t-shirts for a group, each with a personalized message or image.
Customize any design by choosing the "Customize This Design" option toward the bottom of the product page.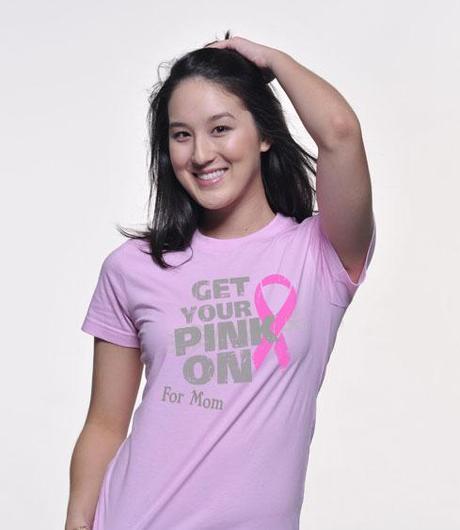 Have a memorable and meaningful Breast Cancer Awareness month with easy to customize t-shirts from Fibers.com!