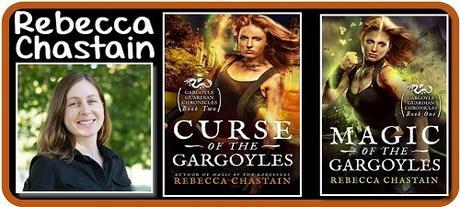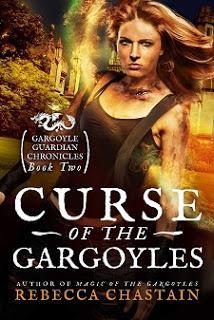 Mika was trying to save a gargoyle, not doom the world...
Mika Stillwater isn't known for her skills with combat magic. As a gargoyle healer, she spends her days mending broken appendages and curing illnesses in the living-quartz bodies of Terra Haven's gargoyles. But when a squad of the city's elite Federal Pentagon Defense warriors requests her assistance in freeing a gargoyle ensnared in a vicious invention, Mika jumps into the fray.
No one could have predicted that her involvement would ignite a chain reaction set to destroy the city, the world, and magic itself.
Brimming with epic magic and loveable gargoyles, Curse of the Gargoyles is the second story in the mesmerizing Gargoyle Guardian Chronicles trilogy. Fantasy fans young and old will delight in this highly original world and exciting, action-packed adventure.


MY REVIEW

4 STARS




Once again, imagination takes center stage in this second installment of this series.  Almost non-stop, break-neck action consumes the story as Mika, her adopted teenage gargoyles, and an elite team of the best magic wielders around try to fight against a wild, out of control, corrupt magic. 

Mika is still quite likable, but I did get tired of her whining that she is just a midlevel elementalist. She kept jumping in to protect the abused and innocent gargoyles from being painfully drained of power and life and her quick thinking kept the evil from spreading further.  It's obvious she is much more talented than she realizes herself.  It's time for her to get a more realistic view of herself.

Both books end logically and without cliffhangers but with enough questions and breadcrumbs scattered about that I can't wait to read the next book.

I also picked this book up through the Kindle Unlimited program and I am pleased to have read this choice story.




Reviewed by Laurie-J

-------------------------------------------

Don't miss the riveting adventure that starts it all: Magic of the Gargoyles!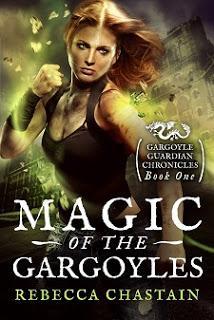 Mika Stillwater is a midlevel earth elemental with ambitions of becoming a quartz artisan, and her hard work is starting to get noticed. But when a panicked baby gargoyle bursts into her studio, insisting Mika is the only person she'll trust with her desperate mission, Mika's carefully constructed five-year plan is shattered.
Swept into the gritty criminal underworld of Terra Haven, Mika jeopardizes everything she's work so hard for as she attempts to save the baby gargoyle from the machinations of a monster—and to stay alive…
Magic of the Gargoyles can be found at:
Amazon, US: http://www.amazon.com/dp/B00NYISFXYAmazon, Everywhere: http://smarturl.it/MagicGargoyles
MY REVIEW
5 STARS
Magic of the Gargoyles is a captivating, imaginative romp that moves fast from start to finish. I enjoyed the descriptions of the gargoyles and loved Mika.  Her love of the work she does and her compassion for suffering gargoyles was brilliantly shown though the writing.  I loved this book and I rushed to read the second one in this series because of the fresh urban fantasy story creation and the outstanding writing.
I picked this book up through the Kindle Unlimited program and I really am glad I gave it a try.
Reviewed by Laurie-J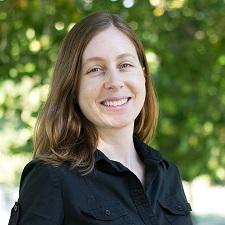 Rebecca Chastain's bio:
Rebecca Chastain is the international bestselling author of the Madison Fox, Illuminant Enforcer series and the Gargoyle Guardian Chronicles, among others works. She has found seven four-leaf clovers to date, won a purebred Arabian horse in a drawing, and once tamed a blackbird for a day. Writing stories designed to amuse and entertain has been her passion since she was eleven years old. She lives in Northern California with her wonderful husband and three bossy cats.
Here are a few places you can find Rebecca on the Internet:
Website: http://www.rebeccachastain.comNewsletter: http://www.rebeccachastain.com/fantasy-newsletter/Facebook: https://www.facebook.com/rebeccachastainnovelsTwitter: @Author_Rebecca or https://twitter.com/Author_RebeccaGoodreads: https://www.goodreads.com/author/show/5660379.Rebecca_Chastain


Enter the giveaway for a $25 Amazon gift card


a Rafflecopter giveaway