Hey everyone!Today I'm reviewing a new launch from Sunsilk ~ Natural Recharge Shampoo and Conditioner. I have been using this for the past 15 days and now its time for the review. Price : Rs 132 for 180 ml (shampoo), Rs 64 for 80 ml (conditioner)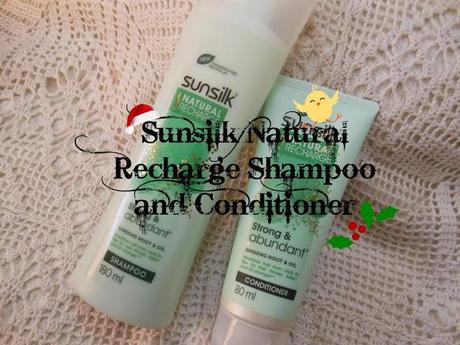 NEW! Sunsilk Natural Recharge Shampoo + Conditioner (Strong & Abundant)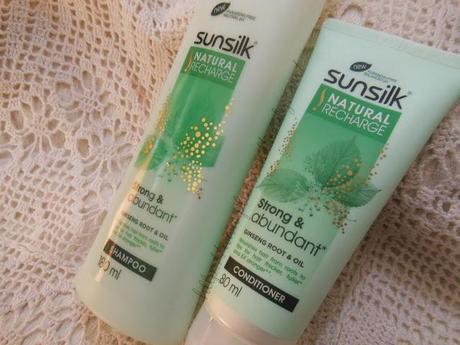 NEW! Sunsilk Natural Recharge Shampoo + Conditioner (Strong & Abundant)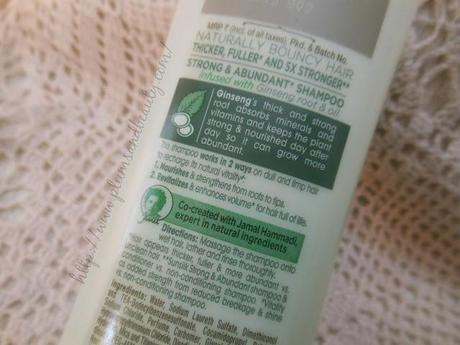 NEW! Sunsilk Natural Recharge Shampoo (Strong & Abundant)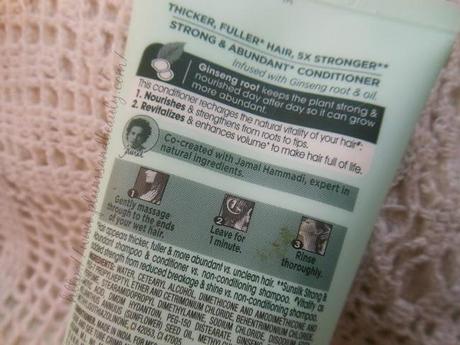 NEW! Sunsilk Natural Recharge Conditioner (Strong & Abundant)

 Ingredients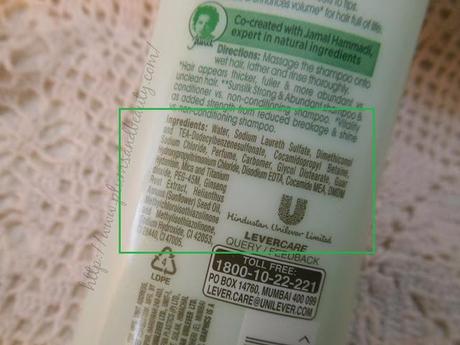 NEW! Sunsilk Natural Recharge Shampoo (Strong & Abundant)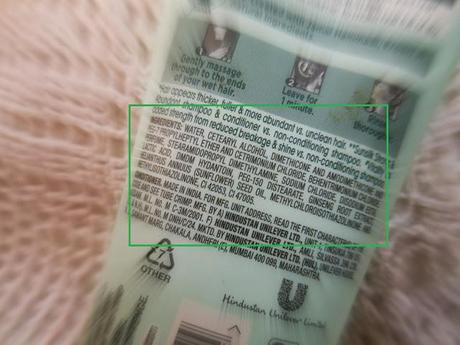 NEW! Sunsilk Natural Recharge Conditioner (Strong & Abundant)

Packaging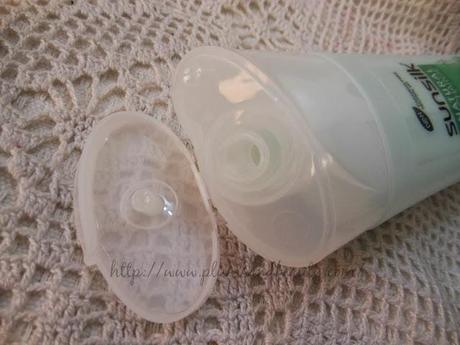 NEW! Sunsilk Natural Recharge Shampoo (Strong & Abundant)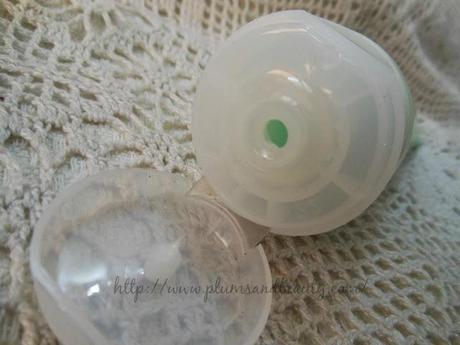 NEW! Sunsilk Natural Recharge Conditioner (Strong & Abundant)

What I like about Sunsilk Natural Recharge Shampoo & Conditioner
Packaging ~ Both the shampoo and conditioner comes in a sleek translucent white and moss green packaging with flip-top opening. I like the strong and fresh smell. The scent lingers on the hair till next day. The overall packaging is sturdy and hygienic.
Texture ~ The shampoo is very runny compared to conditioner. You need to be careful or would end up using with a huge dollop of product on your palm when you take it out. 
The shampoo cleanses well without drying the hair. It do nourishes and made my hair strong as claimed and my hair felt bouncy with less hair-fall.
The conditioner is very light on hair and works well taking care of the frizziness. This gives a instant dose of hydration to my hair making it more and more supple and bouncy with every wash. 
When used together, the shampoo and conditioner makes my hair soft, shiny, bouncy and stronger. Somehow, you do need a serum to manage your hair.
You just have to use a dollop of both the products, so a shampoo of 180 ml and conditioner of 80 ml goes a long way (about 2 months), if used thrice a week. 
Paraben free and Neutral pH
Availability ~ currently available in stores but haven't found them online yet.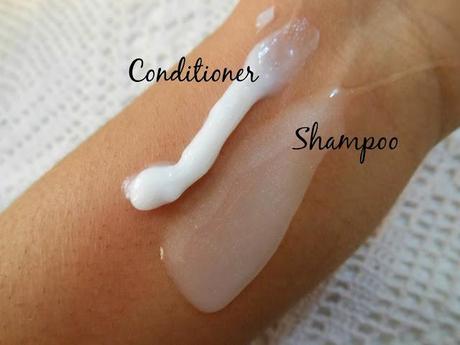 NEW! Sunsilk Natural Recharge Shampoo + Conditioner (Strong & Abundant)

Final VerdictSunsilk Natural Recharge Shampoo and Conditioner is a new launch from Sunsilk, thats Paraben-Free. Its infused  with Ginseng root and Oil nourish, strengthen  and revitalize hair from roots to tip. Both the shampoo and conditioner have impressed a lot. My hair is loving this products a lot these days. Priced at Rs 132 for 180 ml shampoo and Rs 64 for 80 ml conditioner is a must have. If you have dry/damaged hair that has been weakened by heat and harsh environment, you should give this a try to smoothen and strengthen your hair naturally. Highly recommended!


!