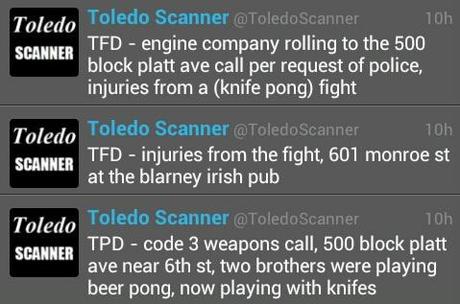 Last week, East Toledo held a meeting with some council people, complaining that they didn't feel like they were a part of the city.

Well, maybe it's because you never invite us over for knife pong.
Forget pin the tail on the donkey, Harry's 1st birthday party is going to feature knife pong!