CubeCraft is a Minecraft-inspired brand new building toy that consists of magnetic cubes, which lets you easily create geeky creations diagonally, horizontally and vertically without any snaps or pegs.
"In the past, the problem with magnetic artwork has always been how to deal with dual polarity or repellant sides. We solved this problem with eight rare-earth magnets compartmentalized inside each of the eight corners of a cube.  The magnets are free to rotate and reorient to external magnetism, which allow for multiple methods of building," said Jeremy Klepper, co-founder of CubeCraft.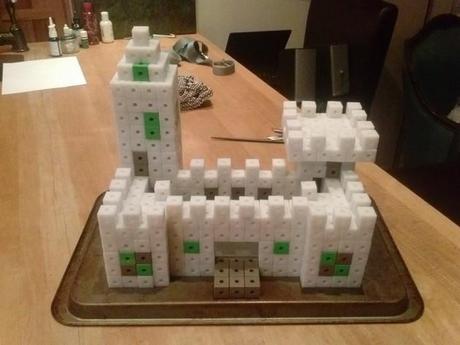 Read Also: 5 Totally Geeky Gift Ideas for This Valentine's Day

CubeCraft is a simple but a brilliant and a very flexible building toy that even kids can easily manage on their own. It's more like a simplified version of LEGO, and some would say this is even better because these magnetic cubes can bring your imagination to life.
The CubeCraft comes in various sets, offering different numbers of cubes. Head over to the CubeCraft Kickstarter page for more info. You can grab a set from there by backing up the project, starting at $27 USD.


(All images, trademarks shown on this post are the property of their respective owners)
Follow @nrjperera - Roshan Jerad Perera