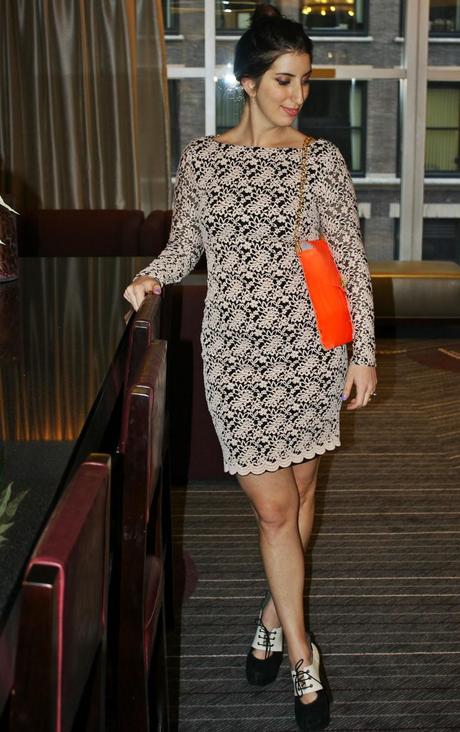 Here's my third
and final look from my day off with Crush Boutique at the Hyatt Regency in Boston, and it keeps getting better! For dinner at Avenue One, I rocked this Alice and Olivia long-sleeved stunner. It fits like a pair of flannel pajamas, but packs enough zhuzh to see me off for a night on the town. Yes, it's technically a bodycon - and what's "Day Off" about that? - but the black and white pattern is so dynamic and texture and structure are at once enhancing and forgiving, making it as easy to wear as it is to admire. Now that's design!
In keeping with the color scheme, I brought out my fiercest kicks - this pair of mega-high Mary Janes by Turkish designer Sezgi Besli.
But, as the saying goes, it's not always black and white, so I added a major flash of color with this traffic-cone orange bag.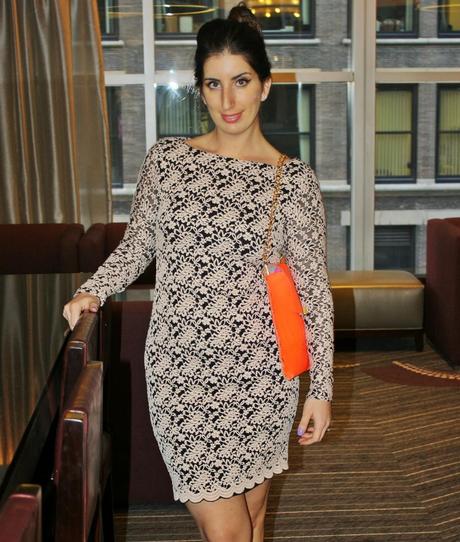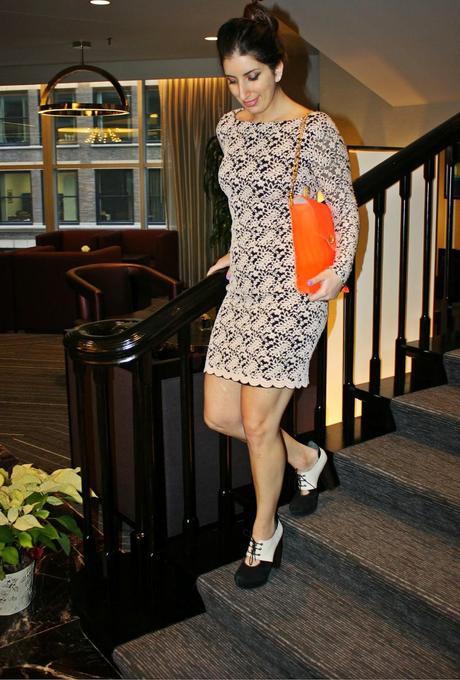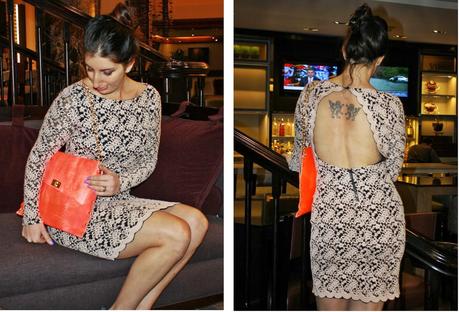 Dress, Alice and Olivia at Crush, $297 . Bag, $142 at Crush. Shoes, 2iki by Sezgi Besli. 
Oh yeah, and did I mention it's backless, to boot? Goodbye, Winter Doldrums! (And apparently, hello unintentional rattail...oops!)So what do you say, is Black, White and Orange the new Black, White and Red? Cheers,Renata