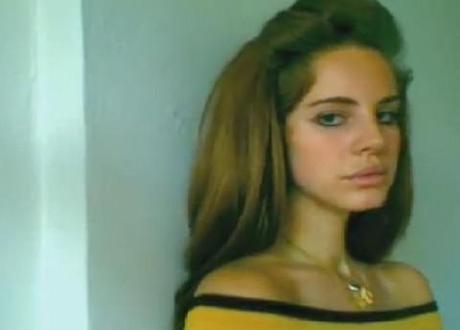 Lana Del Rey
'Video Games' singer Lana Del Rey has been dividing critics and music fans for months – all before her first album was actually released. LDR-haters were bolstered by her performance on Saturday Night Live, which was widely considered to be ear-splittingly bad.
But can long-anticipated debut Born To Die let the music do the talking, or is Del Rey in for another rough ride? The sales figures are promising: the album is the fastest-selling of 2012, reported Metro, and has sailed to the top of the UK chart. Now it's time to let those pesky critics have their say.
Great tunes, shame about the lyrics. "The best thing to do is ignore the lyrics; easy enough given how magnificently most of the melodies have been constructed," wrote Alexis Petridis in The Guardian. According to Petridis, Del Rey's lyrics are "incredibly heavy-handed in their attempts to convince you that Lana Del Rey is the doomed but devoted partner of a kind of Athena poster bad boy, all white vest, cheekbones and dangling ciggie" – and the singer's attempts at hip-hop slang aren't terribly convincing either. However, the songs themselves are "beautifully tuned pop music," said Petridis, "which is more than enough".
Expectations too high. "It would take a near miracle for 25-year-old singer-songwriter Lana Del Rey's debut album to meet expectations," wrote James Lachno in The Telegraph. However, Lachno praised Del Rey's vocals for adding "star quality." It's just a shame the album is so down-beat: "Inevitably, 51 minutes of melodrama becomes draining," said Lachno.
Hollywood glamour. Del Rey stands out from the pop starlet pack thanks to "her preoccupation with Hollywood archetypes of American femininity, and her ability to shape-shift between them," said Jaime Gill at the BBC. Gill pointed to the ambition behind Born to Die, arguing that the album is "more interesting than anything Adele is likely to write even by the time her inevitable 72 collection hits the shelves of the future."
Offensive? "What appeared intriguing and curiously attractive in the isolated case of the 'Video Games' single becomes, sustained over a longer duration, not just irritating but almost morally objectionable," wrote Andy Gill in The Independent. According to Gill, the problem with the album is the persona Del Rey adopts, which is "something more like a charmless, self-abasing sex-doll slithering for empty materialism." Gill argued that, with its emphasis on a debauched and depressing lifestyle, Born to Die is "effectively a fairy-tale princess fable for our degraded times."
Boring. "Given her chic image, it's a surprise how dull, dreary and pop-starved Born to Die is," said Rob Sheffield at Rolling Stone. Sheffield praised Del Rey's lyrics as the high spot of the album, but suggested the tunes needed more work: "Lyrics about the perils of seduction work better when attached to seductive tunes."