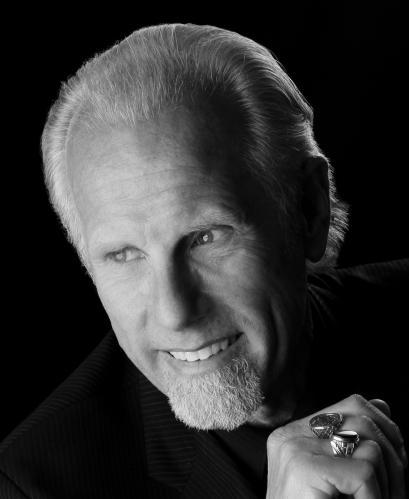 Saturday, June 28, 10 a.m. PDT, join DP Lyle and Jan Burke as they learn about the art and science of interrogation from renowned expert Paul Bishop, who will also tell us about his long and successful career as a detective with the Los Angeles Police Department, where he worked in the Anti-Terrorist Division and in the investigation of sex crimes.
BIO:  A thirty-five year veteran of the Los Angeles Police Department, Paul Bishop's career has included a three year tour with his department's Anti-Terrorist Division and over twenty-five years' experience in the investigation of sex crimes. His Special Assaults Units regularly produced the highest number of detective initiated arrests and highest crime clearance rates in the city. Twice honored as Detective of the Year, Paul also received the Quality and Productivity Commission Award from the City of Los Angeles.
As a nationally recognized interrogator, Paul starred as the lead interrogator and driving force behind the ABC TV reality show Take The Money And Run from producer Jerry Bruckheimer.  Based on his expertise in deception detection, he currently conducts interrogation seminars for law enforcement, military, and human resource organizations.
Paul has published twelve novels, including five in his L.A.P.D. Detective Fey Croaker series.  He has also written numerous scripts for episodic television and feature films. He currently writes and edits the Fight Card series of hardboiled boxing novels under the pseudonym Jack Tunney.
LISTEN: Link Goes Live 6-28-14
LINKS:
Paul Bishops' Blog: www.bishsbeat.blogspot.com
Fight Card Books: www.fightcardbooks.com
Paul Bishop on Twitter: @BishsBeat
The Los Angeles Police Department Website http://www.lapdonline.org
Take the Money and Run  http://www.tv.com/shows/take-the-money-and-run-2011/
How Police Interrogation Works: http://people.howstuffworks.com/police-interrogation.htm
Behind the Scenes of Take the Money and Run: http://bishsbeat.blogspot.com/2011/08/behind-scenes-take-money-and-run.html
Find Law: FAQs: Police Interrogations: http://criminal.findlaw.com/criminal-rights/faqs-police-interrogations.html
NPR: "Beyond Good Cop/Bad Cop: A Look at Real-Life Interrogations": http://www.npr.org/2013/12/05/248968150/beyond-good-cop-bad-cop-a-look-at-real-life-interrogations
TED Talks Video: Amy Cuddy: Your body language shapes who you are: http://www.ted.com/talks/amy_cuddy_your_body_language_shapes_who_you_are
Nonverbal Communication: Improving Nonverbal Skills & Reading Body Language: http://www.helpguide.org/mental/eq6_nonverbal_communication.htm
PLOS One: Richard Wiseman, et al: The Eyes Don't Have It: Lie Detection and Neuro-Linguistic Programming http://www.plosone.org/article/info%3Adoi%2F10.1371%2Fjournal.pone.0040259
Using Neuro-Linguistic Programming in the Interview Room (From FBI Law Enforcement Bulletin, August 2001) http://www.au.af.mil/au/awc/awcgate/fbi/nlp_interviewing.htm
The Police Chief Magazine: Perspective on Neurolinguistic Programming (December, 2011) http://www.policechiefmagazine.org/magazine/index.cfm?fuseaction=display_arch&article_id=2268&issue_id=122010
Ohio Alliance to End Sexual Violence: Karen Rich and Patrick Seffrin,  "Police Interviews of Sexual Assault Reports: Do Attitudes Matter?" http://www.oaesv.org/wp-content/uploads/2013/02/Police-Interviews-of-Sexual-Assault-Reports-Do-Attitudes-Matter.pdf