On Crime and Science Radio  Saturday, January 17th and 10 a.m. Pacific Time, DP Lyle and Jan Burke will welcome special guest criminal profiler Mark Safarik and discuss what makes the bad guys tick.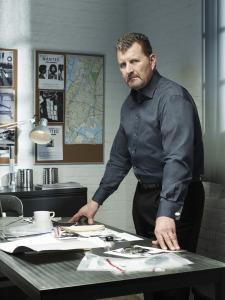 BIO: Mark Safarik was a senior member of the Federal Bureau of Investigation's elite Behavioral Analysis Unit, during which time he established himself as an internationally recognized expert in the analysis and interpretation of violent criminal behavior. Mr. Safarik's law enforcement career spans over 30 years, during which time he worked in all levels of police work, from working patrol as a beat cop to investigating murders as a detective.  But the defining moments in Mr. Safarik's professional life came during his 23 years with the FBI, where he spent over half that time as a criminal profiler. Mr. Safarik led the consultation efforts on many high profile national and international violent crime cases and lectured at numerous foreign police forces around the world, sharing his expertise in the analysis of homicide and complex crime scene behavior.
Mr. Safarik has a graduate degree from Boston University and is an adjunct faculty member at Boston College. He is a lecturer at the University of Pennsylvania, a faculty member of the Armed Forces Institute of Pathology and an advisory board member at the Wecht Institute of Forensic Science and Law.  He has conducted internationally renowned research on the sexual assault and homicide of elder females and received the prestigious Jefferson Medal from the University of Virginia for this groundbreaking work. He was presented with the Silver Medal from The Spanish Society of Criminology and Forensic Science, the first non-European to receive this honor. He is a member of the highly respected Vidocq Society, a criminological group that donates its investigative resources to solving cold case homicides. He is well-published in international journals, including the Journal of Forensic Sciences, International Journal of Homicide Studies.
He has appeared on Dateline, Court TV, Forensic Files, New Detectives, MSNBC and The Discovery Channel to discuss his cases and analyses. His television series, Killer Instinct, is currently airing on the Biography Channel. Since 2008 he has been a  consultant for the popular television series CSI: Las Vegas and Bones. He has a new Cold Case Homicide show airing in 2015 in Sweden and begins filming a new Unsolved Homicide in Denmark in 2015.
LISTEN: Link Goes Live Saturday January 17th at 10 a.m. Pacific Time
LINKS:
Forensic Behavioral Services International  http://fbsinternational.com
Robert K Ressler Memorial Page http://fbsinternational.com/in-memoriam/
The FBI Investigator Who Coined The Term "Serial Killer" http://www.npr.org/2013/12/29/258160192/the-fbi-investigator-who-coined-the-term-serial-killer
Killer Instinct Trailer http://www.youtube.com/watch?v=7g4asGrGdYE
FBI Behavioral Research and Instruction Unit http://www.fbi.gov/about-us/cirg/investigations-and-operations-support/briu
National Center for Analysis of Violent Crime http://www.fbi.gov/about-us/cirg/investigations-and-operations-support/investigations-operations-support#cirg_ba
Criminal Profiling: The Reality Behind the Myth http://www.apa.org/monitor/julaug04/criminal.aspx
Frequently asked questions about becoming an employee at the FBI's National Center for the Analysis of Violent Crime https://www.fbijobs.gov/611.asp