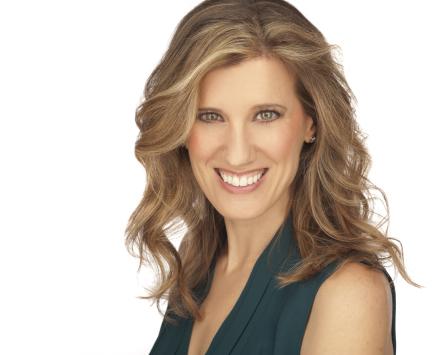 BIO: For twelve years, Allison Leotta was a federal prosecutor in Washington, D.C., where she specialized in sex crimes, domestic violence, and crimes against children. Drawing on this experience, she now writes legal thrillers, for which she has been dubbed "the female John Grisham." Her goal is for John Grisham to be dubbed "the male Allison Leotta."
After publishing her debut, LAW OF ATTRACTION, Simon & Schuster asked Allison to continue writing about her fictional sex-crimes prosecutor, Anna Curtis. A series was born! There are now four books in the Anna Curtis series, and a fifth is in the works.
LAW OF ATTRACTION earned a starred review in Library Journal, which said, "In this riveting debut, Leotta joins the big league with pros like Linda Fairstein and Lisa Scottoline." Allison's second novel, DISCRETION, was named one of the Top Ten Books of 2012 by Strand Magazine and Best Suspense Novel of 2012 by Romance Reviews Today. Her third novel, SPEAK OF THE DEVIL, was named a Best Book of 2013 by Suspense Magazine. The fourth book in the Anna Curtis series, A GOOD KILLING, will be released this May.
USA Today says Allison's writing is "as real as it gets."
Allison is also a contributor to the Huffington Post, where she reality-checks TV crime dramas like Law & Order: SVU. Her own blog, The Prime-Time Crime Review, was named one of the best legal blogs in America by the American Bar Association. Allison has provided legal commentary for outlets such as CNN, MSNBC, PBS, and Reuters TV. She serves on the Board of Directors of the Mystery Writers of America.
A graduate of Michigan State University and Harvard Law School, Allison lives outside of Washington, D.C., with her husband, Michael Leotta, and their two sons.
LISTEN: http://www.blogtalkradio.com/suspensemagazine/2016/03/16/crime-and-science-radio-with-special-guest-author-allison-leotta
Link goes live Saturday May 7,2016 at 10 a.m. Pacific
LINKS:
Allison's Website: http://allisonleotta.com
Allison's Blog: http://allisonleotta.com/blog/
Allison on Facebook: https://www.facebook.com/allisonleottabooks/
Allison on Twitter: https://twitter.com/AllisonLeotta
Huffington Post: http://www.huffingtonpost.com/allison-leotta/