Criminals and terrorists often hide data on electronic devices and then hide these devices--and are often very clever about doing so. In such search situations, many subjects hide flash drives, hard drives, and other electronic components so if the police come, the instruments of their crimes may not be found. Take the example of a child pornography case where a subject will put pictures of innocent children on a thumb drive and hide it in the yard, behind walls, and all sorts of other places. In a normal search, a human investigator may not find the media
What's the FBI to do? Enter Iris, a young, eager, lab who is the FBI's only canine capable of sniffing out these devices. And she's one of only seven in the world. How does she do it? How was she trained for such specialized work?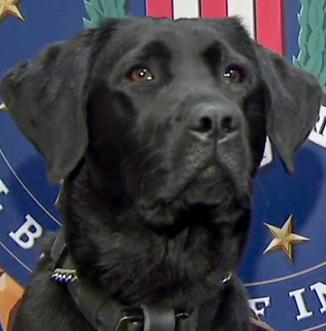 In this episode Jan Burke and I talk with Jeffrey Chandra about how all this accomplished, as well as how dogs are used in other criminal detection activities.
BIO: Jeffrey Calandra possesses a Bachelor of Science in Computer Science and a Masters in Criminal Justice with concentration in Computer Forensics. He spent 6-1/2 years as a special agent working child pornography, criminal computer intrusions, fraud, and bomb threat cases. HE has also assisted on Counter Intelligence, Counter-Terrorism, Drug, and Gang cases and has served as a member of the Hostage Negotiator team. He is currently a K9 handler for the FBI Electronic Scent Detection K9 Iris.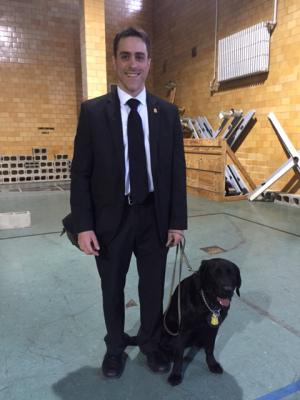 Iris, a 20 month-old black lab, is the first of her type in the FBI and one of 5 in the world. She will be the future of law enforcement. Already we are getting requests from across the country for her assistance. For a little background, Iris was trained as a seeing eye dog for a year and then was selected to be a law enforcement dog.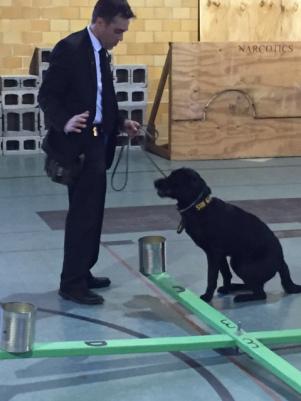 LISTEN: Link will go live Saturday 10-1-16 at 10 a.m. Pacific
LINKS:
Video link from WNBC:
http://www.nbcnewyork.com/news/local/New-Jersey-FBI-Dog-Electronics-Sniffing-Dog-NJ-Police-380560881.html
http://nj1015.com/how-this-dog-will-help-fbi-take-bite-out-of-cyber-crime-in-new-jersey/
http://www.northjersey.com/photo-galleries/photos-iris-fbi-s-electronic-sniffing-dog-1.1604524
http://www.fox5ny.com/news/164540928-story