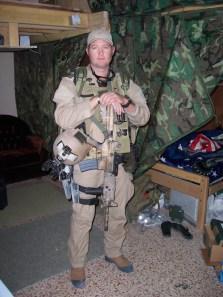 Join Jan Burke and DP Lyle in a discussion of combat surgery and fiction writing with Vascular and Trauma surgeon Dr. Jeffrey Wilson.
BIO: Jeffrey Wilson has at one time worked as an actor, a firefighter, a paramedic, a jet pilot, a diving instructor, a Naval Officer, and a Vascular and Trauma Surgeon. He also served numerous tours in Iraq and Afghanistan as a combat surgeon with both the Marines and with a Joint Special Operations Task Force.
He has written dozens of short stories, won a few fiction competitions, and currently has a 3 book deal with JournalStone Publishing for his novels. His first novel, THE TRAITEUR'S RING, was published in 2011. His second book, THE DONORS was released in June of 2012 and won a Gold Medal in the sci-fi/fantasy/horror category from the Military Writers Society of America. FADE TO BLACK is his third novel from JournalStone.
Jeff and his wife, Wendy, are Virginia natives who, with children Emma, Jack, and Connor, call Tampa, Florida home. He still works part time as a Vascular Surgeon and as a consultant for the Department of Defense when not hard at work on his next book.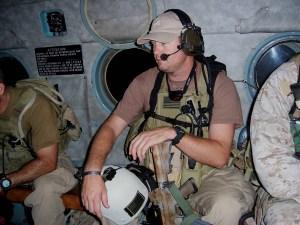 LISTEN: Link goes live Saturday, 9-20-14 at 10 a.m. PDT
Dr. Jeffrey Wilson's Recommended Reading:
Service by Marcus Luttrell
Lone Survivor by Marcus Luttrell
American Sniper by Chris Kyle
LINKS:
Website: http://www.jeffreywilsonfiction.com/index.html
Annals of Surgery: Combat casualty and Surgical Progress: http://www.ncbi.nlm.nih.gov/pmc/articles/PMC1570575/
How Stuff Works: What Equipment Do Army Combat Surgeons Have?: http://health.howstuffworks.com/medicine/army-medicine/army-combat-surgeon-equipment.htm
You Tube: 212th Combat Field Hospital (Warning: Graphic Content): https://www.youtube.com/watch?v=1Qvt3YSAHpE
You Tube: Battlefield surgery PART 1 2 Survival: https://www.youtube.com/watch?v=yOI3oBQxxRc
Fade To Black on Amazon: http://www.amazon.com/Fade-Black-Jeffrey-Wilson/dp/1936564858/ref=sr_1_1?ie=UTF8&qid=1407420070&sr=8-1&keywords=Fade+to+black+by+jeffrey+wilson
Fade To Black at B&N: http://www.barnesandnoble.com/w/fade-to-black-jeffrey-wilson/1115405616?ean=9781936564859
You Tube: 212th Combat Field Hospital (Graphic): https://www.youtube.com/watch?v=1Qvt3YSAHpE
You Tube: Battlefield Surgery: https://www.youtube.com/watch?v=yOI3oBQxxRc