Ray Villafane, a guy well-known for carving amazing sculptures out of pumpkin has found a new creepy way to scare-off people in this Halloween. This time he has managed to get three of the biggest pumpkins in the US and carved a disturbingly detailed set of zombies that rises up from a garden. This piece of amazing art is now showing off at the New York Botanical Garden.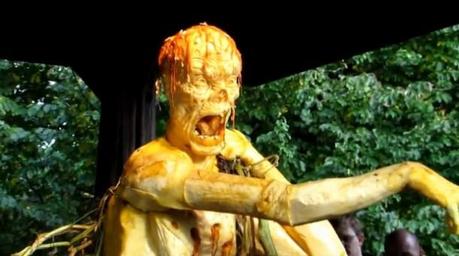 These giant life-size zombies have been detailed impressively to bring out that deadish brain eating look. You can even see some body parts coming off of this zombie-stomach. Hats off to Villafane, for creating this amazing artwork. Keep up the creepy work.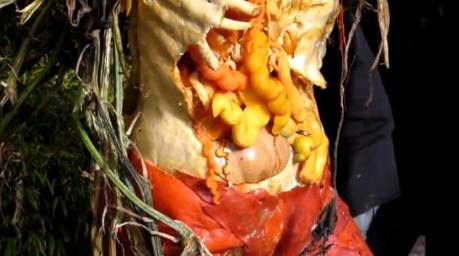 Check out the video after the break to take a closer look at the zombie garden. And hit the source link for more clear pictures.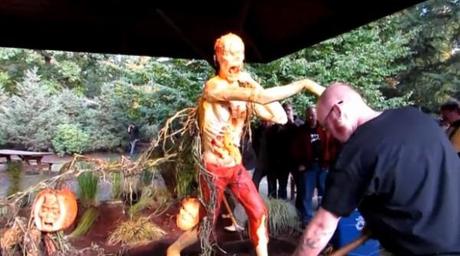 [Source: Flavorwire / YouTube]
(All the images, trademarks, logo's shown on this post are the property of their respective owners)
Roshan Jerad Perera