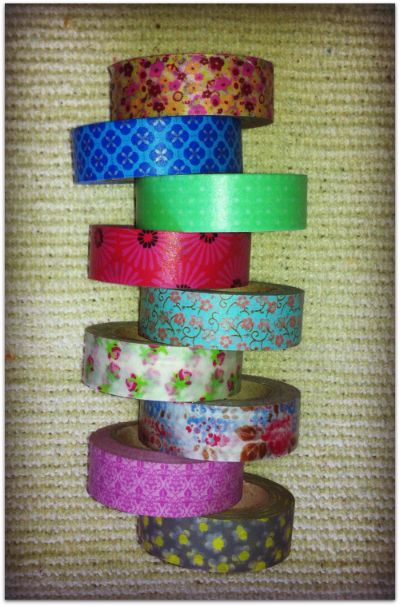 Picture frames you can buy at your local department store are just so traditional, and the coolest ones are always expensive. If you have some photos or other pictures you want to display, you aren't limited to frames. Try some of these ideas for displaying images in other ways:
Cup hooks and clipboards
A cheap and simple solution that's especially useful if you like to change your images often — or if you have prolific artistic children. Screw cup hooks into the wall and hang clipboards from them, and then use them to display your photos. Mix your children's drawings and art projects in with both amateur and professional photographs for an eclectic, encouraging arrangement.
Salvaged and repurposed frames
Any number of items could be repurposed into frames for your photos. Though your mind might first drift to items with straight edges — like salvaged multi-pane wind frames, leftover trim, and salvaged barn wood — you certainly aren't limited to the rectangular shape of the image. You can repurpose a round mirror frame, make a frame from gnarled branches or surround an image with any collection of items that fit your décor.
Keep in mind, though, that photos are rectangular, so to use an oddly shaped frame, you will need to either cut the image to a different shape or mask some areas of the image.
Free-hanging pictures
If you want to display photos on a surface that isn't conducive to hammering nails into it — like a concrete wall or metal door — try hanging them from a rope, ribbon or wire. String paperclips, clothespins or binder clips along the cord, secure both ends of it and then clip the pictures in place.
Create a more industrial look by combining metal cable with hardware or tools that can hold a photo, from repurposed hinges to industrial-grade clamps and adjustable wrenches.
Shelves
If you have a large collection of small pictures in small frames, install a 3- to 4-inch-deep shelf and crowd those frames onto it. Overlap the frames and vary frame size to create a display that looks simultaneously cluttered and organized. Tip: Add continuity to your frames by choosing one or two colors of spray paint and recoloring any frames that need it. (You can't go wrong with classic black and white.)
Tape them up
Washi tape is making a big splash at craft stores around the country, and duct tape now comes in all manner of color and design. Using either of these, you can create a colorful "frame" that holds a photo to the wall, and that's just where it starts. Grab your level and let your creativity flow.
Washi tape and custom duct tape are the methods of choice in college dorm rooms, where pounding nails into walls is generally a no-no.
Keep your eyes and you mind open and you'll find the tools you need to creatively display your photos in hardware stores, garage sales and everywhere in between.