You know that logically you can learn to paint a wall, but the idea of a canvas terrifies most of us. Artistic ability and creativity seem like a magical, incomprehensible gift. It feels like you're either born creative or you're not.
Do you want to know the secret? You were born creative. It's fear that keeps us from putting our ideas out there.
Every creative person I have ever known whether they are a writer, an artist, or an interior designer has a process. When you get the opportunity to sit down and see someone else's process, it can be invaluable to developing and enhancing your own.
While I was in High Point Market touring showrooms I had the opportunity saw the work of many enormously talented furniture designers.
At Pulaski Furniture (who partially sponsored my trip) I got to go behind the scenes and ask lots of annoying questions. I so loved the stories that informed the designs that I reached out to Tracey Gibson (one of their designers) to learn more about where she found her inspiration.
Tracey travels to Paris (not a bad job right?) and wanders the flea markets letting the beauty of the pieces there wash over her.
"Most of my designs are inspired from something I see that is
pretty or unique and usually I find elements in antiques that I find
endearing. I travel to Paris every few years just to soak up the
beauty and view antiques but I find inspiration all over Paris."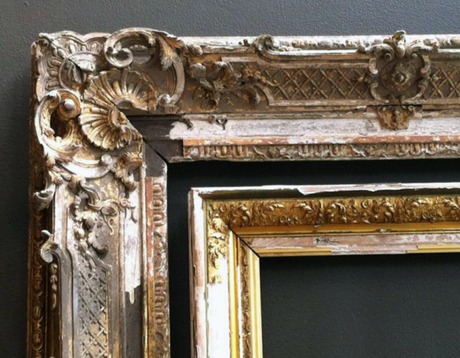 Tracey was drawn to the detail on these hand-carved 18th century frames; she found them unique and opulent.
"The frame made me think that it would make a fantastic
upholstery headboard frame as I had seen so many recent
versions of old architectural elements becoming other things it
seemed like a natural fit. In fact, many things that are old have
qualities we rarely see these days and I love the idea of having
those things re-invented."
The frames which were reminiscent of ones she had found in Paris became the inspiration for Accentric Home's Ardenay bed (by Pulaski)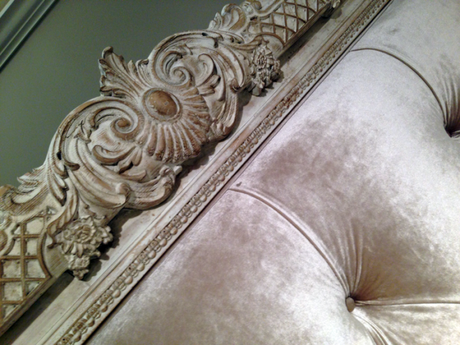 Tufted velvet with a luxurious sheen adds to the opulent feel the frames inspire.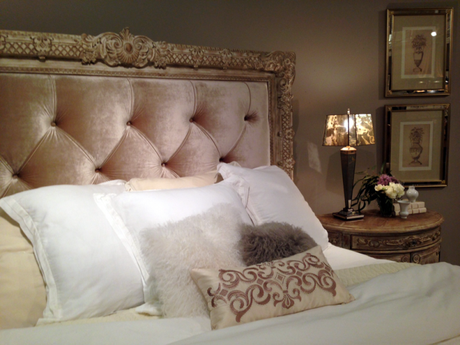 Sometimes the items Tracey stumbles across in her travels influence a design and sometimes an exact  reproduction becomes part of the finished product. According to Oscar Wilde talent borrows but genius steals, we don't always need to reinvent everything from scratch. Most great designers have a deep knowledge of history to draw from for their inspiration.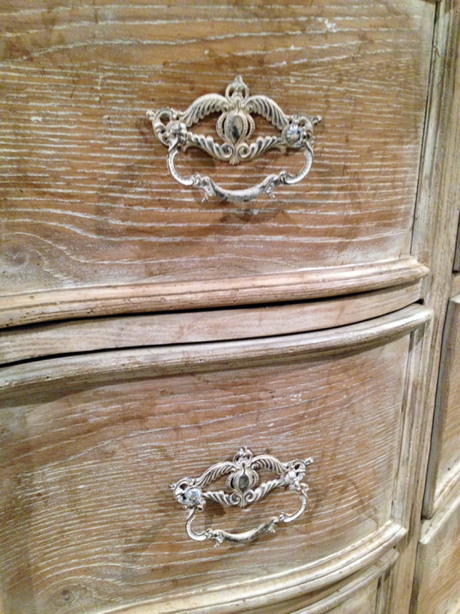 When Tracey designed this dresser for Accentrics Home as part of the Ardenay bedroom suite she had a drawer pull made directly from an antique.
"When I first saw the pull all alone in a box of junk
handles in a dealers store in California, I was immediately taken
with how delicate and refined it was. I knew there was nothing
as pretty from my stock hardware choices so I bought the
antique and had it cast."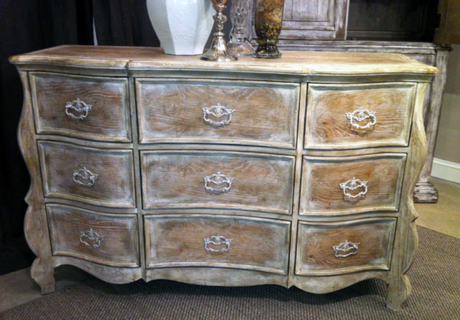 Tin ceiling tiles inspired another collection. She found and photographed these on an earlier trip to High Point Market.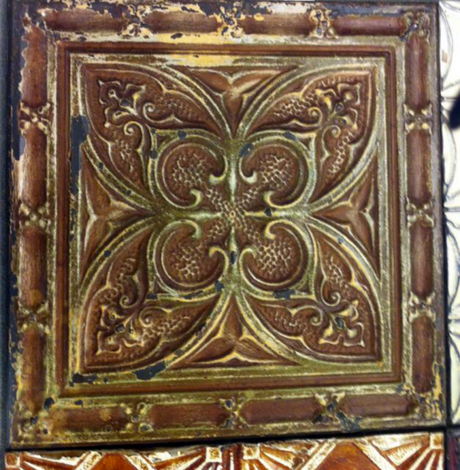 She used them to create the beautiful secretary desk below, as well as a coffee table and some smaller accent pieces.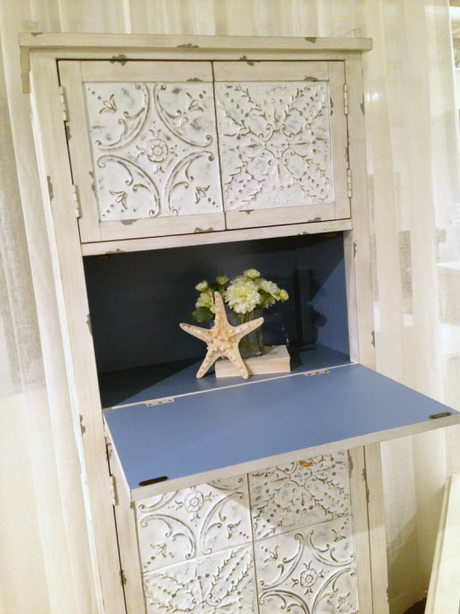 "I purchased several (ceiling tiles) and reinvented
them as accent items. I see them as
being used in casual home and they
have a certain charm and feminine
appeal that is timeless but
appropriate right now as well."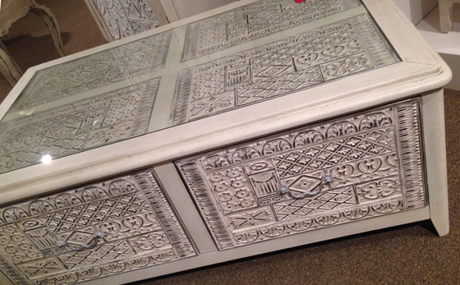 " as for what is next.. I do not have anything to share yet but
I am headed to Paris In September so there shall be new ideas
brewing soon….. I have feeling it may be time to do
something outrageous . . ."
 I can't wait to see what she has in store.
When you see something you love online or even in a friend's home and replicate it in your own home, you naturally add your own touches to what inspired you. That is creativity. Finding something that intrigues you and using it in a different way is creativity too.
Tracey is lucky enough to be able to do this for a living but all of us have the opportunity to use our creative muscle to add personal touches to our home.
Be brave and give it a try. Or be a genius and steal an idea you love! You can find ceiling tiles on Etsy…what could you do with one?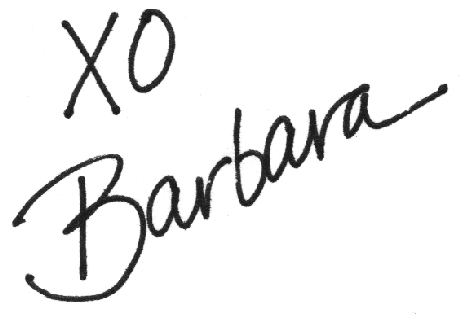 If you want a creative  home contact YES Spaces today! I would love to talk to you about your family and your space!
Visit our YES Spaces DIY channel to see videos of other family friendly projects!
Connect with us on Facebook for the "How To" behind some of today's most popular design ideas!
View our Pinterest Boards for my curated design inspiration! Watch our MESS to YES Home Makeover!