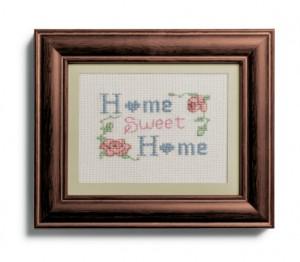 Creating a theme for your home which provides ambience and character is a key goal for any home owner. What you do with your home tells a great deal about you and your sense of style and taste. In addition, you will gain directly from having a home which appeals to the senses and will directly impact your enjoyment and ability to pursue your lifestyle. After all, we probably spend more time in our homes than in any other building, including the places where we work.
The first place to start when you are considering home décor scheme is to look at the building itself. If you have a home which is a colonial style building, you may find that creating a modern themed style is going to clash with the architectural component of the house. Alternatively, you may find a style which complements the property and allows you to expand upon the building style to create a highly personalized home.
If you take the architectural style of the home as your starting point, this will help you focus on the main components of your home décor. For instance, a Victorian-period style home will guide you towards Victorian style designs, for instance cast iron fireplace surrounds and ornate bath fittings with tile installations reflecting natural designs are typical of this era.
You should then look at how the different rooms are placed and positioned within the house. If you have an open plan home, then there is restricted scope to break up the look of the layout to give the impression of different rooms and areas – you will have to closely coordinate your colors and themes carefully so they blend in better. If you have separate rooms then you have a greater ability to use differing designs to give different feels and looks for them. For instance, you could have a modern family room without interfering in a traditional kitchen design.
Within the rooms themselves, there are several features you should always consider to optimize the look and ambience you are creating. Natural light and windows are important, and usually desirable for most people. Southern facing aspects are desired because they produce the most usable light throughout the course of the day, and how much natural light is entering a room or space will influence the designs and themes you are going to consider.
A fireplace is always a great feature to plan into your designs. You have a wide range of choices to make, with modern manufacturing methods able to replicate any style fireplace and surround. A fireplace is a natural focus for the eye to be attracted to, and especially when the days are cooler or the evening is drawing in, a fire will attract people naturally to sit close to and foster conversation and interaction.
You do not need to be limited to rooms which are equipped with a chimney and the infrastructure for a fireplace any longer. There are now fireplace installations which do not need a chimney or the ability to extract smoke and fumes. Even where there has never been a fireplace installed before, you can make use of chimneyless fireplaces and surrounds to create the ambience and look you are after.
Find custom made fireplace mantels and fireplace shelves online.