Country style cranberry walnut bread is chock full of both fruit and nuts, sweetened with a hint of cinnamon and molasses.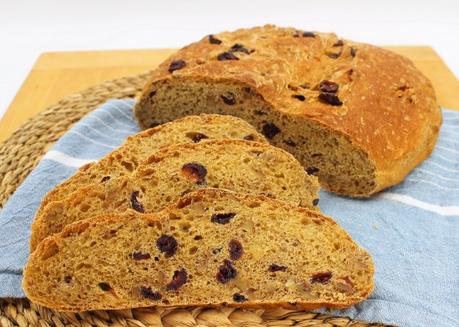 Cranberry Walnut Bread
By Sue Lau | Palatable Pastime
My recipe of the day is for cranberry walnut bread as part of #CranberryWeek which begins today and continues all week long as bloggers jointly share their favorite cranberry recipes.
The Inspiration
This bread is actually a riff off an old ABM recipe I have been making since the 1990's. When I first got an ABM years ago I also picked up a book called Electric Bread and was using recipes from that. They's had an apricot bread recipe that used jam and I adapted that out to use dried cranberries and the old Knott's Berry Farm raspberry-cranberry jam. After time, I couldn't get that jam anymore so made this less trying to do without.
With Walnuts
Not long ago I came across a wonderful artisan loaf that was dense with cranberries, walnuts and apricots. I was going to do a version of that for today but spaced on using the apricots, and realized after the dough was going. My dough isn't short anything- I was just mixing up the ideas between the two breads in my mind when putting it together.
Betwixt, Between, Be Better
So this dough is somewhere between the two breads. I know my old ABM recipe wasn't using any molasses, although I am pretty sure it's in the bakery bread. And theirs was a sourdough wheat blend, but I just went with white. The cranberry sauce blends out to take the place of the rasp-cran jam I used to use. Essentially cranberry sauce is just a jam anyway.
Aw Nuts!
The nuts in the photos don't show up that well- they may look like underdone spots in the dough from their color but I assure you it's not the case. Those are just sliced walnuts.
Thumb's Up
The bread really is very good- I think I have exceeded either of the two breads that inspired this. The only thing that wanted for more was the cut I made with a lame that didn't really take. It looks like a slight dent instead of a better crease. You can try your luck with that if you want but the bread will taste great either way.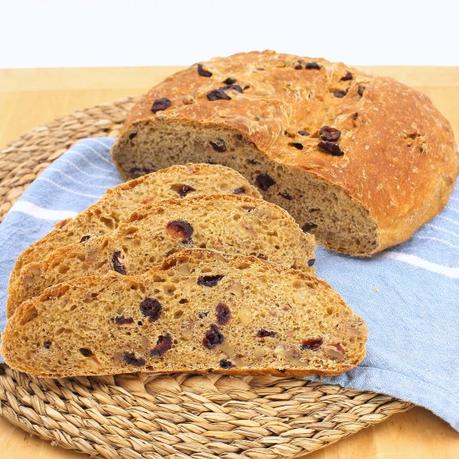 Cranberry Week
It's Cranberry Week! See all the other delicious cranberry recipes being shared today (and follow #cranberryweek to see even more):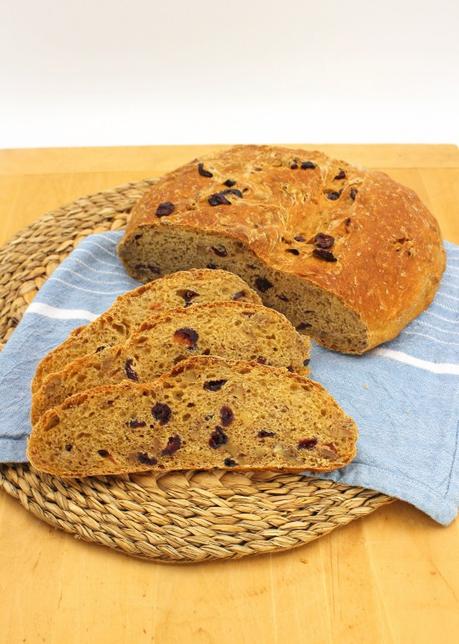 You Might Also Like: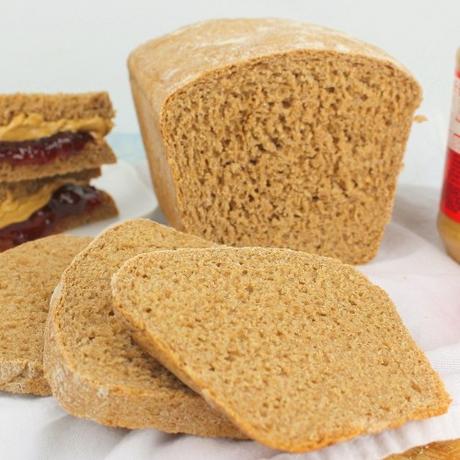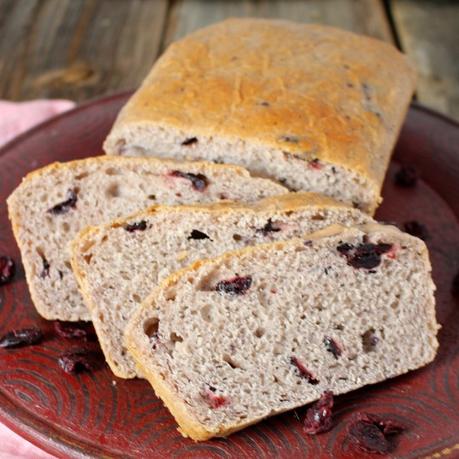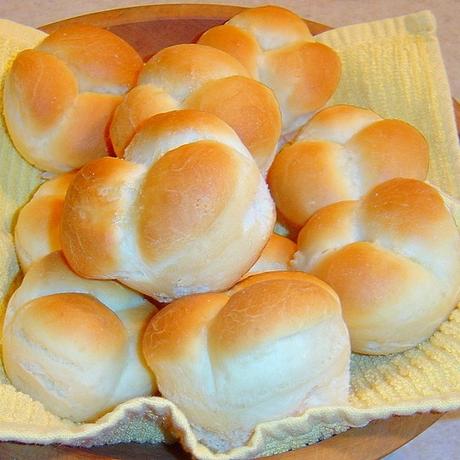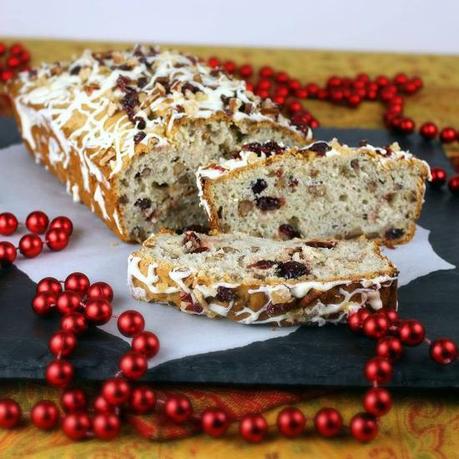 Cranberry Walnut Bread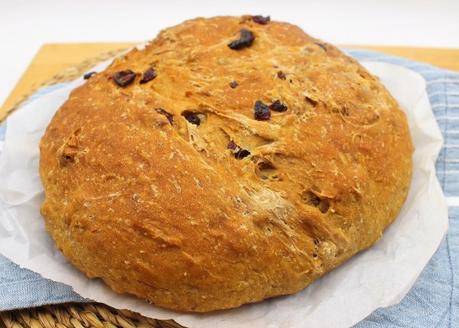 Cranberry Walnut Bread