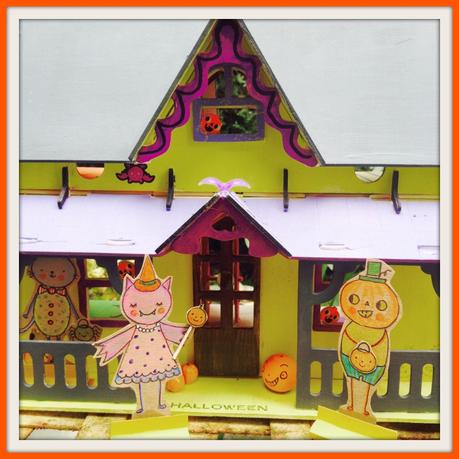 For the past three years, I have been creating Halloween tutorials for Art-Of-Crafts and they always tend to go towards the 'folk art' side of things. These adorable paper dolls are inspired by old vintage German composition Halloween characters that were common in the 1940's and 50's.
You will need:
thin but sturdy cardboard (from a craft store or the inside of a cereal box)
a pencil & eraser
fine tipped permanent markers
pastel pencils or colored pencils
scissors
additional cardboard or paper clay for the base
The first step is also the most fun! Draw a number of Halloween themed characters on a piece of cardboard, leaving adequate room to cut them out after. Think of subjects like an owl, witch, bat, cat or ghost.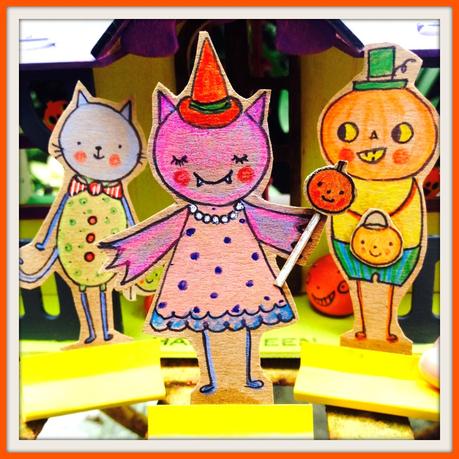 I drew my characters with marker, but if you used pencil, trace all the images with marker afterwards, erasing pencil lines.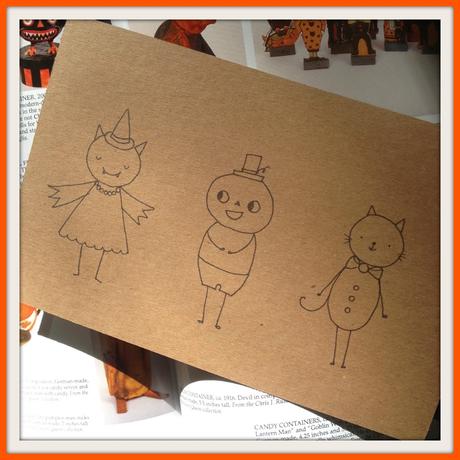 Add color with colored pencils or pastels. The brighter the colors the better! White, orange and yellow works best on cardboard. Dry watercolor pencils tend to have a more bold hue if you have any available.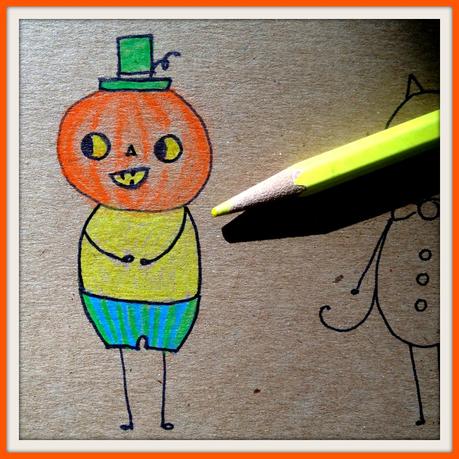 Cut the characters out leaving a good portion of cardboard on the bottom for standing.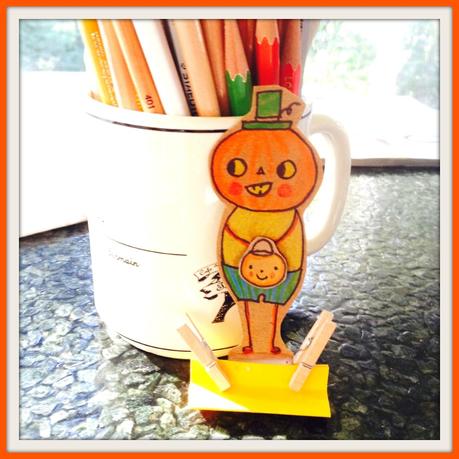 Fold an extra piece of cardboard and glue it in position so the character stands. An even easier idea is to square a piece of paper clay, and insert the character so that it has a weighted base.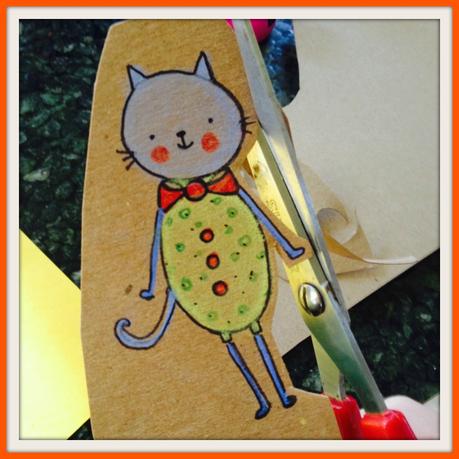 Display your characters in a dollhouse, or use them as place cards on a dining table for Halloween!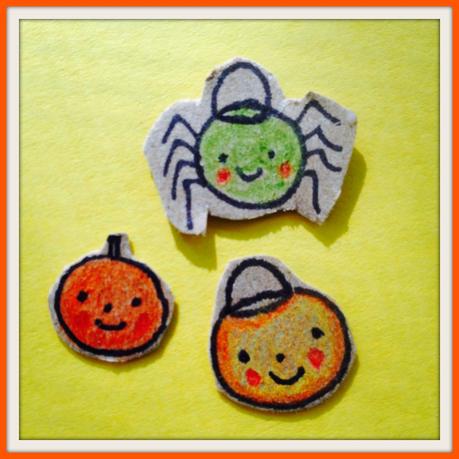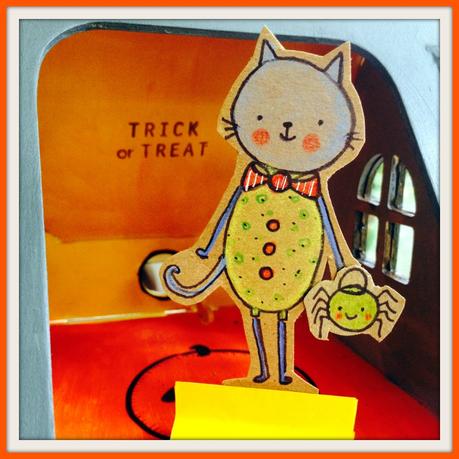 Ashley Lucas (aka Lady Lucas) is an illustrator, author, craft designer and the queen of cute characters. You can find all her adorable creations in her Etsy Shop, and in her new book ' Iggie's Gingerbread' on Amazon. For a free printable gift monthly designed by Ashley, sign up for her mailing list here.