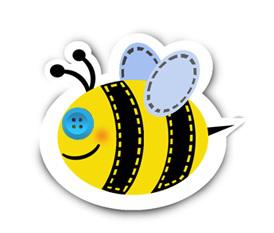 Do you have a love for crafts and want to get a craft business up and running, but aren't entirely sure where to start? Are you looking for a way to talk to other craft business owners about ways to improve your craft business? A craft social networking site like CraftyAmbitions is a great place to find other craft business owners who are embarking on an exciting journey similar to your own. CraftAmbitions is the social networking site that was built off of The Crafty Ambitions Blog.
The Crafty Ambitions family of websites is designed to help people make their goal of owning a craft business come to life. With the wide range of online marketplaces for handmade goods like Etsy, ArtFire and Folksy, it's now easier than ever for crafty people to put their goods online and attract interested customers.
The Crafty Ambitions social networking site should be any craft enthusiast's first stop when starting a craft business. Not only will you get valuable advice from other craft business owners, you'll also join a network of crafters that are share the same motivation and determination to succeed. But Crafty Ambitions is more than just socializing, it's about building a large customer base and making your craft business the best that it can be.
Joining the Crafty Ambitions social network is totally free, and there is never any pressure to sign up for any other services or products. Each crafter that joins gets their own page where personal information and information about their crafts can be displayed. Members can then join groups, participate in forums, post photos, sign up for giveaways and promotions and much more. There are even competitions and giveaways that members can participate in to win great prizes, like crafting supplies and craft books.
Being a part of the Crafty Ambitions social networking site is also another way you can get valuable online exposure. When customers looking for crafty people scour the web in search of the exact product they want, they just might stumble onto Crafty Ambitions and find what they need on the site. Getting your business name and information onto as many networks as possible will only help you grow your business and grow your customer base. Craft lovers are using the internet more and more to find quality, handmade items ranging from clothing to home décor and everything in between.
The Crafty Ambitions social network is also a great place to get tips and information on running your own craft business from people that may have experienced the exact same things that you are going through. Members talk about obstacles and triumphs with making, listing, selling and shipping their products on the various forums and message boards on the site. Being a part of the Crafty Ambitions community means that you are never truly alone in your business. Whether you are looking for help with your new crafting business, or want to help others that are just starting out, the Crafty Ambitions social networking site is the place to be.