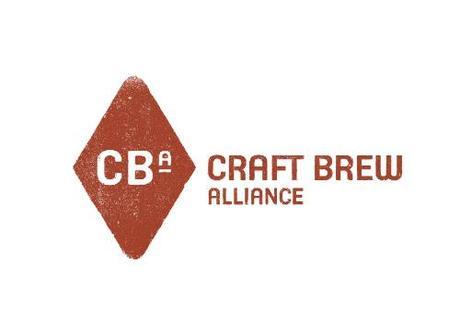 As we enter the final turn of our look into Craft Brew Alliance, the big financial success of 2013, it's time to add yet another layer to how this not-quite-craft but kind of crafty company tries to fill up your fridge.
With Widmer, they hope to appeal to the hop heads out there. With Redhook, finding niche markets has proven successful. With Kona, it may be about country-wide domination.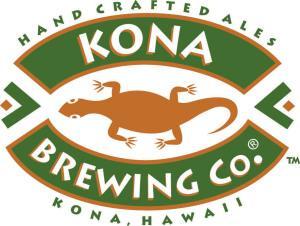 Whereas Widmer and Redhook can currently be found across all of the United States, Hawaii-based Kona is in the midst of expanding into the Mainland thanks to brewing partnerships with Craft Brew's production facilities in Washington State and New Hampshire. Kona beers are currently available in 36 states and saw 18.9 percent growth in their flagship Longboard Island Lager from 2012 to 2013. With that beer leading the charge, you can bet Craft Brew Alliance has big things planned.
In fact, even though Kona is the only one of Craft Brew's "Big Three" brands not available in all 50 states, it had the biggest volume growth last year. Between Jan. 1 and Sept. 30, 2013, Kona shipments increased by 31,400 barrels, 12,500 more than second-place Redhook. Overall, sales of Kona grew 26 percent from 2012 to 2013.
You can bet that deserves a big "Mahalo" from Kona to its customers.

Our look into Craft Brew Alliance [CBA] and its brands is particularly timely for Kona, which has just begun its latest expansion, adding Ohio, Indiana, Missouri, Illinois and Minnesota. Here's a map of Kona's distribution of their "liquid aloha" after those additions: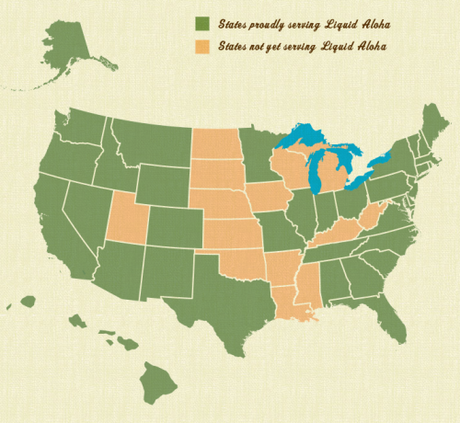 … and they're not done yet. If you thought CBA was taking an aggressive approach with Widmer and Redhook, you ain't seen nothing. According to Robert Rentsch, CBA's senior director of brand marketing and portfolio development, 2014 is all about fueling the growth of Kona:
CBA said it plans to increase its overall marketing investment by 40 percent, a majority of which will be directed at growing the Kona brand. That means purchasing billboard space in home markets, continuing to increase its digital and social media spending and even airing television commercials in two yet-to-be-named markets.
In truth, Kona's portfolio of beers isn't terribly special. Along with their lager, they carry a golden ale and pale ale as year-round offerings. However, it's how Craft Brew plans to utilize Kona that makes it special. Whereas Widmer tries to cater to the beer geek and Redhook succeeds with novelty, Kona, with its exotic labels and beer names (Fire Rock Pale Ale, Golden Wave Golden Ale) is targeted at drinkers who focus on imports as their beer of choice.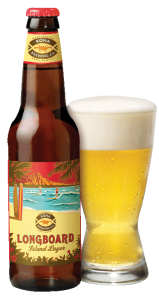 This lager is leading the charge for Kona.
The reason CBA and Kona are so successful at that is because where sales are occurring: at the supermarket and superstore. For CBA, 40 percent of the company's growth in the past year has occurred at Safeway, Publix, Walmart, Costco, Rite Aid, Kroger and Buffalo Wild Wings. We know Redhook dominates at Buffalo Wild Wings and certainly has inroads in grocery stores, but it's the "import" and "domestic premium" categories – both of which Kona can fall into for the average consumer – that have been the largest areas of growth for supermarket beer sales.
By going after the average consumer, Kona can easily stand out in the crowd. Its brands offer an interesting marketing ploy and as a beer, represent a perfectly acceptably, middle of the road beer that won't offend.
CBA will allow their burgeoning brand to work even harder in 2014, eventually launching into Wisconsin, Mississippi, Kentucky and Michigan. Two of those states, Wisconsin and Mississippi, are 5th and 12th, respectively, in U.S. beer consumption per capita. Naturally, 2014 will also see Kona sell their IPA in bottles nationally, as they replace Wailua Wheat with Castaway IPA.
There's a reason why Craft Brew Alliance is so intent on pushing Kona into your glass – the brand has seen double-digit growth in sales for five consecutive years and there are no signs of it slowing down. Kona officials say they want to keep barrel production growing at 20 percent year-to-year for the foreseeable future. After selling about 220,000 barrels of beer in 2013, Kona would be considered a a top-10 craft producer. Adding more than 40,000 barrels a year over the next few years means even more shelf space taken up by what could become CBA's biggest brand.
I admit I haven't had any Kona beer – yet. What about you? What do you think of the brand or Craft Brew's push with Kona?
Craft Brew Alliance profile:
Three down – one more to go. In my next and final post on Craft Brew Alliance, I'll try to identify how we should approach this company and seek your feedback, too.
+Bryan Roth
"Don't drink to get drunk. Drink to enjoy life." — Jack Kerouac