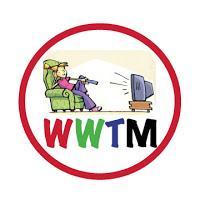 The answer to Tuesday's Trivia Question: Commander Adama was played by Alpo spokesman, Lorne Greene (Thanks Adam Cohen)
FIRST FIVES: Adam Cohen, Dan Realson, Rich Carruba (The husband), Casey Raskob (First Appearance for my Bro-in-law), and Larry Freeman Honorable Mention: Rachel Snyder
Monday's Cable Top 5
Monday Night Football-ESPN 4.0/10.7
Teen Mom 2-MTV 1.6/2.6
Pawn Stars-History 1.5/4.5
WWE-USA 1.3/3.8
Real Housewives of Beverly Hills-Bravo 1.1/2.3

Tuesday's Broadcast Top 5
The Voice-NBC 3.8/11.3
NCIS-CBS 3.5/19.5
Dancing with the Stars-ABC 3.0/16.5
NCIS Los Angeles-CBS 2.9/14.2
Shrek the Halls-ABC 2.5/8.4
Tuesday's Broadcast Trendrr Top 5
The Voice-NBC 247,726
Dancing with the Stars-ABC 131,136
NCIS-CBS 38,304
New Girl-FOX 36,426
NCIS: Los Angeles-CBS 22,659
Tuesday's Cable Top 5 
Sons of Anarchy-FX 2.3/4.2
The Big Bang Theory-TBS 1.4/3.1
Tosh.0-Comedy Central 1.3/2.2
College Basketball-ESPN 1.1/2.6
Hardcore Pawn-Tru 1.1/2.7
Tuesday's Cable Trendrr Top 5
Sons of Anarchy-FX 99,463
Tosh.0-Comedy Central 46,225
Rizzoli & Isles-TNT 29,287
Ink Master-Spike 21,682
Teen Mom 2-MTV 15,246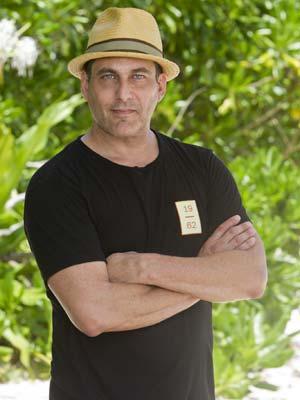 It was food auction night on Survivor. Ya knew it was coming.  You can always count on food night and family members night.  Crabby Abi saved all her dough in the food auction to buy an advantage in the immunity challenge but ended up getting to eat some meat anyway thanks to Carter who used his money for 60 seconds of Veal Shank eating for the entire tribe. I couldn't believe that Abi won immunity, couldn't believe it.  I wanted her out SO badly.  Lisa "Blair Warner" really really struggled with which one of her alliances to screw over, but ended up staying true to Malcolm and Denise and screwing over Penner. A bit of a lighthearted moment when Penner said Denise's name out loud during the voting, but not so lighthearted at all when Skupin's swing vote sent him strolling out.  I was really truly rooting for Penner.  He played a great game and made a great exit.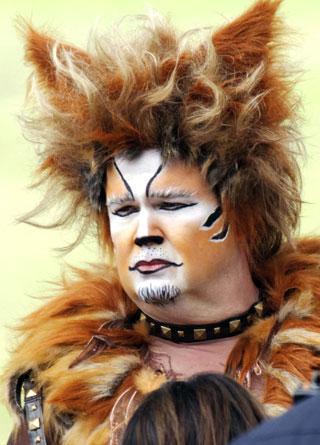 Gotta admit, Gloria completely fooled me when she faked going into labor at Costco on Modern Family last night. I also have to admit that while I have never been caught shoplifting, I have been so cold in Costco that I have worn and almost left the store wearing a sweatshirt they were selling without paying for it. Luckily, I (unlike Claire) remembered to take it off at the register.  So, needless to say I found that entire storyline hilarious. Cam in the Cats costume up in the tree classic, but every scene with Lily was a major buzzkill. (Is buzzkill one word or two?).  Only Hailey could make the orange chain gang uniform sexy and only Alex trying to capture Hailey on that chain gang could fall in mud, lose her phone down a sewage grate and then have HER photo taken looking like she was on a chain gang.  It was funny.  Really funny.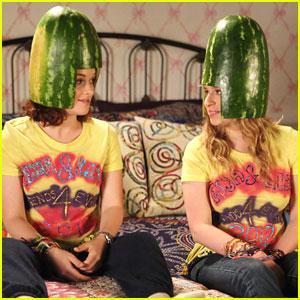 On Suburgatoary, Tessa got the new Windows Surface Tablet and couldn't stop fondling it. I guess Microsoft couldn't get Phil Dunphy to bag his Ipad so they went with the next best thing, the show following Phil. The entire episode Tessa was freaking out because Lisa was keeping her from her tablet now that she had no boyfriend to occupy her time. They even made watermelon helmets as a fun post breakup project. On the flip side, George's NYC friends stopped by to make fun of how suburban he's become and how much he's been Dallasized and this is why this show is so good. I really thought it would be one of those shows where George would be embarrassed and try to hide Dallas etc. But George being George, he stuck up for all that he's become and tried to kick his friends butt during a bid for business.  This show is under the radar, but it's a good one.  Not what you'd expect, plus this week, it even had a creepy talking fish.  How could that be bad?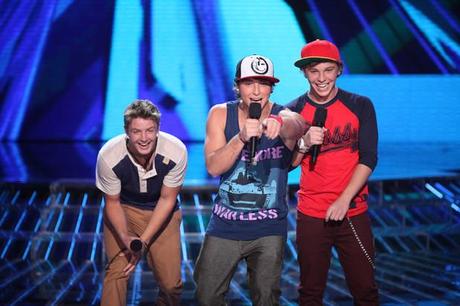 I Hated Diamond White's version of Whitney Houston's "I Wanna Dance With Somebody". On X Factor. I also hated how Khloe kept following Mario Lopez around the set.  She looked ridiculous, like a lost puppy or something. Vino's performance of "You've Lost that Lovin Feeling" was really really unexpected and while 3 out of 4 judges didn't like it, LA and I did.  Paige Thomas sang Rick Astley's "Never Gonna Give You Up".  Very interesting version, I liked it. I'm pretty impressed with Simon's ability to put groups together. First One Direction and now, Fifth Harmony.  One of the girls grandfather died during the week so they all looked a bit stressed out but did a great job nonetheless.  I agreed with the judges, that Carly's songs are a bit predictable, but she's SO good that you don't care...she's THAT good.  I'm SO sick of Adele and really sick of "Rolling in the Deep" but Carly made me not mind listening to it one more time. Tate the country guy was really great too.  He sang "I Wanna Love Somebody Like You".  Great performance, he has a shot, but Carly's tough to beat. Cece traded her leopard spots for sequins and a very Moulin Rougey performance of Lady Marmalade.  It was pretty decent but it won't beat Carly or Tate. Britney and Will I Am's video premiere also premiered Britney's new BRITish accent.  Very Madonnaish. Emblem 3's performance of "I'm a Believer" by The Monkees, made the girls scream and brought down the house. They also could win, I mean look who votes, little girls, and just to be sure they'd get all votes possible one of the guys ripped his shirt off at the end...hey that got my vote!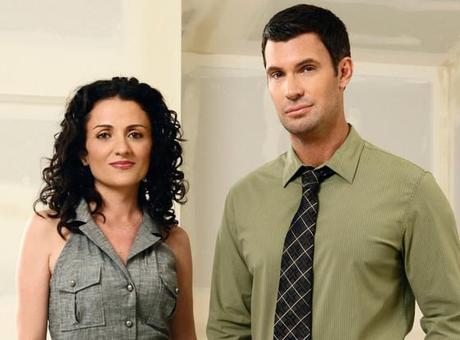 Last night I checked out the season finale of Flipping Out which I honestly thought was going to be the end of the show and the end of Jeff and Jenny's friendship.  Gotta give Bravo credit for setting us all up for a finale filled with drama but not the drama we all expected. I really thought Jeff and Jenny were done, but they made up and everything was fine...odd actually.  All the tears and drama in the clips and scenes were not around the death of J&J's friendship, but around the death of Monkey, Jeff's cat.  Sure it was sad, but totally not the drama I wanted at all.  Who wants to see someone put their beloved pet down? WTF Bravo??? In addition to that major manipulation, now, I really need to know what's going on with Jeff and Jenny and the lawsuit.  Not the best way to end a season people.

NEWS & INFORMATION: *I know a few of you (including my Mom) are fans of The Mob Doctor on FOX.  While all 13 episodes are going to air, it doesn't look there will be any more after that.  Sorry guys, while it's not officially cancelled it's pretty much a goner.
*MTV cancelled The Inbetweeners.  You guys bummed? Didn't think so.
*The CW cancelled Meryl Streep's daughter's show, Emily Owens MD.  That's gotta suck for Mamie....Hmmm let me call my Mom who's been nominated for 17 Oscars and who's won 3 of them and tell her my show was cancelled...yeah that sounds like fun.
*ABC ordered 5 more episodes of Last Man Standing and Malibu Country.
Wednesday's Trivia Question: What was the last movie that Meryl Streep won an Oscar for?  

WWTM-Kristy


http://watchingwaytoomuch.com

[email protected]

[email protected]