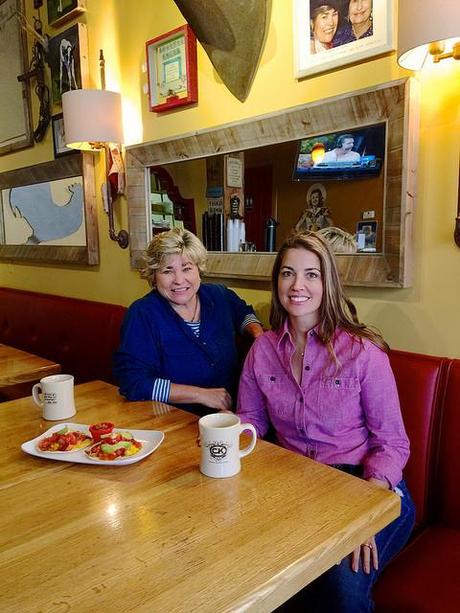 If seeking meals with moxie, finding the right tools to entertain with ease, or wanting to throw picnics with panache, then head to Cowgirl Kitchen Café in Seagrove Beach, or Cowgirl Kitchen Restaurant & Bar and CK Feed & Supply in Rosemary Beach, voted 3 years in a row as "Best Overall Experience" at Rosemary Beach Uncorked.
Owners Nikki Nickerson and Jennifer Green know how to kick back and cowgirl up, and want you to do the same, as they have been offering foodies, both locals and visitors alike, the best options to dine in or take out since 2005, and have expanded their operation through the years to include unique gifts and kitchen items that can be gift wrapped and delivered to your door on 30A.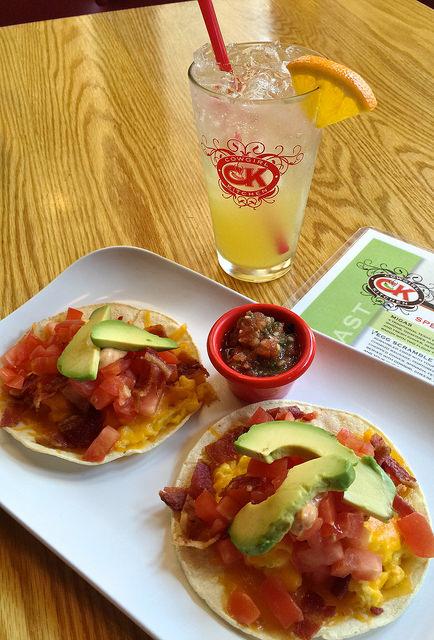 Cowgirl Kitchen Café in Seagrove Beach is a mecca for hungry diners seeking high quality seasonally inspired cuisine. They offer a popular and sumptuous breakfast from 7:30 a.m. to 2p.m. daily with favorites being the breakfast tacos and hot biscuits, while specialty sandwiches, salads and soups are available until 3 p.m. in the off season and 7 p.m. in season. Cowgirl Kitchen Café now also offers their signature Bloody Mary's, mimosas and draft beer in Seagrove. "We carry foods that we love and want to share with our friends and family," Jennifer explained.
Though similar yet different, Cowgirl Kitchen & Bar is located in the heart of Rosemary Beach and has a casual and fun atmosphere where breakfast, lunch and dinner is served. Plan to saddle up to the bar to watch a game on the high definition television while sipping on a cold beer (six are offered on tap) and nibble on a selection of tantalizing appetizers. Sitting outside on the patio while savoring Gulf views over a bottle of fine wine or pitcher of margaritas is also the perfect way to spend the day. In the afternoon, happy hour is available where chips, Cowgirl salsa, queso, smoked tuna dip, and sinfully delicious nachos are served along with legendary pizzas.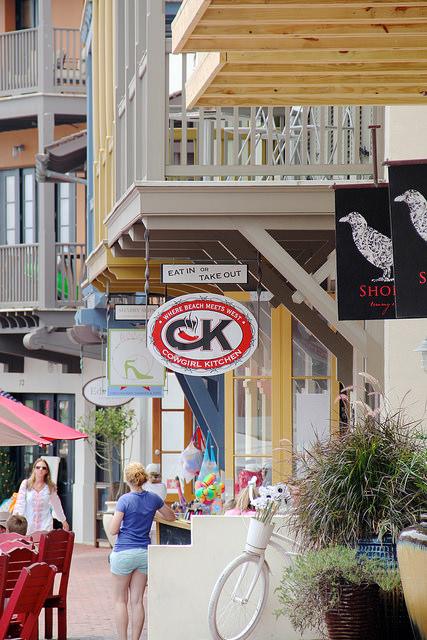 Mosey across the cobblestone street to CK Feed & Supply in Rosemary Beach to lasso your inner chef. This truly is the best place on 30A to stock up on hard to find wines, craft beer, artisan cheeses, gourmet gifts and cookware, picnic provisions, accessories for the home and kitchen, to-go dips and casseroles, and certainly should be your first stop when you come to town. For those with time constraints like me, CK Feed & Supply has saved many a night when dinner plans weren't made and the family needed to eat.
While on the subject, the good folks at Cowgirl Kitchen (at both Seagrove Beach and CK Feed & Supply in Rosemary Beach) have also supplied our home on several Thanksgiving occasions with a gorgeous spread of food. Every year, Cowgirl Kitchen whips up an amazing Thanksgiving feast for over 250 families, with 2014 being the biggest to date. Offerings include a whole smoked turkey, gravy, cornbread dressing, mashed potatoes, praline sweet potatoes, broccoli & cheese casserole, 7-layer salad, bourbon pecan pie and all kinds of dips and sides to enjoy. Make sure to check their website in October to be one of the first to sign up.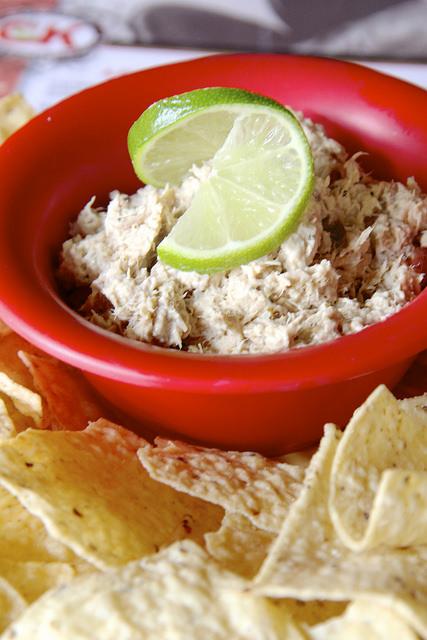 As if the cowgirls did not have enough going on, they also cater and just recently acquired a 7000 square foot warehouse to begin manufacturing their own line of products. From large events to small family gatherings, they certainly can help make any occasion a successful one, even if you're coming to the beach and don't feel like cooking. Just place an order 72 hours in advance and your entire meal can be picked up right before mealtime. Nikki says, "We are proud of how we have grown, evolved and are excited about the future of Cowgirl Kitchen!"
CK Feed & Supply is located at 31 Main Street in Rosemary Beach, FL; Cowgirl Kitchen Restaurant & Bar is located at 54 Main Street in Rosemary Beach, FL; Cowgirl Kitchen Café is located at 3005 Scenic Hwy 30A in Seagrove Beach, FL. For more information, please visit http://www.cowgirlkitchen.com
Can't make it to Cowgirl Kitchen? Try my recipe for Drunken Shrimp Taco's at home: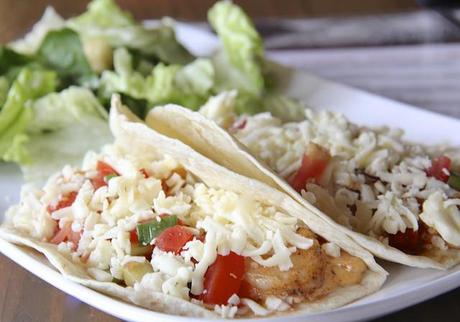 All Photos: Susan Benton, 30AEATS.com