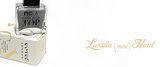 | hôl |
"a shopping spree" - Urban Dictionary
TGIF, lovelies!
I'd like to share a few indulgent goodies I had purchased from Luxola during a 48-hour flash sale leading up to May Day (Labour Day). Luxola is a Singapore-based online beauty destination that curates "cult makeup and skincare products from around the world" and delivers "to your doorstep with excellent customer service". Luxola caters to "the savvy, showcasing thousands of handpicked products from more than one hundred brands".
I used buy a some Deborah Lippmanns and butter LONDONs when they go on sale, because otherwise, they are on the steep side here in Singapore. I received heads up on this Flipit.com Singapore, which also currently has a free 15% off promo code for Luxola Singapore.
First Impressions
I've noticed COVET London polishes whenever I visit Luxola, but was hesitant to try because
1) I'm not familiar with the brand
2) I've not heard or read much about the polishes
3) they are pricey at SGD 38.00 a pop (about the price of a bottle of Chanel or Dior in Singapore)
There isn't much official information on the brand, but here's what's known so far:
"Created with a mission to remove harmful toxins from our beauty regime, Covet London nail polishes are 85% derived from natural origins to provide you with healthy nail color and care. The exclusive vibrant, fashion forward shades are easy to apply, quick drying and high gloss. '5 free', highly pigmented, safe for children, pregnancy friendly, organic, vegan and hypoallergenic" - Luxola
The polishes are also halal (for Muslim nail enthusiasts) and have won the award for Most Lasting Nail Lacquer at the Harper's Bazaar Beauty Awards 2013.
Further information from the packaging explains that they are "formulated with fine grade botanical elements, minerals and crushed gems. Self-leveling, non-yellowing and dry to the touch in 30 seconds" and made in France. The branding, pricing and packaging stamps their high-end status.
COVET London bottles are individually packaged in a luxe box with gold imprints and printed with all the important information, sans the name of the polish.
I'm a huge sucker for packaging design, and I'm completely in love with COVET's. I thought the fold closure (bottom left) is unique and the logo/ insignia adds a regal touch.
The bottle is square and cube-like, very similar to Deborah Lippmann's, with the polish's name labeled on the bottom. The whole design concept exudes luxury.
COVET London Captain
I went with Captain as it was marked as Women's Weekly Best Beauty Buys 2014.
Alright, I confess. It's also because I'm majorly obsessed with Captain Jake Ballard, a character on the TV series Scandal. I blame The Nail Squad, entirely. The name and shade reminds me of the character and uniform. *fangirling ends here*
Captain is described as an
"Opaque navy blue with aqua and silver shimmers, inspired by our Earth's mysterious seven seas"
.
Here's 2 coats of Captain over butter LONDON Nail Foundation Flawless Basecoat, topped with Glisten & Glow HK Girl topcoat:
Close-up:
The first coat was a little streaky, but a second coat evened it out and gave an opaque finish. The formula felt dry in comparison to most nail polishes I've worn. Not thick or goopy. I can't exactly describe it, and I'm wondering if the fact that it contains more natural ingredients than most polishes was a factor. It's not entirely a bad thing; it just felt different during application.
Although this shade of blackened midnight blue shimmer is not unique, it wins praise for the prominent shimmers on the nails. The finish, on its own, was not as glossy as claimed without a topcoat, but it doesn't bother me too much since applying topcoat has become a manicure routine.
COVET London - Cassiopeia
The second COVET London shade that joined my stash is Cassiopeia.
| kae-see-oh-pEE-uh |
"a constellation in the northern sky, named after the vain queen Cassiopeia in Greek mythology, who boasted about her unrivalled beauty." - Wikipedia
Described as "an ethereal blend of blue and purple with delicate silver dust, topped with flakes of Australian rainbow opal - a gemstone of hope and clarity", Cassiopeia was released as part of the holiday 2013 collection, inspired by gems. It is one of the more unique member of the COVET family with its colour-shifting flakies (that's how it shows up in the bottle).
Here's 3 coats of Cassiopeia, with the same base and topcoat combo:
Close-up:
The formua is sheer, so 2 coats wasn't going to cut it. Although the formula and application is slightly better than Captain, the brushstrokes on this frosted finish left me a little less excited. It really boils down to personal taste, if one likes frosted finish. I happen to be a bit of a fusspot about it.
What I do love is the glimmer of fine silver dust peeking through, and the large pieces of flakies. From certain angles (ie. the close-up shot), the colour-shift on the flakies is visible.
With both COVET polishes, I did notice that the smell of chemicals is slightly less foul and overwhelming than most 3, or even 5-free, nail polishes. But that's not to say one should go round sniffing it from the bottle or freshly polished nails.
And last but not least...
NCLA Shimmer Me Pretty
"This shade-morphing top coat will give every manicure a unique, holographic finish. Transform any nail look and come to expect nothing but ultimate pleasure." - NCLA
"For a fun finish to nails, apply NCLA's Holographic top coat to give a multitude of reflections." - Luxola
Although not the first NCLA polish I own, Shimmer Me Pretty is first I've tried and reviewed. What piqued my interest in the brand (back in 2013) was their on-trend inspirations and translating them into nail polish and nail wrap collections.
Here are some quick facts of the brand (as described on Luxola):
♥ The name is an abbreviation for nail couture LA (Los Angeles)
♥ Upper mid-end label
♥ All colours are '5 Free' (no toxins such as DBP, Toluene, Formaldehyde, Camphor and not tested on animals)
♥ The luxurious NCLA formula is high shine, quick dry and chip resistant
♥ The Dupont flat brush allows for an easy, perfectly smooth application
♥ The color range is a constant evolution, expansion, revolution. NCLA sets the trend!
♥ Dreamed up and concocted in sunny L.A, USA
I love the look of their chic, flat square bottles, with long, angular caps.
The bottles come in a box packaging, often printed with graphics that correspond to the respective collections.
Shimmer Me Pretty is part of NCLA's latest 2-piece (cheekily named) I Like It On Top collection, released in late April 2014. Above is a collage of their chic packaging for this collection.
Shimmer Me Pretty is a holographic topcoat that transforms the base polish shade into a holo beauty. But first, I wanted to experiment how it would fair on its own.
So here's 1 coat of Shimmer Me Pretty without base or topcoat:
The formula glided on like butter! No streaks or brushstrokes, which I was expecting, having experienced another holographic topcoat from an indie brand. Even without a topcoat, Shimmer Me Pretty dried with a brilliant gloss.
To compare the opacity between 1 to 4 coats:
From left 1, 2, 3 and 4 coats of NCLA Shimmer Me Pretty, without base or topcoat
And here's all 4 coats, again, without base of topcoat:
The shade builds up to a delicate, washed-out dove grey, with a soft linear holo finish. Despite building on the opacity with 4 coats, the application is near perfection. If one is not too finicky about VNL (visible nail line), 4 coats should give a satisfactory opaque finish.
What I said earlier about a routine of sealing manicures with topcoat - out the window! This one could definitely go without it. But, then, I guess it's meant to be a topcoat itself, with an added holographic oomph.
Here's how it pairs over some base polishes:
NCLA Shimmer Me Pretty over OPI My Boyfriend Scales Walls and Shorts Story
I'm always chasing the dream of have a strong white holo polish on my nails, hence the pairing with OPI My Boyfriend Scales Walls. The holo is visible, but not as strong as I had hoped.
Over OPI Shorts Story (bubblegum pink), they look like a fun summer combo, which I bet would play well in the sun.
NCLA Shimmer Me Pretty over COVET London Captain
Above is another layering combination - 1 coat of Shimmer Me Pretty over 3 coats of COVET London Captain in a striping tape design, sealed with topcoat.
Close-up:
The holo effect is especially brilliant over a darker base shade.
COVET London Captain dotted over NCLA Shimmer Me Pretty
Lastly, a reverse layering combination where COVET London Captain is dotted in a size gradient over 4 coats of NCLA Shimmer Me Pretty, finished with 1 layer of topcoat.
And here's something I haven't been doing for a while - brush comparison:
As mentioned earlier, NCLA comes with Dupont flat brush, slightly fanned out at the tip. It is a little stiffer than some brands' (including OPI), which I'm very comfortable with. The length and width is comparable to OPI's ProWide brush, but wider at the tip.
COVET London's is significantly shorter and narrower than OPI's. It also fans out at the tip, and of same softness as OPI's.
Final Thoughts
On paper and packaging-wise, COVET London looks very appealing and adds a dose of luxury to a stash. With formula and application that are fairly good, it is hard to swallow the steep price tag. I do wonder if the cremes fair better.
NCLA Shimmer Me Pretty, on the other hand, was a joy. I'm impressed that it has nailed the formula and linear holo topcoat finish which, up to now, I thought only indie nail polish labels excel in (save for the rare few coomercially companies). The SGD 23.00 price tag might still be above one's budget for a special effect topcoat, so I'm thankful for the promo code featured on Flipit.com Singapore.
A snippet on Flipit.com
Flipit.com (conceived in Netherands) curates promo codes, coupons and discounts from a variety of international online stores with the aim of saving you time and money. The site contains up-to-date offers and promotions, courtesy of editors who scour the internet daily. Store categories range from fashion, beauty, gifts, electronics to home, babies and food etc.
Flipit has dedicated sites for different countries, so you can be sure that the listed online stores and codes are relevant to respective territories.
Here are some screenshots:
Below is a list of the mentioned companies' online presence:
COVET London.com (under development)
♥ Facebook
♥ Instagram
ncLA.com
♥ Facebook
♥ Twitter
♥ Instagram
♥ YouTube
♥ Pinterest
Flipit.com
♥ Facebook
♥ Twitter
♥ Google+
Luxola.com
♥ Facebook
♥ Twitter
♥ Instagram
♥ YouTube
Thank you for enduring this lengthy post. Till the next post, stay polished!
♥ ♥ ♥ ♥ ♥
To Leave a Comment: I've noted that OnSugar's Comment feature has caused a few readers frustration by not accepting their input. While OnSugar works on rectifying it, I did a trial and error and found that comments don't get red-taped if you enter your information in the "Name" field without any space, ie. "ALacqueredAffair" instead of "A Lacquered Affair". I hope this works. As much as I want to, OnSugar doesn't allow the disabling of Captcha.
Disclaimer: The purchase was sponsored for review. However, all opinions expressed are my own, and will always be.