Are you in the mood for a little whip-appeal?
It's official! CoverGirl is finally ready to release their very own whipped foundation.
Maybelline has their dream matte mousse. And Loreal has their magic smooth souffle.
Now we can finally put a check next to CoverGirl on the growing list of whipped, drugstore foundation.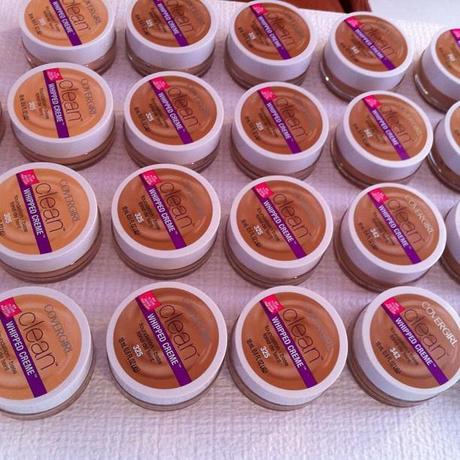 image: CoverGirl
"the best way to apply whipped foundation is to use your fingers. Dab a small amount on the center of your cheeks and blend outward toward the edges of your face."
CoverGirl Clean Whipped Creme™ is a lightweight whipped crème foundation which promises to give skin a boost of moisture without being greasy or shiny.
Like it's fellow drugstore whippers – it promises a natural, smooth and matte finish.
Clean Whipped Creme will be available in 10 shades. Be sure to keep an eye out for them at your local drugstore.
Do you own a whipped foundation? If so, which is your favorite? Let me know below. Be sure to include your shade, too!