A decent compact setting powder (not powder foundation) that has just the right finish isn't always an obvious choice at the drugstore or department store for me. I'm super picky with powder texture which registers so obviously over my normal skin and I easily break out with allergies if the formula isn't good enough. I don't refer to all, but there are some powders that suck which you still have to hunt through, honestly, lol. Some are chalky, some are too heavy, the buttery ones break and the ones with the right finish have the wrong shades. That's why in the past I easily hit pan on my MAC Mineralize Skin Finish Natural compact (still the old packaging, they've updated) which ticked all the right boxes and that sadly has ultimately gotten more expensive. Noticing that lifted yet subtle sheen on Marj Sia's bare face at a luncheon last year (she claimed MAC MSF Natural was the only thing she had on her face that day) rekindled my desire for MAC MSF Natural's lit from within translucent finish. With summer around the corner I'm already counting the remaining cool days that I can still use my bases without the need to set them. It is a niche sort of powder that one, translucent mineral powder with sheen baked into it, Hourglass deliver similarly with their ambient lighting powders. All those are lovely because they set your summer base without totally killing its sheer natural finish with coverage. Out of the blue, this TruBlend pressed powder which was sent to me by the CoverGirl team surprised me because lo, and behold, I got nearly the exact same effect from a drugstore product, MAC MSF has a tad bit more coverage. There may be a nudge more super subtle glow in this one than MAC MSF Natural but I can hardly, as in hardly tell the difference.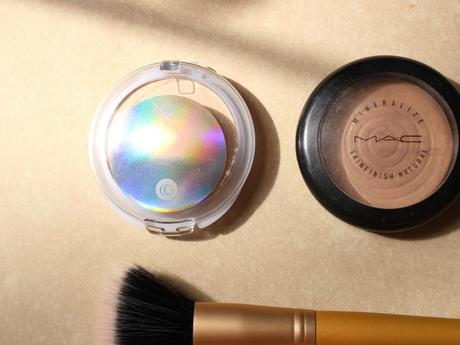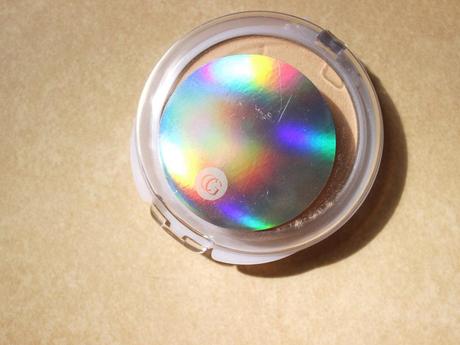 "Silky, smooth formula adapts to your skin tone for a natural, no-makeup look. Specially designed to work with the truBLEND Collection."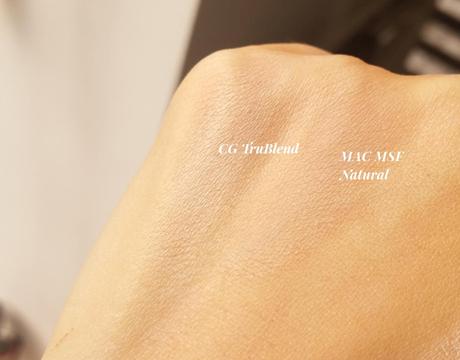 I have the CoverGirl TruBlend shade in #2 Translucent Light which matches my MAC MSF Natural one in Medium. I also noticed if you look closely there is some detectable glint from the grains of MAC MSF, while in the CoverGirl swatch there doesn't seem to be any, it's more of a very light pearl sheen, translucent veil of color. If I'm not mistaken I remember reading on the box (which I threw away last night, tsk lol) that it was also mineral based. Note though, the powder texture in the compact to the touch of a finger isn't convincing at first and is no smooth operator. You may actually think just by touching it that it isn't any good, 'coz it isn't soft it is in fact a little grainy to touch. Regardless of what I think feels cheap it picks up well on a brush and deposits beautifully over my skin. I can't say the same for dry skin, you'd probably have to exfoliate and moisturize to be safe. I like to apply this power with a duo fiber brush so it doesn't pick up too much product. If you'd like to pick up more product use a more dense buffing brush like a kabuki. Click through to see the full post and me wearing this over a sheer BB cream base.
This product gets another applause from me on the small but effective mirror smartly stuck beneath the iridescent sticker label on the lid of the compact, so you still see the shade of the powder and have a mirror to use. Good job, Cover Girl, on managing to incorporate both the shade view and the mirror. MAC recently revamped their MSF Natural compact, they generously decided we all needed the mirror in the compact rather than the view of the shade inside...but girls, let's confess...we-so-picky, don't we want everything?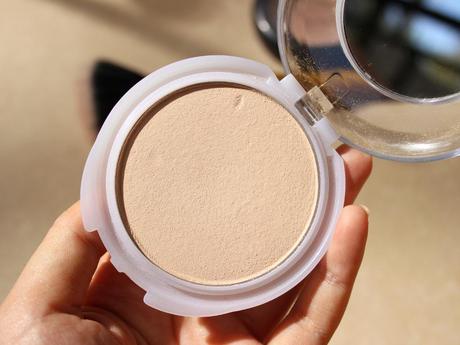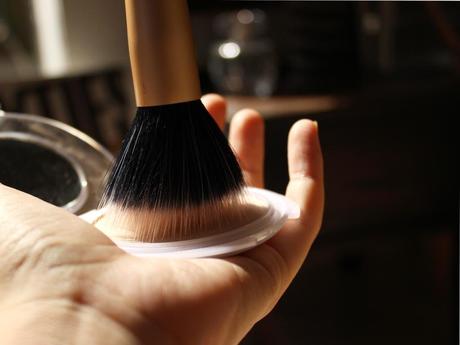 LOL. I'm telling you even if this drugstore pressed powder doesn't look or feel effective in the pan, you can tell from the swatch and how it wears on my face that it's a good one.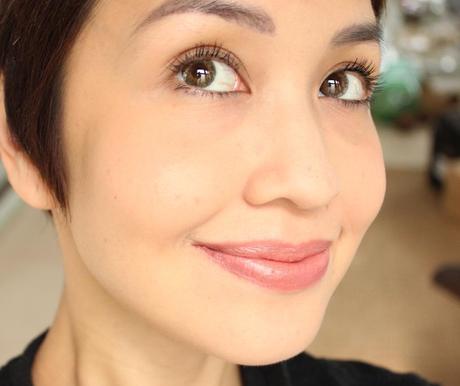 I used the Covergirl TruBlend Powder in #2 Translucent Light to set my sheer base which is Shiseido's Perfect Hydrating BB Cream in MEDIUM. As you can see, it doesn't super look like I've got powder on (I tried and put on more than I would so that it would be more obvious and it didnt cake up or get patchy even if I added more). Also, with this I still have that subtle light reflective quality that isn't shimmery or like glow from a roadshow.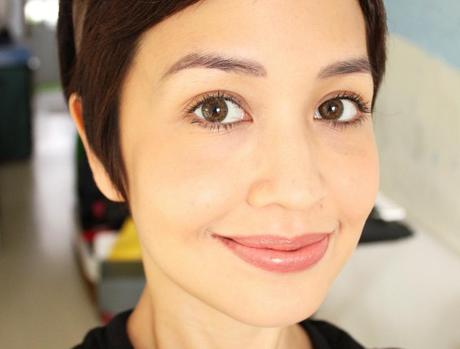 Now you'll have to excuse me on the pricing but this didn't seem to come with a press kit. On the U.S. Cover Girl site it's priced at about $7.99 which makes me guess that it might be about Php450++ here with everything added and all that. I really like this pressed setting powder, and I believe it's safe to recommend it to girls with normal to sensitive combination skin. Cover Girl products are available at their counters in leading department stores and major Watsons beauty halls.