Presenting the cover for my new novel 𝐓𝐡𝐞 𝐇𝐨𝐛𝐠𝐨𝐛𝐥𝐢𝐧 𝐨𝐟 𝐋𝐢𝐭𝐭𝐥𝐞 𝐌𝐢𝐧𝐝𝐬. Artwork by Vincent Chong. You've seen his art on covers for Stephen King, Joe Hill, and Josh Malerman.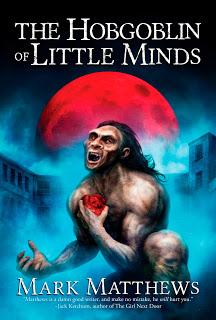 Presale starts now!
Click here and save 10% when you preorder
Publication Date: 2/18/20 - just 90 days away𝐓𝐡𝐮𝐧𝐝𝐞𝐫𝐬𝐭𝐨𝐫𝐦 𝐁𝐨𝐨𝐤𝐬 𝐢𝐬 𝐩𝐮𝐛𝐥𝐢𝐬𝐡𝐢𝐧𝐠 𝐚 𝐋𝐢𝐦𝐢𝐭𝐞𝐝 𝐄𝐝𝐢𝐭𝐢𝐨𝐧—𝐬𝐭𝐚𝐲 𝐭𝐮𝐧𝐞𝐝!The novel rewrites the Werewolf mythos (but never uses the "W" word) and tackles mental illness in a sensitive but stark and (I think) stunning manner. It takes place in the abandoned Northville Psychiatric Hospital near metro Detroit, a true setting that is legendary in the area. The hospital was recently demolished, and the novel's climax occurs during the demolition.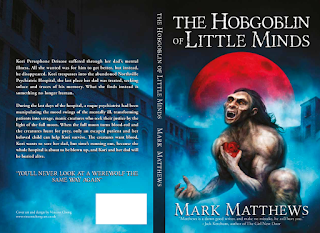 A series of blog posts on the book will be out this week,
including —
The depiction of mental illness in horror at Ginger Nuts of Horror

The Werewolf trope over at Divination Hollows
'Asylums' as horror settings at Inkheist

and why Florence +the Machine's Howl offered inspiration at Char's Horror Corner