As part of their summer collection, Cover Girl released two new eyeshadow quads.  I picked up one called Natural Nudes, which is a collection of beiges and pale taupes.
Shades:
The first shade in this palette is a light, shimmery beige.  The second shade is a shimmery nude, while the third shade is a medium taupe and the last color is a shimmery, light tan.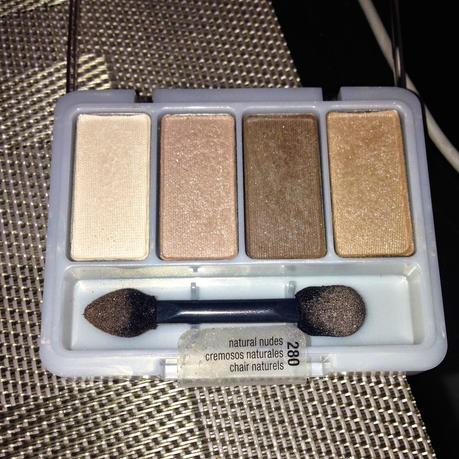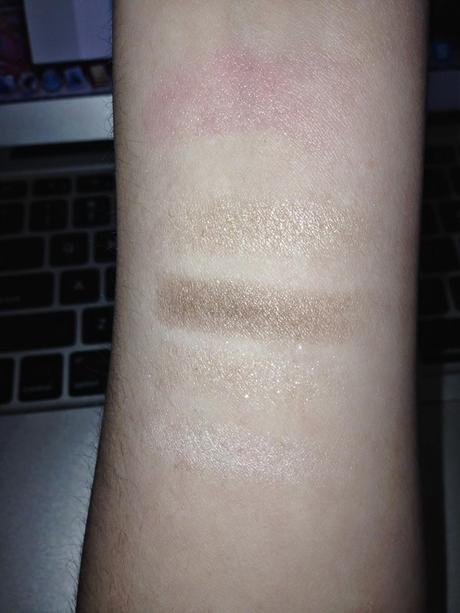 Without primer.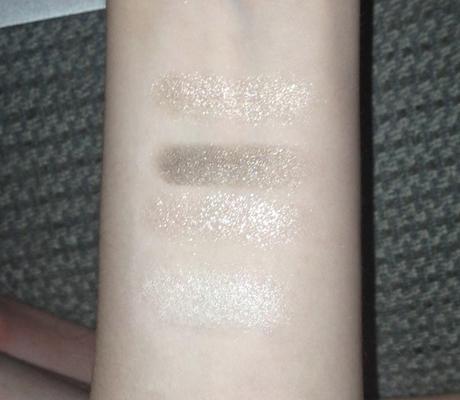 With primer.
Review:
The formulation and pigment of these shadows is very "blah."  This quad isn't bad, but it isn't fantastic, either.  The shadows feel a little on the dry side, but they are not too bad.  I didn't have any problems with fall out and the only shade that was chalky was the taupe.  But the chalkiness was only slight.  Without primer, the pigment is, well, crap.  When worn with a primer, pigment and application does improve.  You do have to apply 2-3 layers to see the shadow on the lid, but if you have patience, you can create a subtle, natural look with this palette.  And the wear time for this quad isn't exactly the best.  At the end of the day, I did notice fading and creasing.  While I am not in love with this palette, I won't say that it is awful.  It is handy to throw on for running a few errands or going to class.  If you are on a strict budget, new to makeup and/or need some neutral shades, this might be worth picking up.
What do you think of Cover Girl eyeshadow?