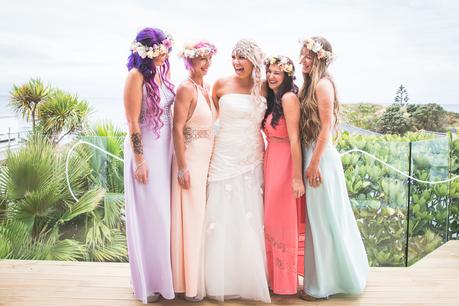 This boho chic barn wedding in the Taranaki totally rocks my world. There are so many clever ideas at this wedding that narrowing down 5 ideas to steal was a little tricky. Hats off to Groom Nico for some seriously sweet diy skills and much respect to beautiful Bride Courtney for being completely honest with us about ' what she could have gone without' A big congrats to the gorgeous couple and a massive thank you to Taranaki based Aimee Kelly Photography for sharing these gorgeous images with us!
5 Ideas to steal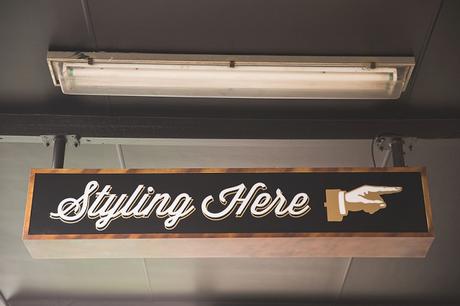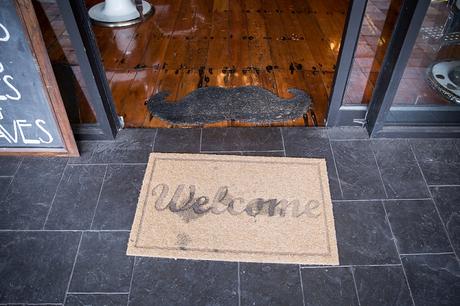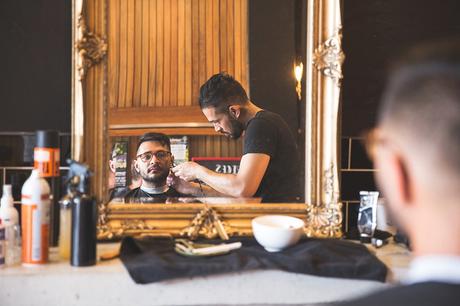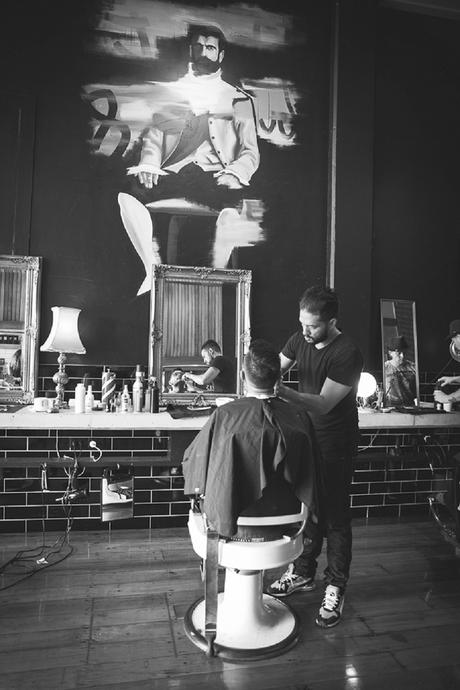 Tell us the one quality you love most about each other?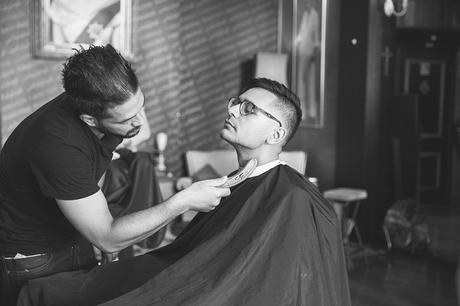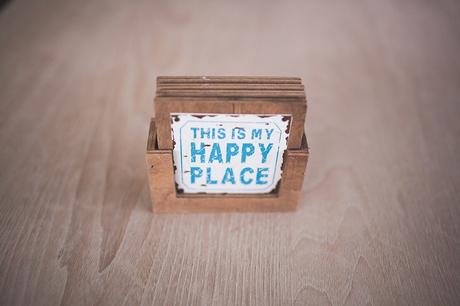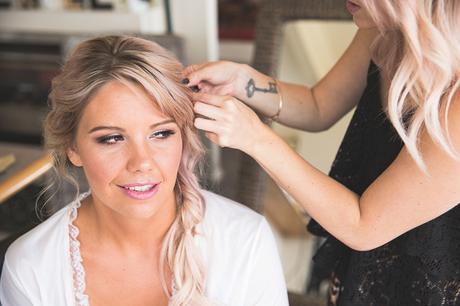 What were your save and splurge items for your wedding?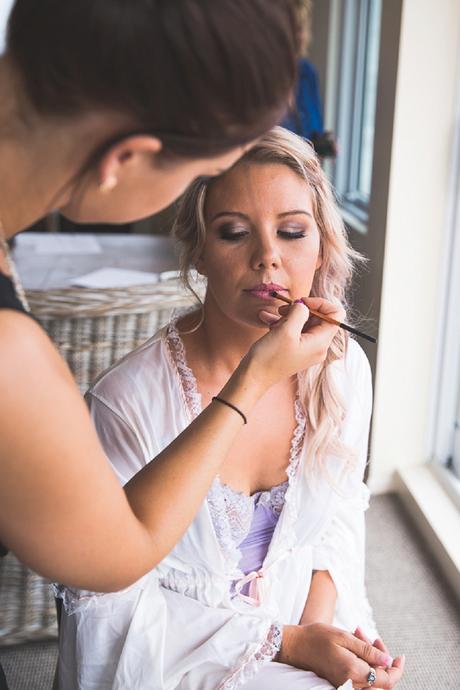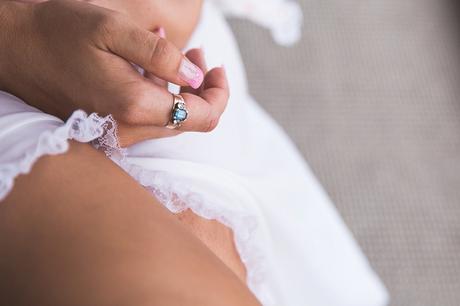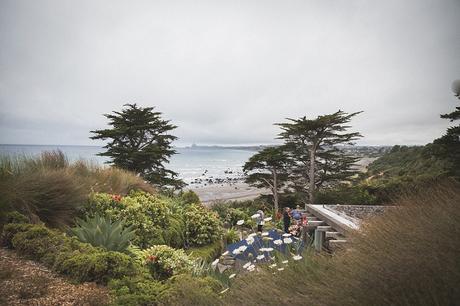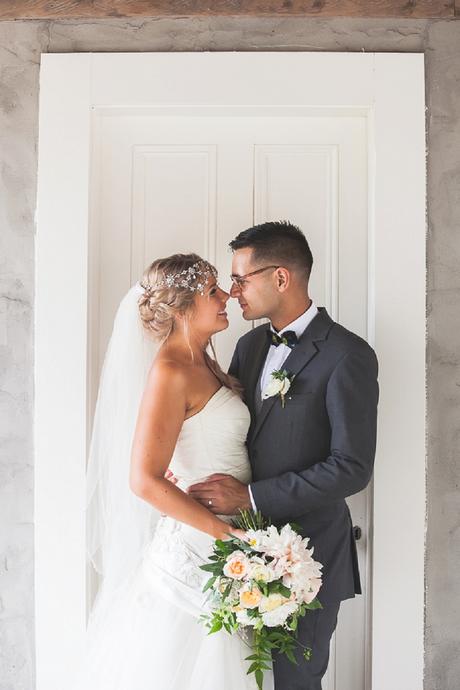 In hindsight is there anything you could have gone without?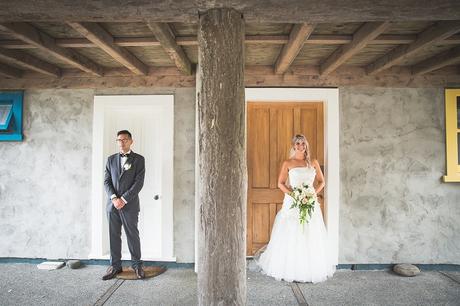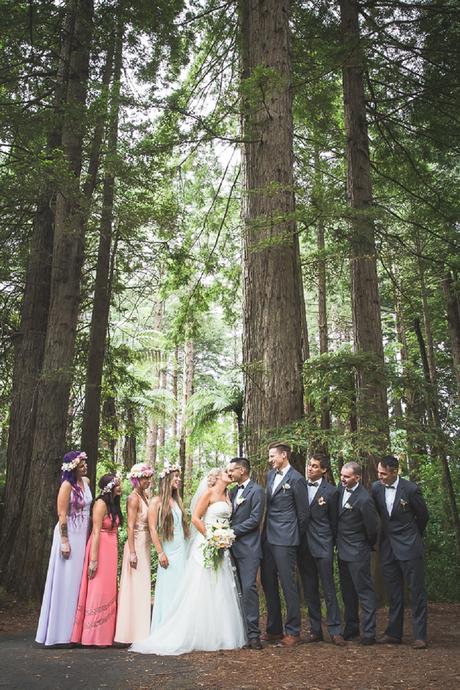 Do you have any tips or tricks for engaged couples?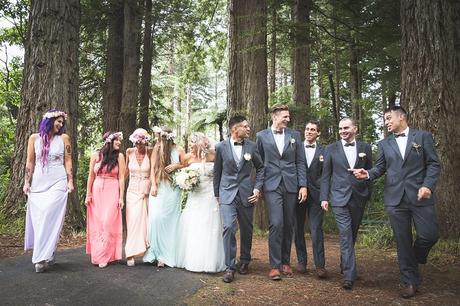 Where did you go for you honeymoon and why?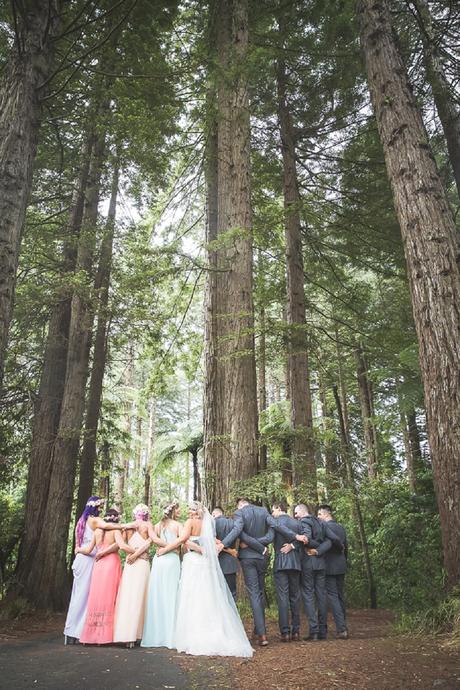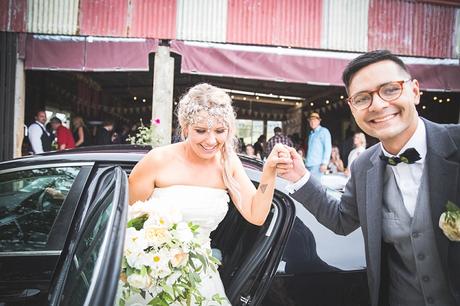 What do you love most about being married?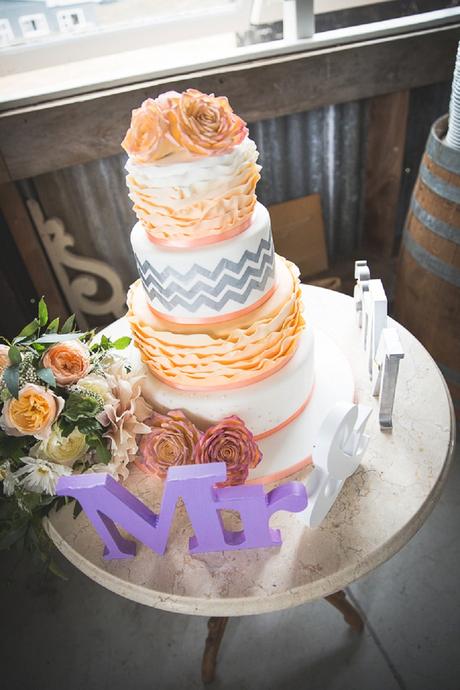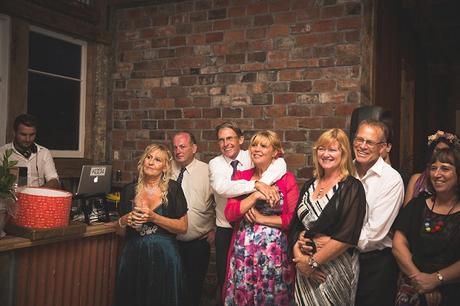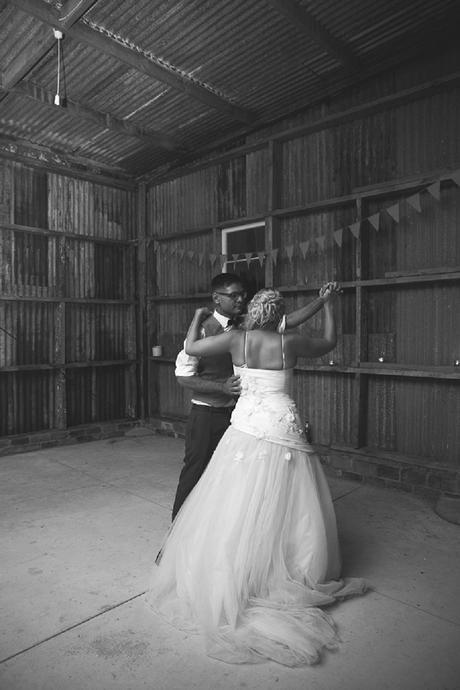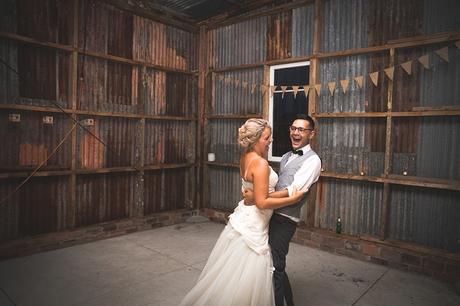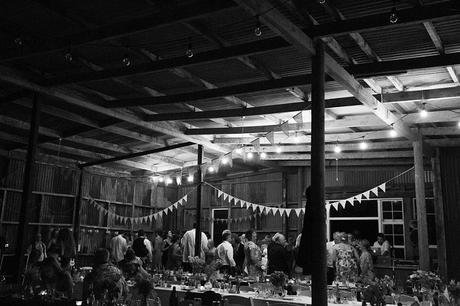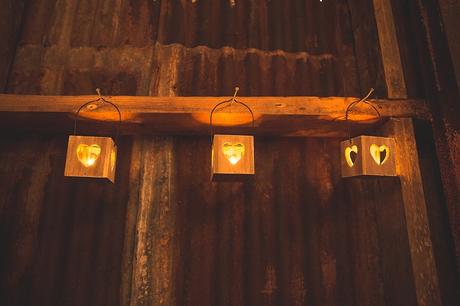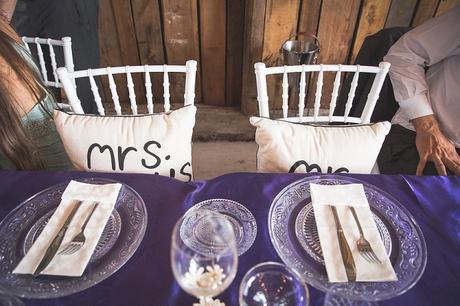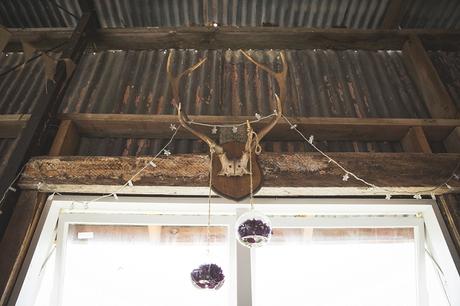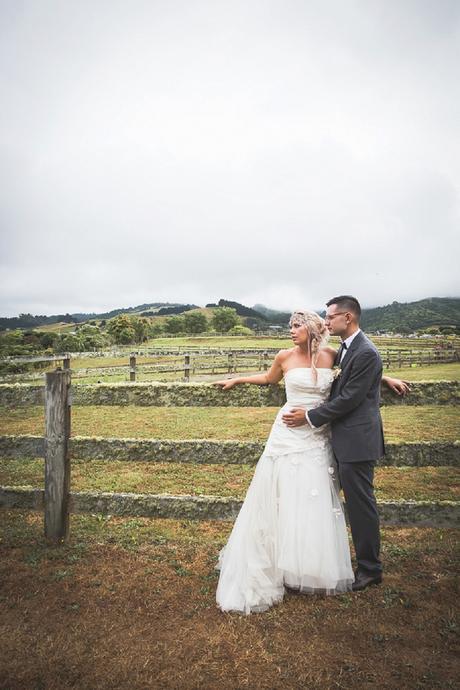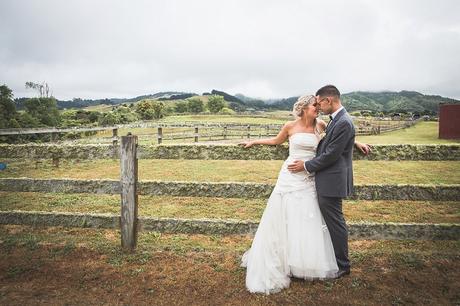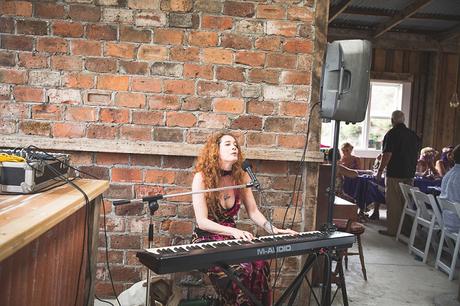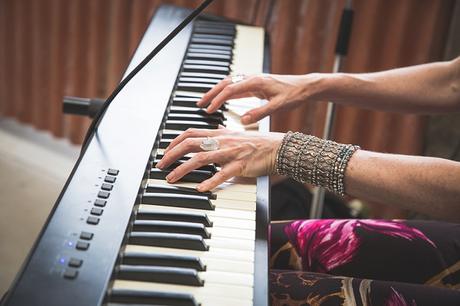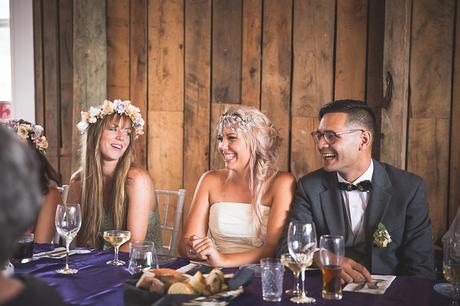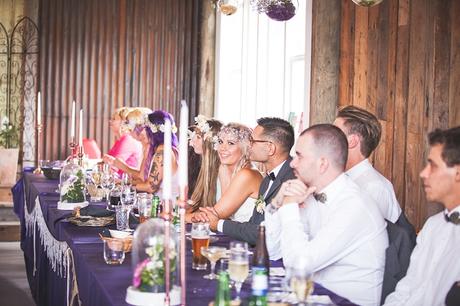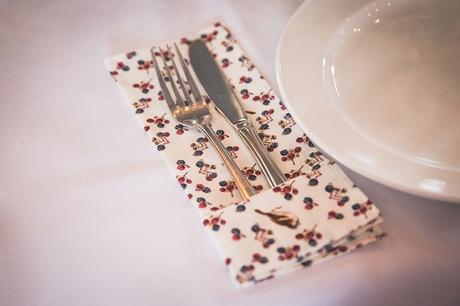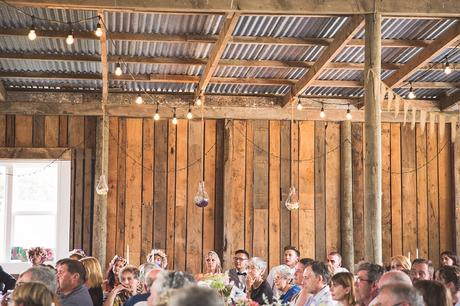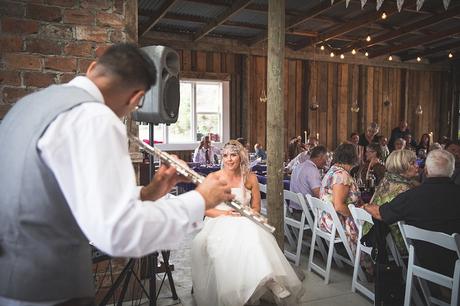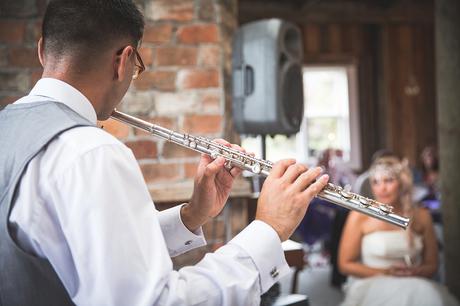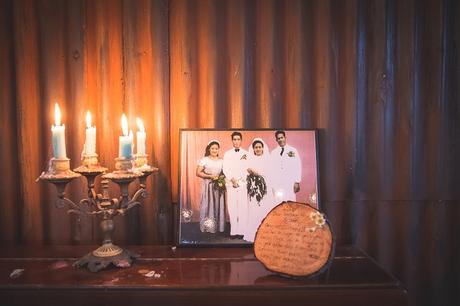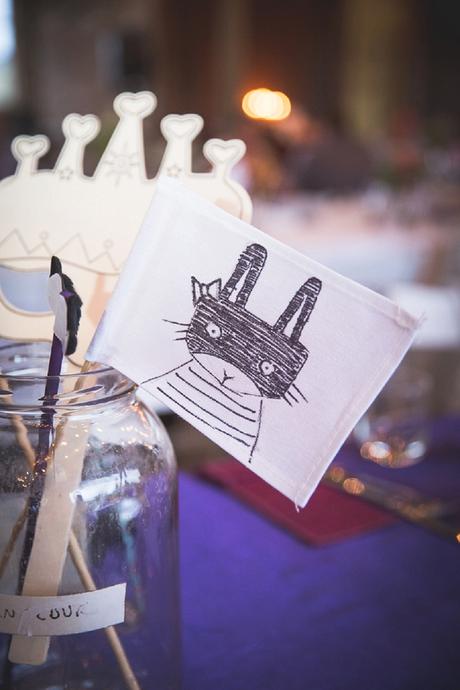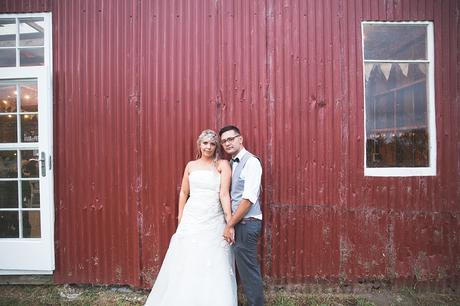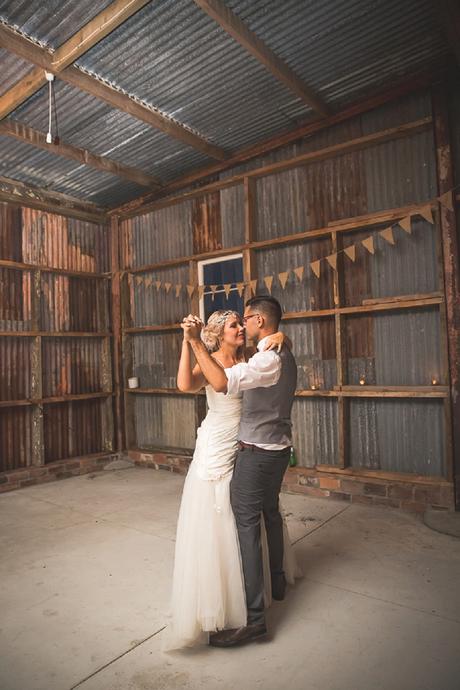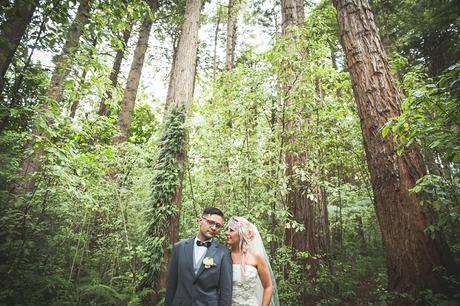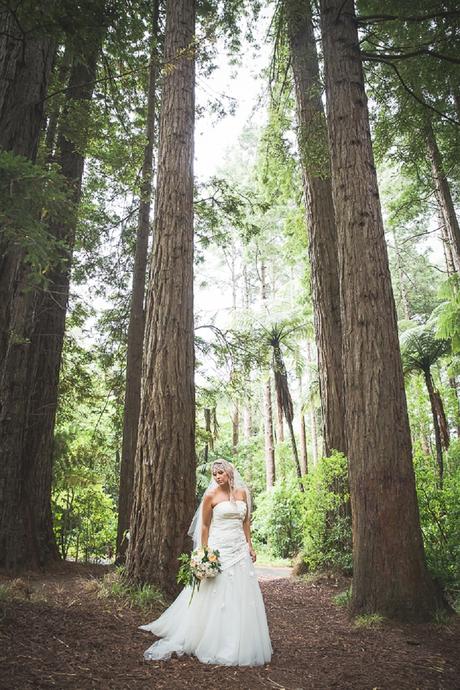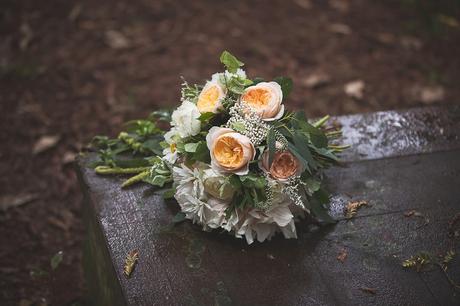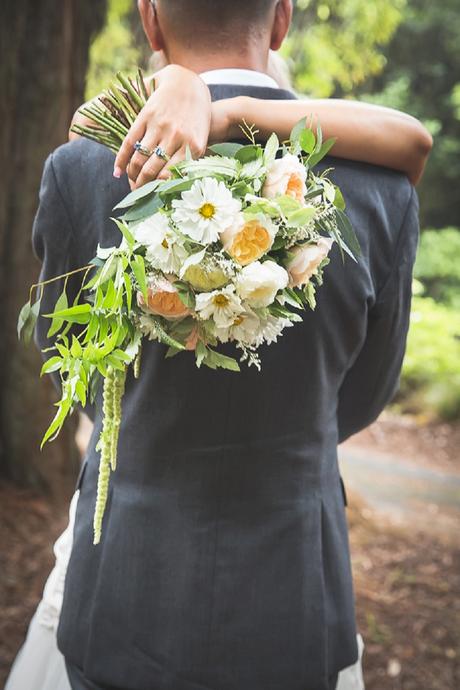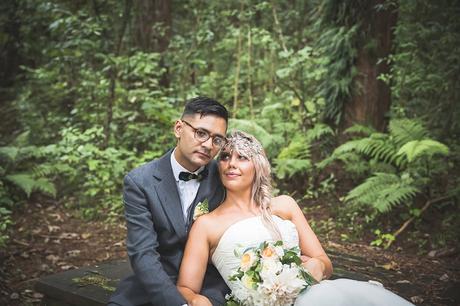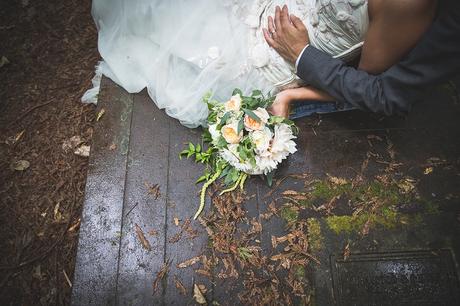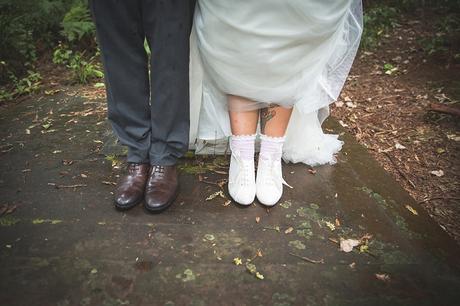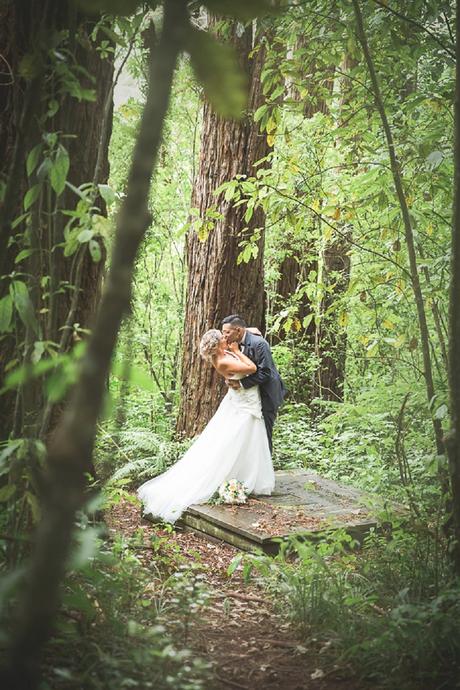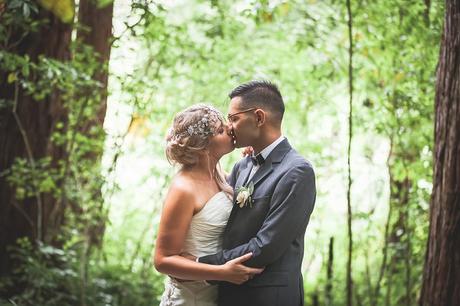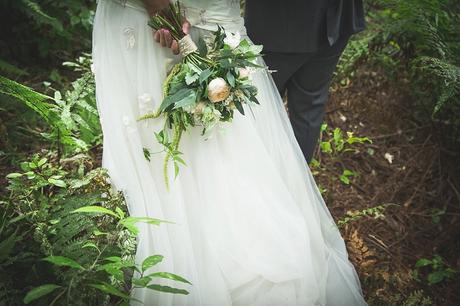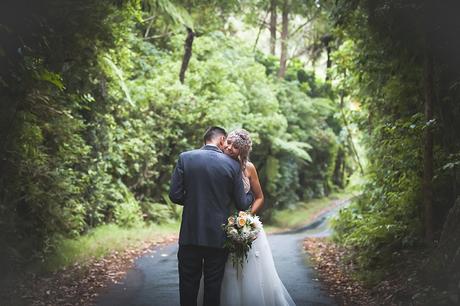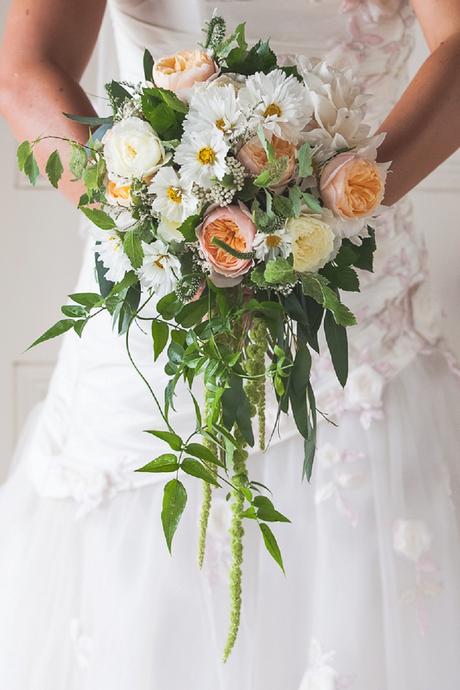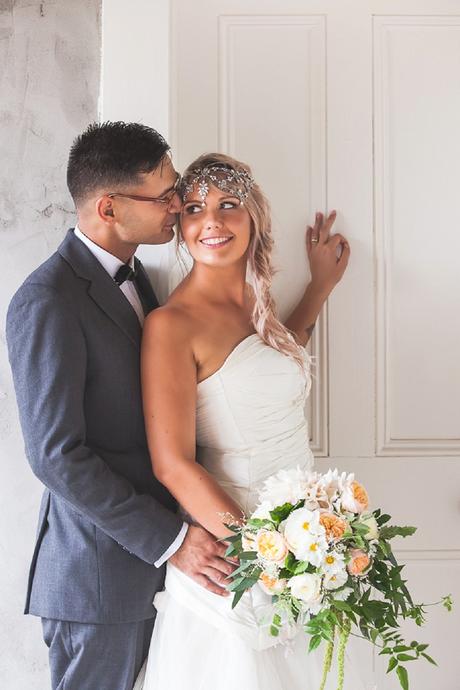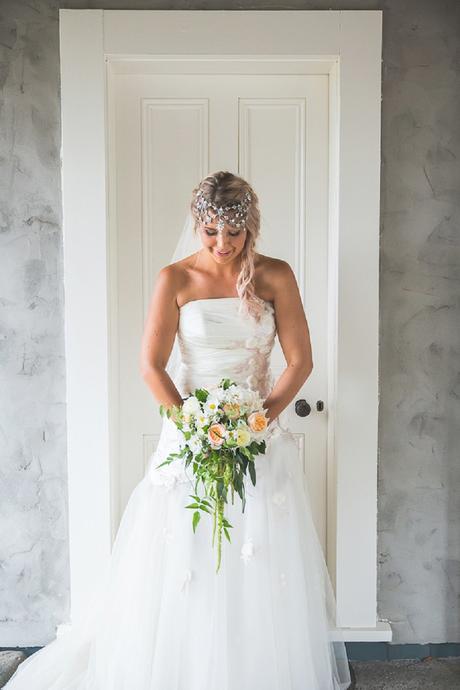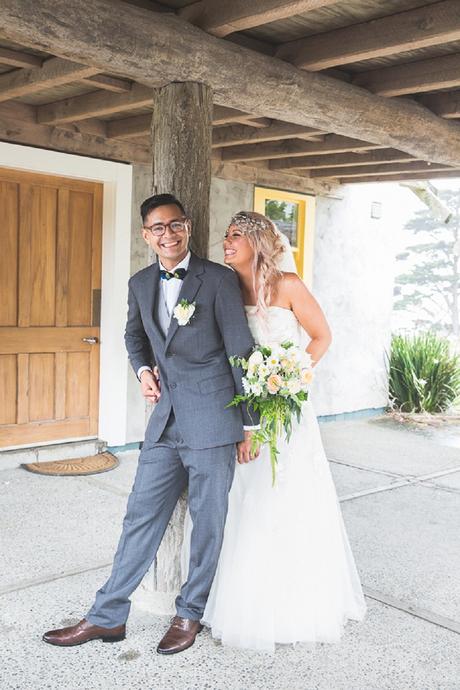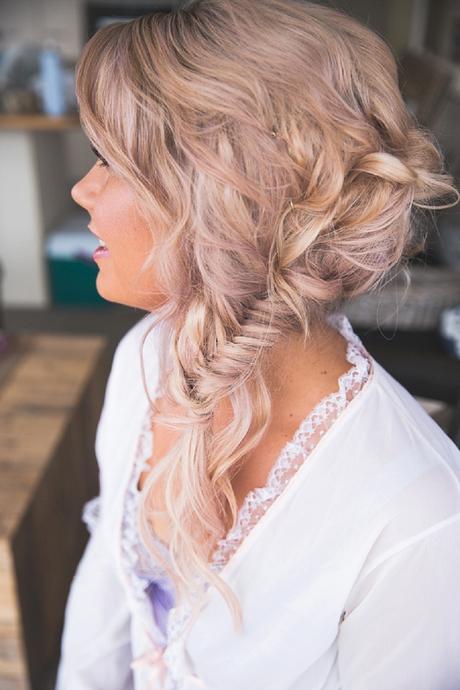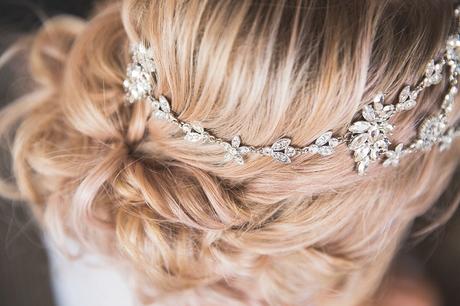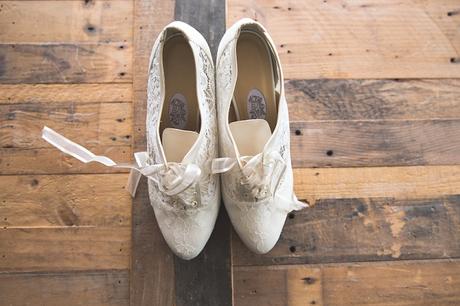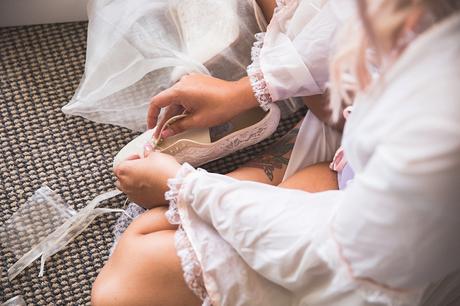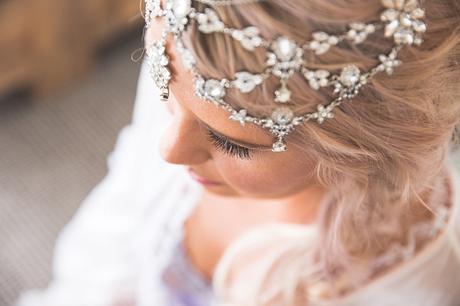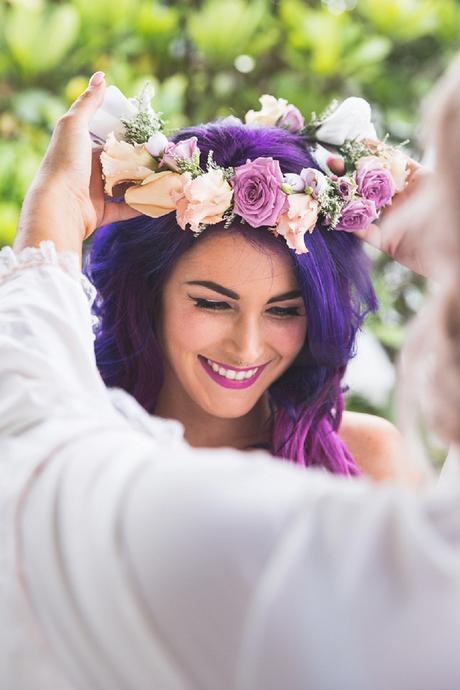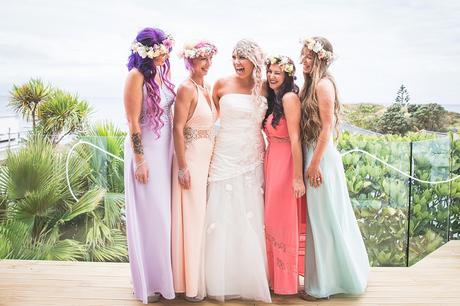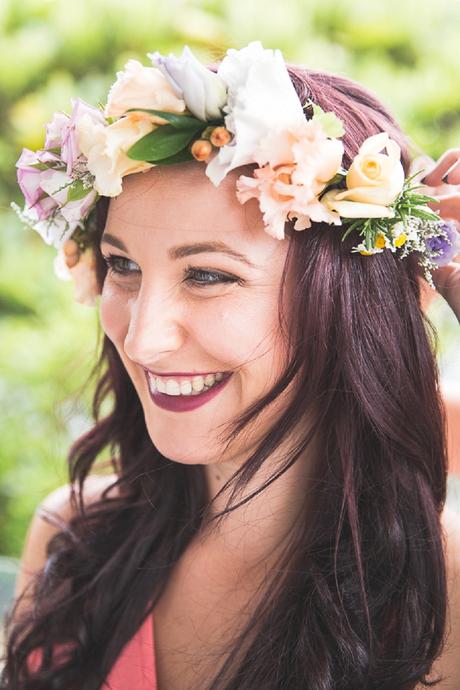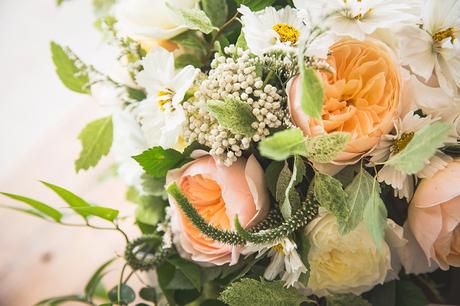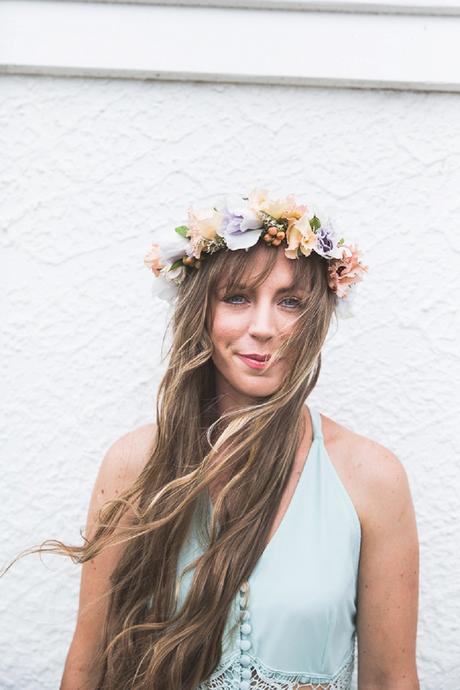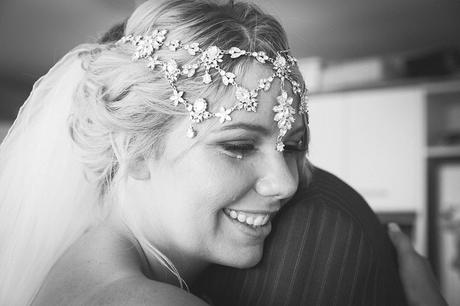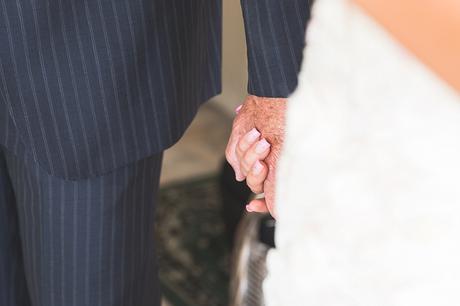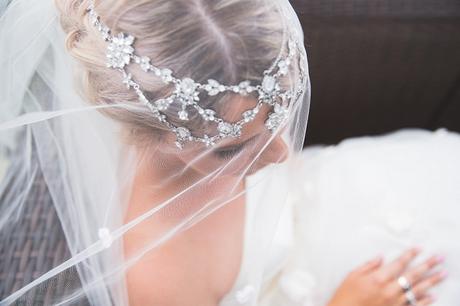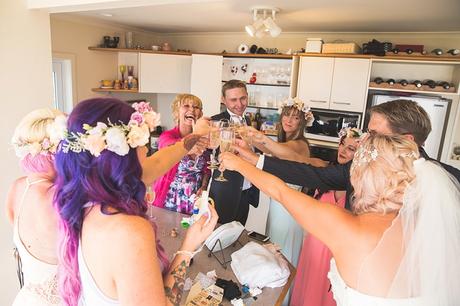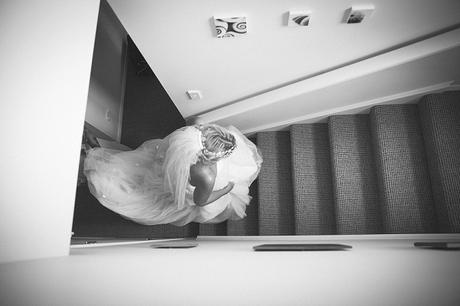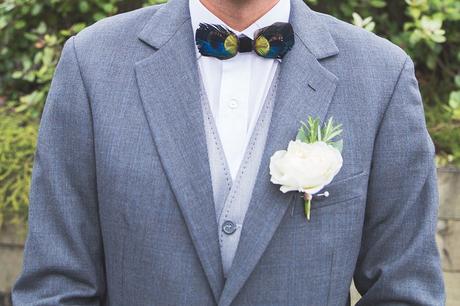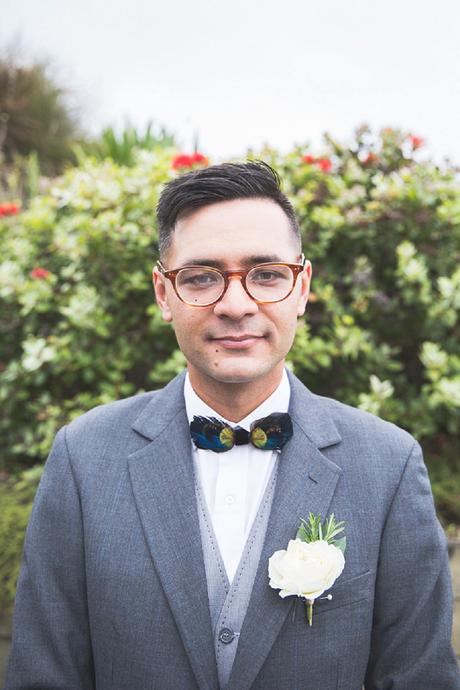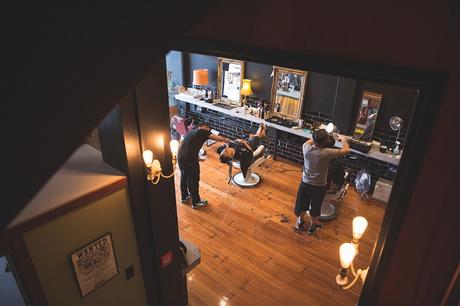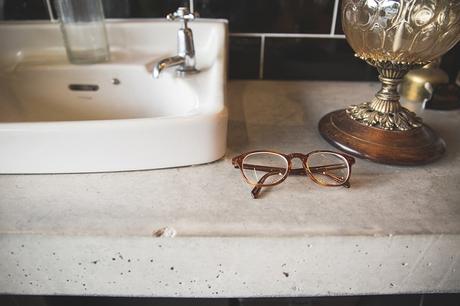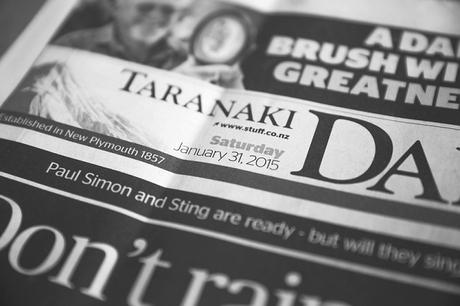 The BM dresses in similar styles but different colours allow the girls to feel unique | The morning of 'manscaping' for the boys is a cool way to hang out and relax | The groom made the feather bowties for him & the boys, so unique! | The clever tiered cake in a mix of styles, yummo! | The satin purple tablecloths add some boho luxe to the bridal table | and had to sneak it in ... the brides headpiece is stunning!
Who Courtney Ertel, Student at Massey & Nico Refiti, Client Manager at Ozone
When 31st of January 2015
Where Ahu Ahu Villas and a Private Barn in Oakura
Budget $25k
We were friends who managed the night clubs Lenin and Andrew Andrew, with an adjoining kitchen and our early morning cash ups we became more and more dependent on each other until Nico finally asked me out on a date.
Nico loves Courtney's honesty and straight up attitude. Courtney loves Nico's nurturing side as he makes an amazing father and loyal husband.
In three words describe your wedding style... Wildflower, Bohemian, Romantic
Save We bought with the intention to resell our tablecloths, vases, photo props, plates and napkins.
Splurge We splurged on our shoes, my headpiece, flowers and venues.
Nico was the diy King! He made his and his groomsmen feather bow ties, our napkins, our save the date and invites.
The giant confetti helium balloons that never worked for us on the day. We brought them off ebay and then the night before the Wedding I spent making tassels for them. I hadn't brought enough helium so they were an expensive fail. I also would've had less bridesmaids, despite writing them nice bridemaid letters and giving them jewellery, one of them was still more stress than anything else I came across.
Always compare hire prices to buy and resell prices, the internet is amazing for the modern bride. Also ask for help if you are setting up your venue yourself, we forgot to and ended up doing everything and made the time less exciting. On the day, enjoy every moment, only you will notice the small things that go wrong.
We went on a mini moon to Wellington and Rotorua as we had our wedding registry at Air New Zealand so plan to fly away late August to Samoa or Bali depending on cyclone season.
The recognition of being part of each other's families. Family has always been important to us both so it's nice that we have more family members now and have a real sense of belonging to each other.
Photographer Aimee Kelly Photography | Flowers Petal & Prickle | Makeup Make up by Analee & Bianca Weston Make up Artist | Hair Stacy May from Hair By Ebony | Cake Cupboard Love, Auckland | Wedding Dress Cosmobella | Headpiece Samantha Wills | Shoes Trousseau Bridal | Manscaping Jetcharm Barber Shop & Gentleman's Quarters | Bridesmaids Dresses Jarlo London Siobhan Dress | Jewellery Lovisa Hand Jewellery | Flower Crowns Petal & Prickle | Grooms Suit Ellen Tailors, Epsom | Bow Ties Made by Nico (the groom) | Grooms Shoes Overland | Food Chaos Café | Reception Dieken's Barn | Ceremony Ahu Ahu Villa | Invitations Design by Nico (the groom) | Stationery Printing Tainui Press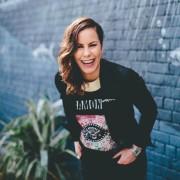 Founder and editor of P&L. Self-proclaimed shoe guru and lover of bogan chic (wtf!) Wife of a butcher, mother of 7 dogs and a cat. Bonkers.